ESG Technical Validation: Reduce Risk with CrowdStrike Falcon® Identity Protection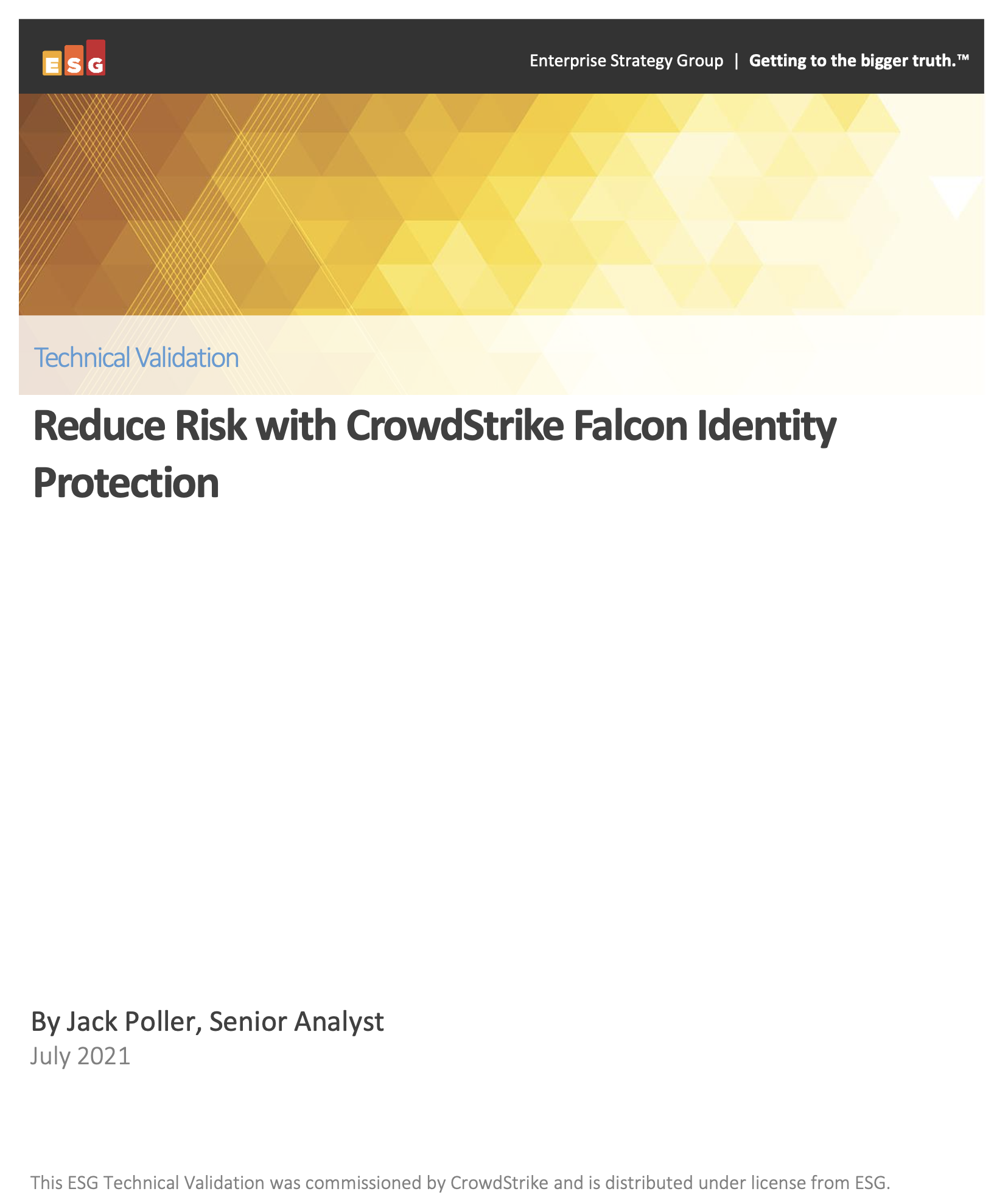 ESG Technical Validation: Reduce Risk with CrowdStrike Falcon® Identity Protection
Protecting workforce identities is one of the core elements in a Zero Trust framework. As we speak about supply chain and other lateral movement attacks, we see several common elements – like compromised credentials, privilege escalation, stolen credentials, lateral movement, bypassing identity verification – 2FA/MFA, and so on. The attacks keep repeating in different flavors and methods, along with the increased attack sophistication.
As you accelerate your digital transformation initiatives, you are also dealing with the remote workforce. You may also be preparing for the post-pandemic world when employees return to work. Hackers exploit sudden shifts like these to launch devastating attacks, impacting businesses and brand image.
In this technical validation paper, ESG analyzes and validates CrowdStrike Falcon® Identity Protection's features and functions that can solve real customer use cases with unified Active Directory visibility, intuitive threat hunting, advanced behavior analysis, and risk scoring, policy enforcement, and automated threat prevention.
Discover More at our

Resource Center
For technical information on installation, policy configuration and more, please visit the CrowdStrike Tech Center.
Visit the Tech Center