Protect Your Healthcare Staff and Devices from Ransomware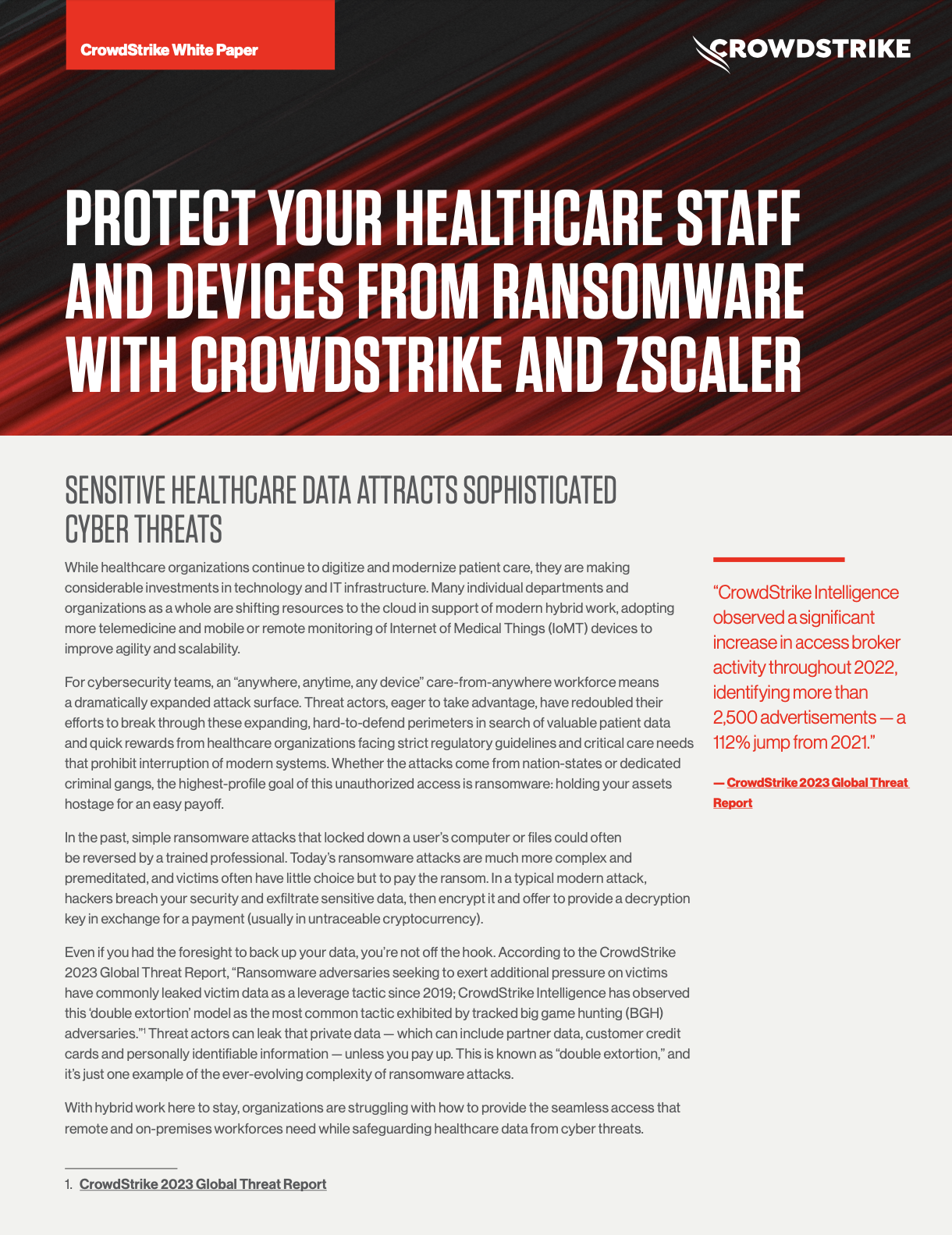 Sensitive Healthcare Data Attracts Sophisticated Cyber Threats
For cybersecurity teams, an "anywhere, anytime, any device" care-from-anywhere workforce means a dramatically expanded attack surface. Learn how CrowdStrike and Zscaler support healthcare delivery organizations to safely offer flexible and mobile work, while hardening defenses against ransomware and other cyber threats.
Discover More at our

Resource Center
For technical information on installation, policy configuration and more, please visit the CrowdStrike Tech Center.
Visit the Tech Center