Work from Anywhere with Security Everywhere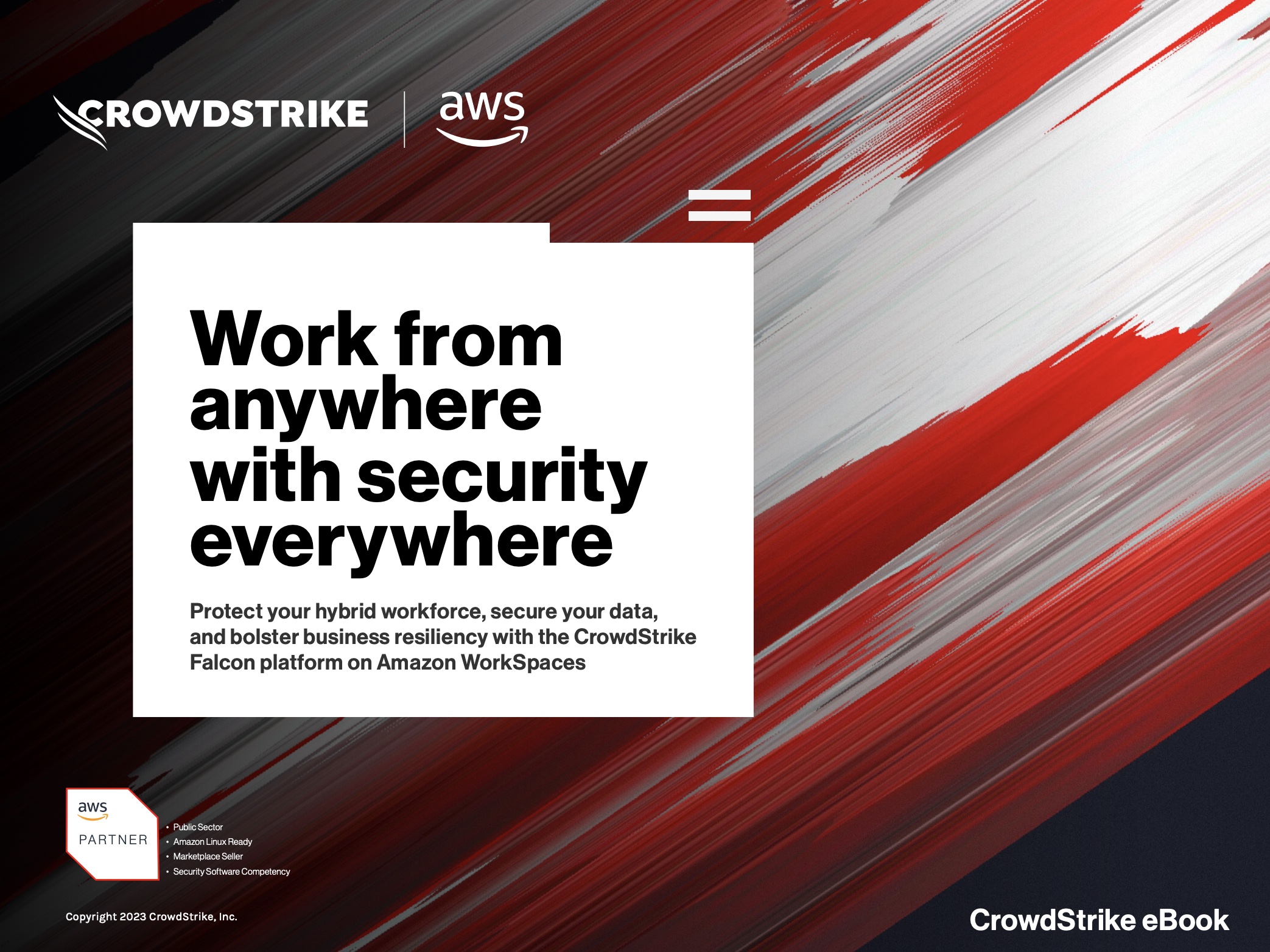 eBook: Work from Anywhere with Security Everywhere
Remote work is here to stay. The model gaining the most traction is a hybrid one, in which some staff stay fully remote, others return to the office, and still others combine the two, coming into the office for some portion of the week. In this work-from-anywhere world, the challenges of maintaining security and ensuring business resiliency are multiplied at a time when most companies are still struggling to do more with less.
As companies have pivoted to remote work, many have been forced to accelerate their adoption of cloud technologies to keep up, including shifting their cybersecurity models from on-premises to cloud solutions. Now that hybrid work is the new normal, these companies are finding that the approaches they adopted out of necessity under extreme time and operational pressure are not enough to safeguard their hybrid workers—or their data—long term.
Download this eBook to learn how CrowdStrike and AWS are protecting your hybrid workforce with security everywhere.
Discover More at our

Resource Center
For technical information on installation, policy configuration and more, please visit the CrowdStrike Tech Center.
Visit the Tech Center