Senior Director of Engineering Alex Graul on What He Looks For in New Hires at Every Level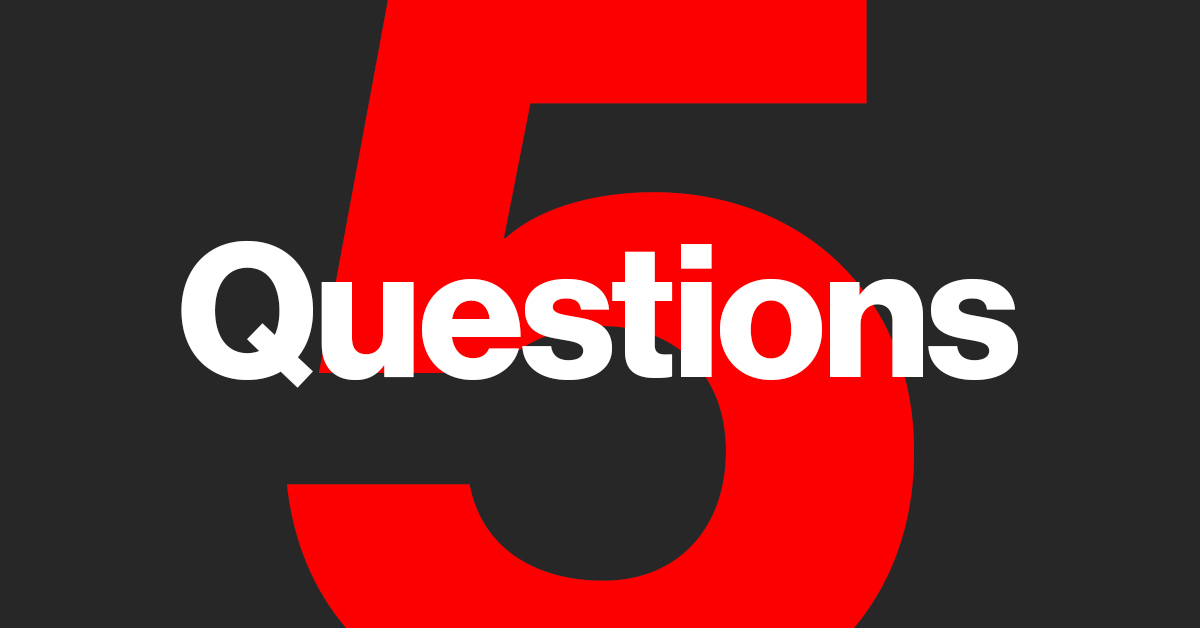 Alex Graul, Senior Director for the CrowdStrike product team, has been with the company for eight years — an impressive tenure at any tech company but especially so for CrowdStrike, since it was founded in 2011 and just passed its 10-year anniversary. In this latest installment in our 5 Questions series, we sit down with Alex to talk about what brought him to CrowdStrike and why he's stayed, the qualities he looks for in new hires for CrowdStrike's rapidly growing engineering team, and how we're putting practices in place to create a more inclusive recruiting process.
Q. Tell me a little bit about your role and what brought you to CrowdStrike.
I'm the Senior Director of Engineering on the product team. I'm responsible for Platform UX — which is another way of saying the look, feel and voice of the CrowdStrike Falcon®® product — as well as the Managed Services engineering team. Most of my day is spent coordinating our rapidly growing team and all of the projects we have in flight with our partners across the product team, sales, support, and other partner organizations around the company. 
The thing that drew me to CrowdStrike was the mission. There are a lot of companies in tech that claim to have a strong sense of purpose, but at CrowdStrike our mission is a very real and very serious thing: stopping breaches. What we do genuinely makes the world a safer place. And that's a big part of why I'm still here eight years later.
Q. Wow — eight years. Tell me what's changed in your time with the company?
A lot has happened in terms of the market and the recognition CrowdStrike has received. But the overall architectural direction of our platform and the philosophy behind what we're building actually hasn't changed much at all. We've essentially been executing against the same plan since the outset. We've evolved to stay in front of market trends and adversaries, but our vision remains the same. 
That said, obviously we've had to scale pretty dramatically given the extraordinary growth of our company. But that hasn't really impacted the culture much because a lot of the values that drove our success initially — the sense of collaboration, the idea of one CrowdStrike, creating a culture around the notion of "disagree and commit" — are still very much part of the way we operate today.
For example, when working with large engineering teams, there is always going to be some level of disagreement in terms of how to approach a problem. I think one of the strengths of CrowdStrike is that we have a really seasoned group of engineers who have experienced other cultures and other environments. The idea of "disagree and commit" became one of our core values because of that experience. We understand that people aren't always going to agree on the best approach, but we need to have open and frank conversations about it. We have to settle on a solution and agree to move forward. This helps us avoid the internal conflict that can come from fighting the same battles over and over and instead focus on delivering the capabilities our customers need to stay in front of the adversary.
Q. Aside from collaboration, tell me what other qualities you look for in new hires.
Our interview process is built around teamwork. There are certainly places where individuals can have extraordinary individual contributions, but for our organization and our industry, it's really about finding people that can work with and lift everyone around them. Creating successful products is a team sport. 
For example, as part of the interview process, we give our candidates a small homework assignment. It's not a big thing, but it takes a few hours. Afterward, there's a group interview where the candidate discusses why they took the approach they did to building a solution. A big part of what we look for is the types of answers they give in the group interview, which can include entry-level engineers and people from non-engineering backgrounds. We want to identify candidates who are open to feedback from different audiences and willing to incorporate different views into their work. This is what helps us deliver better solutions now and in the future.
Q. How do you keep that sentiment going on your team?
Our organization puts a lot of work into creating a culture that is open, welcoming and collaborative. We want people to feel comfortable asking questions. I think that in a remote-first organization, imposter syndrome can be quite extreme. It's very easy to feel like everyone around you knows more than you do. In reality, a lot of the things that people feel should be obvious are actually almost impossible to work out unless you ask somebody. I make it clear to everyone on my team that asking questions is a necessary strength we all need to lean into, no matter your level or role.
Q. Part of creating a welcoming culture also has to do with diversity, equity and inclusion. What steps are you taking to address that at CrowdStrike?
I don't think there's a silver bullet. There are a lot of things that need to change to address these issues in our organization and the industry in general.  
From my point of view, one of the biggest challenges is retention, which is also the case across the wider tech industry. If you want to hire entry-level engineers from diverse backgrounds, that can be a relatively straightforward process. But looking for candidates at the senior or principal level, and identifying a woman or person of color, can be somewhat more challenging. I think that speaks more to the challenges that women and underrepresented communities face around burnout and not getting proper support, mentorship and appropriate recognition inside companies rather than not being able to "find" these candidates in the recruiting process.
In terms of recruiting, there are things we do throughout the pipeline to ensure we surface the best candidates across all backgrounds. In addition to having people that are solely focused on recruiting diverse candidates, we believe that partnering with organizations that also have this focus is a key component in our efforts. We're working with groups like the Thurgood Marshall College Fund, Ada Academy, Arkwright Scholars and Girls Who Code to support people of color and women, and encourage girls' interest in computer science from an early age. We also sponsor events like Grace Hopper, Society of Women Engineers, Women in Cybersecurity and AfroTech so we can get exposure to more experienced candidates as well.
Still, a lot of research shows that women and people from underrepresented backgrounds are less likely to even apply for a job if they don't meet 100% of the formal requirements on a job description, such as specific skills or the number of years of experience. So we strive to write job descriptions that are a bit more reflective of the reality we're looking for, rather than abstract specifications. Our hiring managers are also trained to recognize and interrupt bias during the hiring process. We go through the process "blind" as much as possible — which means doing things like evaluating resumes or assignments without seeing the person's name or other identifying attributes. We also segment each round of interviews and don't provide access to feedback from past rounds to try to cut back on a reinforcement curve that sometimes occurs. 
What really makes an impact is giving our people the space to come together and be their authentic selves. Our Employee Resource Groups (ERGs) are communities within CrowdStrike where underrepresented groups and allies can support each other, amplify each other's voices and work toward making a bigger impact on the company together through requests and recommendations that help us build a more inclusive culture.
I think these things — retention and recruiting — are closely related. If you can create an environment that is positive and welcoming for a broad group of people, you're going to have a much easier time hiring in general — and if you can keep the talent you hire, you can make an impact on shifting the demographics of the company to bring more balance. That's why our mission and creating a culture of belonging continue to be such important points for our organization.
Are you interested in working on a mission that matters? Browse our job listings today to start planning your path to CrowdStrike.
Related Content