Regional Sales Manager Vinod Sivaramakrishnan on Stopping Breaches in Bangalore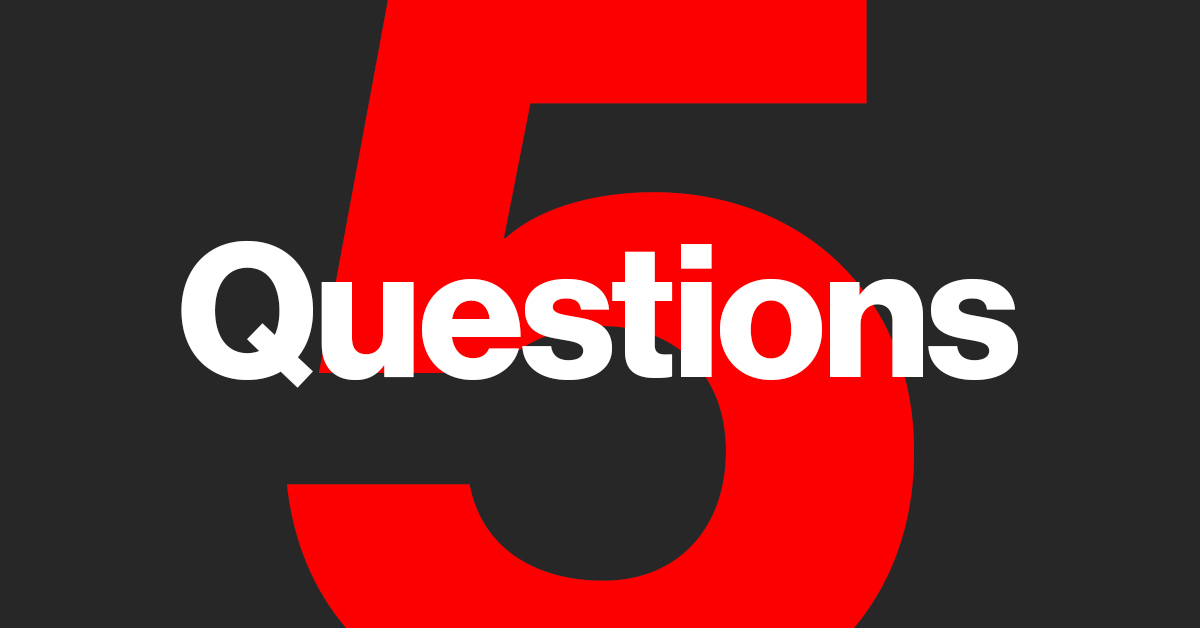 Most sales professionals will tell you that they're not selling a product or a service, but a promise. And for Vinod Sivaramakrishnan, Regional Sales Manager for CrowdStrike India, the sell is all about trust and assurance: The best products and the best team mean the best protection from the world's most notorious digital adversaries. 
In this installment of 5 Questions, we sit down with Vinod to discuss his role, what motivated him to join an up-and-coming company in India and how his job helps him get a good night's sleep.
Q. Were you aware of CrowdStrike before we approached you? What made you interested in this role and what did your family think of this opportunity?
I had heard about CrowdStrike at the beginning of 2019, but there were still many questions in my mind about what it was all about. When I dug deeper, I knew this was it. CrowdStrike is super-focused on what we can do for our customers. A lot of my day is spent engaging with customers and understanding how we can help them. Our efforts center around the customer and the challenges they have. So my instinct that I should work for a company that is rewriting the rules of cybersecurity is proving to be one of the best decisions of my life.  
Looking back, it's not without its funny moments. When I told my family about this opportunity, they were surprised because I've always worked for companies like IBM and Cisco. When I said CrowdStrike, they asked, "What's this?" I explained that I'd be working in cybersecurity, which piqued their interest. For a while, my kids thought that I was the person who actually stops the hackers. Of course, I don't do that personally, but my job is to ensure that CrowdStrike as a company stops those attacks — and that's still pretty exciting.
Q. While we're on the subject of family, can you talk about your experience as a working parent? What kind of work-life balance does CrowdStrike offer?
My experience is that the leadership team at CrowdStrike is very sensitive about the fact that everyone has a family or priorities outside of work. They help people maintain that balance between the two. They understand that there are going to be times when you put an extra hour into the job, where you stay up late to get something finished. At the same time, there will be things at home that need to be done too.   
They understand that both of these are important for a person's peace of mind, especially when you're trying to provide customers with that same peace of mind — because in order to do that, you need to be at peace with yourself first. You can't walk into complex situations and be worried about what's happening at home, or what's happening with your family. So, in that sense, work-life balance is good for business, and leaders at CrowdStrike are very supportive.
Q. How would you describe the company culture?
Extremely open — one of the most open cultures that I've experienced. At CrowdStrike, if you have something to say, if you have an idea or an opinion, you have a platform to share your views. I've never felt like I had to keep an issue or opinion to myself and worry about it alone. That's not only with my peers, but also with management. I have the freedom to walk up to a colleague or manager to raise an issue and have it taken in the right spirit or given consideration.
Q. What's the most rewarding part of your job?
I think there are two things: one personal and one from the customer side. The personal thing is that I sleep well at night. That, for me, is an important barometer of being in a good space mentally and physically. Despite working in a very demanding role and industry, I know that what I do helps make the world a safer place and I'm making a difference in my small way. 
The second aspect of my job that I really enjoy comes from our customers. They sincerely value the work that we do, and they are quick to show it. The phone calls, the emails, the texts that they send us when we help them resolve an issue or stop an attack are so rewarding. I think that's why our company has such a great reputation. Because our customers are willing to pick up the phone and talk to others about the great work we do — I think very few other companies in the cybersecurity space command such respect and trust.
Q. What do you like to do in your spare time?
Two main things. I've had deep interest in cosmology for the past two decades and spend at least 30 minutes a day learning something new in this field. It helps put things in perspective for me about the grand scheme of things. 
Community has also always been close to my heart, and my family and I have always been active in the community. Over the past 12-18 months, I've invested more time and effort in this, and I spend at least a few hours every week doing community service. 
More recently, during the COVID-19 pandemic, supporting people in need became a priority for my family and me. We teamed up with like-minded people and organizations to help laborers, cab drivers, the elderly and underprivileged missionary homes get basic necessities like food, medicine and dry rations. We also worked with self-help agencies to make sure local farmers who were unable to sell produce to the usual wholesale market had direct access to consumers during the lockdown. It's so important to give back to society when you can.
Are you interested in joining CrowdStrike India? Browse our job listings to review open positions at CrowdStrike today.

Related Content