Introduction to the Humio Marketplace
Save time and get more value from your logs with our guide to the Humio Marketplace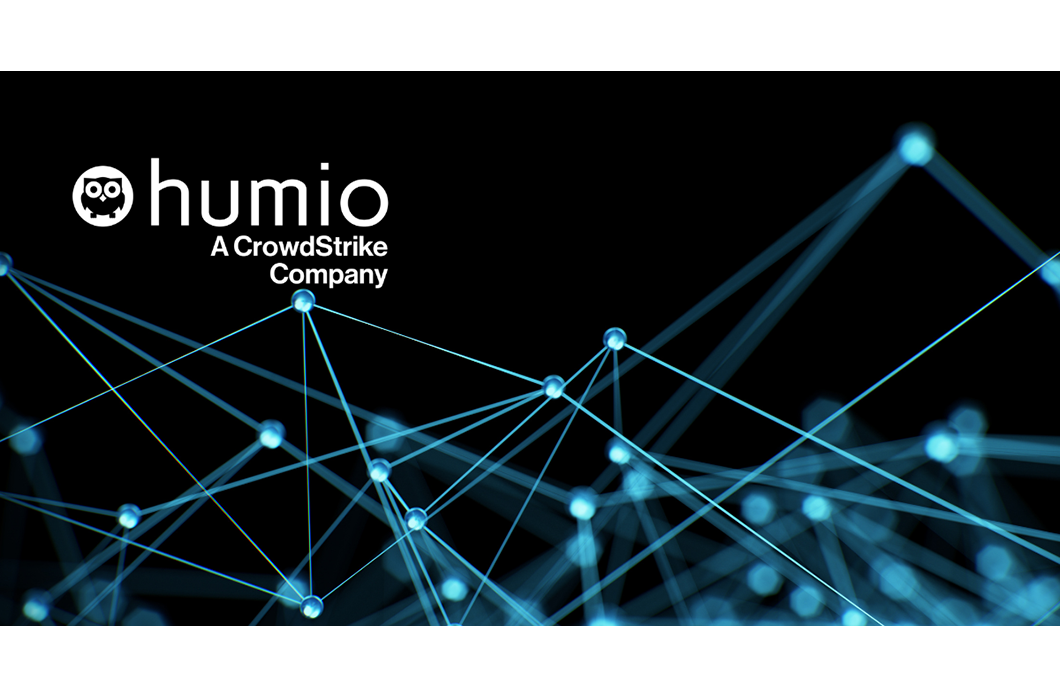 This blog was originally published Oct. 11, 2021 on humio.com. Humio is a CrowdStrike Company.
Humio is a powerful and super flexible platform that allows customers to log everything and answer anything. Users can choose how to ingest their data and choose how to create and manage their data with Humio. The goal of Humio's marketplace is to provide a variety of packages that power our customers with faster and more convenient ways to get more from their data across a variety of use cases.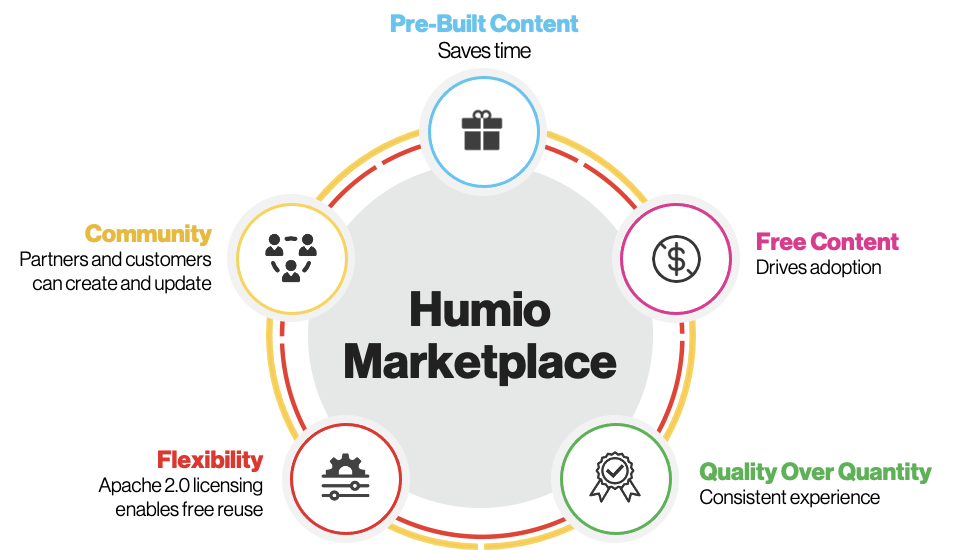 What is the Humio Marketplace?
The Humio Marketplace is a collection of prebuilt packages created by Humio, partners and customers that Humio customers can access within the Humio product interface.
These packages are relevant to popular log sources and typically contain a parser and some dashboards and/or saved queries. The package documentation includes advice and guidance on how to best ingest the data into Humio to start getting immediate value from logs.
What is a package?
The Marketplace contains prebuilt packages that are essentially YAML files that describe the Humio assets included in the package. A package can include any or all of: a parser, saved searches, alerts, dashboards, lookup files and labels. The package also includes YAML files for the metadata of the package (such as descriptions and tags, support status and author), and a README file which contains a full description and explanation of any prerequisites, etc.
Packages can be configured as either a Library type package — which means, once installed, the assets are available as templates to build from — or an Application package, which means, once installed, the assets are instantiated and are live immediately.

By creating prebuilt content that is quick and simple to install, we want to make it easier for customers to onboard new log sources to Humio to quickly get value from that data. With this prebuilt content, customers won't have to work out the best way of ingesting the logs and won't have to create parsers and dashboards from scratch.
How do I make a package?
Packages are a great way to mitigate manual work, whether that's taking advantage of prebuilt packages or making your own packages so you don't have to begin new processes all over.
Anyone can create a Humio package straight from Humio's interface. We actively encourage customers and partners to create packages and submit those packages for inclusion in the Marketplace if they think they could benefit other customers. Humio will work with package creators to make sure the package meets our standards for inclusion in the Marketplace. By sharing your package with all Humio customers through the Marketplace, you are strengthening the community and allowing others to benefit from your expertise while you, likewise, benefit from others' expertise.
For some customers, the package will be exactly what they want, but for others, it will be a useful starting point for further customization. All Humio packages are provided under an Apache 2.0 license, so customers are free to adapt and reuse the package as needed.
If I install a package, will it get updated?
Package creators can develop updates in response to changes in log formats or to introduce new functionality and improvements. Updates will be advertised as available in the Marketplace and users can choose to accept the update. The update process will check to see if any local changes have been made to assets installed from the package and, if so, will prompt the user to either overwrite the changes with the standard version from the updated package or to keep the local changes.
Are packages free?
Yes, all Humio packages in the Marketplace are free to use!
Can I use packages to manage my own private Humio content?
Absolutely! Packages are a convenient way for customers to manage their own private Humio content. Packages can be created in the Humio product interface and can be downloaded as a ZIP file and uploaded into a different Humio repository or a different instance of Humio (cloud or hybrid). Customers can also store their Humio packages in a code repository and use their CI/CD tools and the Humio API to deploy and manage Humio assets as they would their own code. This streamlines Humio support and operations and delivers a truly agile approach to log management.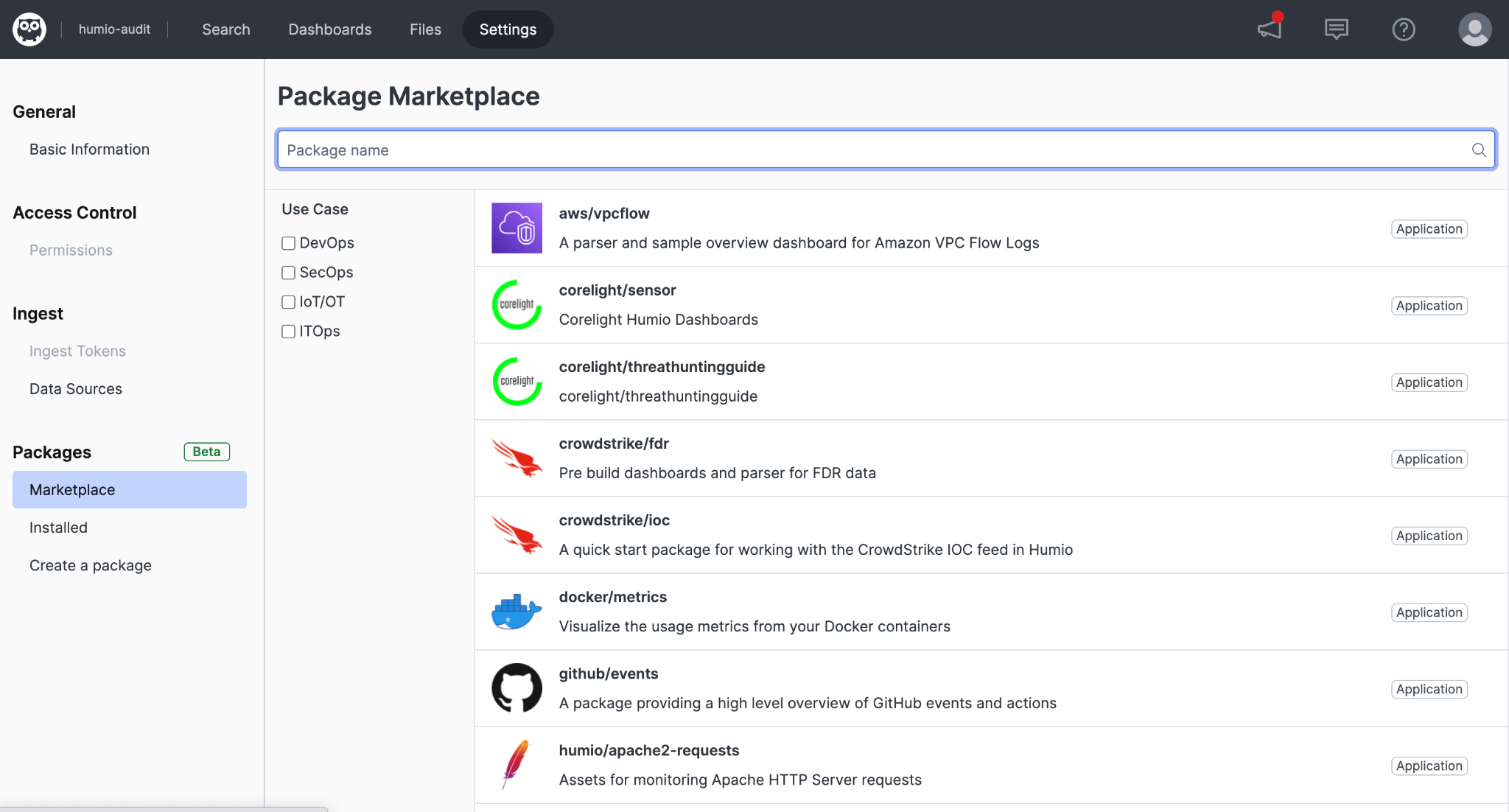 Get started today
To get started with packages is simple. All you need is access to a Humio Cloud service, or if running Humio self-hosted, you need to be on V1.21 or later. To create and install packages, you need the "Change Packages" permission assigned to your Humio user role.
Access the Marketplace from within the Humio product UI (Go to Settings, Packages, then Marketplace to browse the available packages or to create your own package). Try creating a package and uploading it to a different repository. If you create a nice complex dashboard and want to recreate it in a different repository, you know what to do: Create a package; export/import it, and then you don't need to spend time recreating it!
Let us know what else you want to see in the Marketplace by connecting with us at The Nest or emailing packages@humio.com.
Additional Resources

Related Content