Cyber Threat & Malware Search Engine: CrowdStrike Falcon MalQuery
A search engine for cybersecurity
CrowdStrike Falcon® MalQuery is an advanced, cloud-native malware research tool that enables security professionals and researchers to quickly search a massive dataset of malware samples, validating potential risks and stay ahead of would-be attackers. At the core of Falcon MalQuery is a multi-petabyte collection of over 3.5 billion files, indexed by patent-pending technology.
Falcon MalQuery makes all of this data available for real-time search. Organizations can now search for all types of malware — both metadata and binary content — and get results from the Falcon platform in seconds. Combining fast and comprehensive malware search with CrowdStrike Falcon® Intelligence gives Security Operations Center (SOC) analysts and threat researchers the advantage they need to stay ahead of the adversary.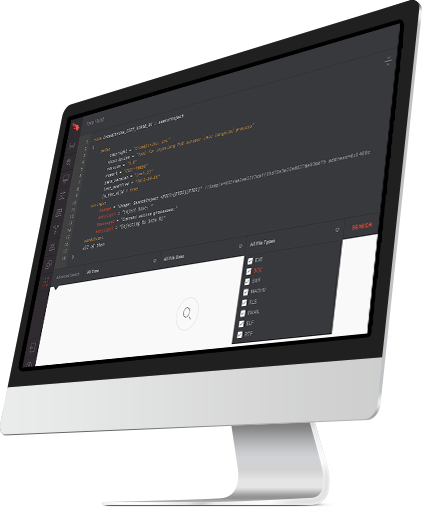 Getting ahead of adversaries with a powerful malware search engine
Security professionals are in a constant race against sophisticated threat actors. Standard malware research tools are simply too slow to keep pace with the adversary. Falcon MalQuery dramatically increases the speed of malware research while simultaneously enriching the search results with CrowdStrike's world-class threat intelligence, yielding the necessary insights to take protective action before the adversary can adapt.