Incident Response for Cloud Data Sheet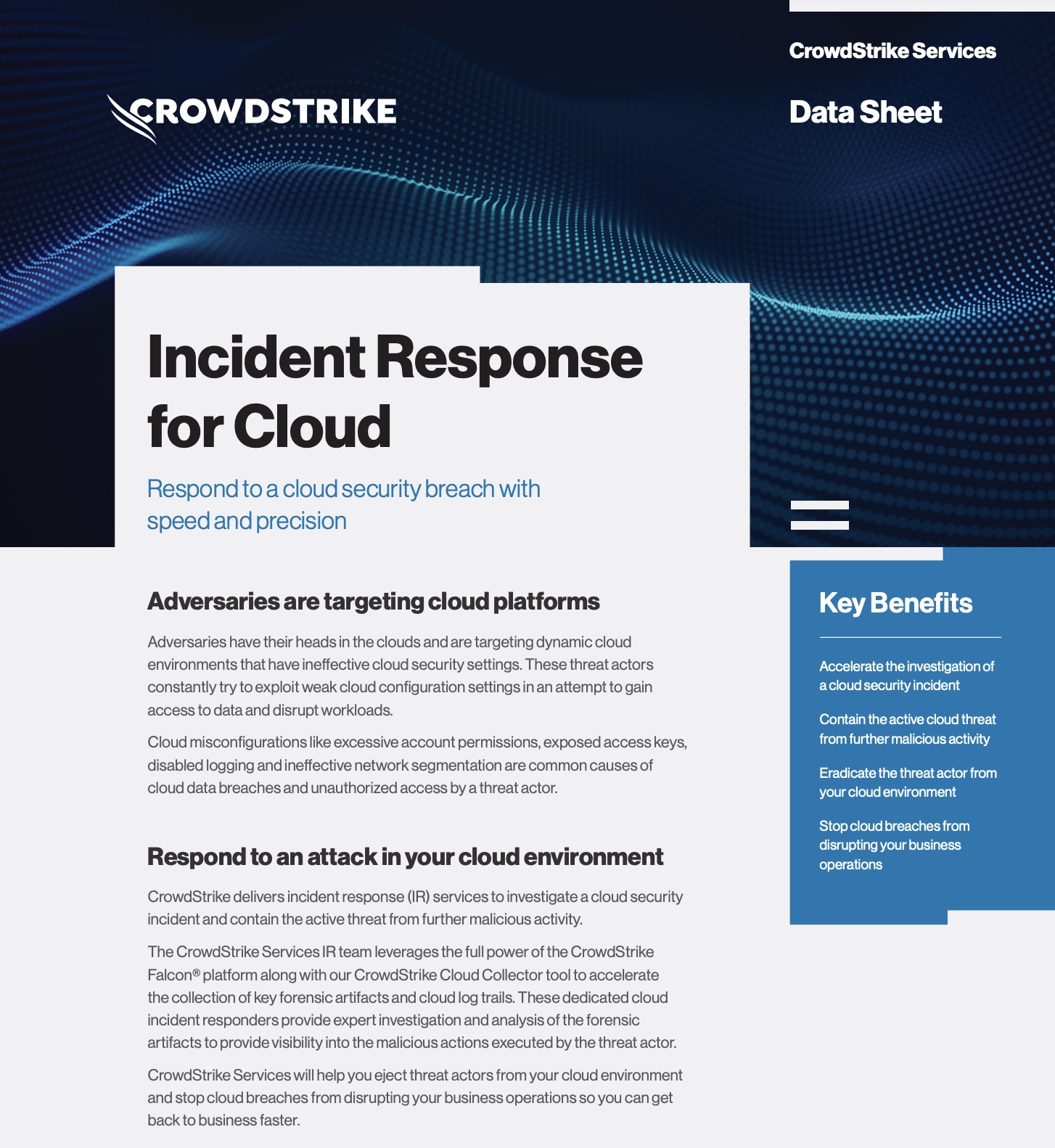 The CrowdStrike Services IR team leverages the full power of the CrowdStrike Falcon® platform along with our CrowdStrike Cloud Collector tool to accelerate the collection of key forensic artifacts and cloud log trails. Our dedicated cloud incident responders provide expert investigation and analysis of the forensic artifacts to provide visibility into the malicious actions executed by the threat actor. Service features include:
Deployment support for the Falcon sensor
Collection of cloud artifacts with forensic investigation and analysis
Visibility into malicious actions executed by the threat actor
Containment of the active threat and ejection of the threat actor from the network
Recommendations to improve cloud security posture
Discover More at our

Resource Center
For technical information on installation, policy configuration and more, please visit the CrowdStrike Tech Center.
Visit the Tech Center