Four Ways CrowdStrike Protects Your Critical Areas of Risk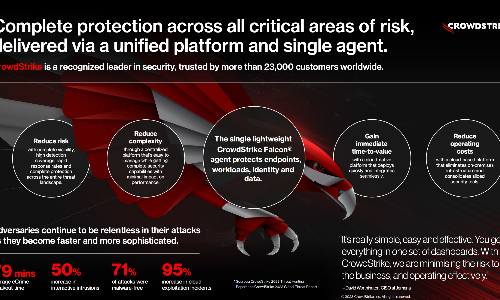 CrowdStrike enhances the security and resilience of your critical business assets with a single, consolidated platform
It's a challenging time for owners and operators of critical infrastructure. Organizations are being threatened by bad actors with ever more sophisticated and relentless attacks, while also having to manage increasingly stringent risk and compliance requirements.
Get complete visibility, superior protection and real-time data insights across all critical areas of risk: endpoints, cloud workloads, data and identity.
Learn how CrowdStrike keeps your critical areas of risk safe and your business running.
Discover More at our

Resource Center
For technical information on installation, policy configuration and more, please visit the CrowdStrike Tech Center.
Visit the Tech Center