CrowdStrike 2023 Cloud Risk Report: Executive Summary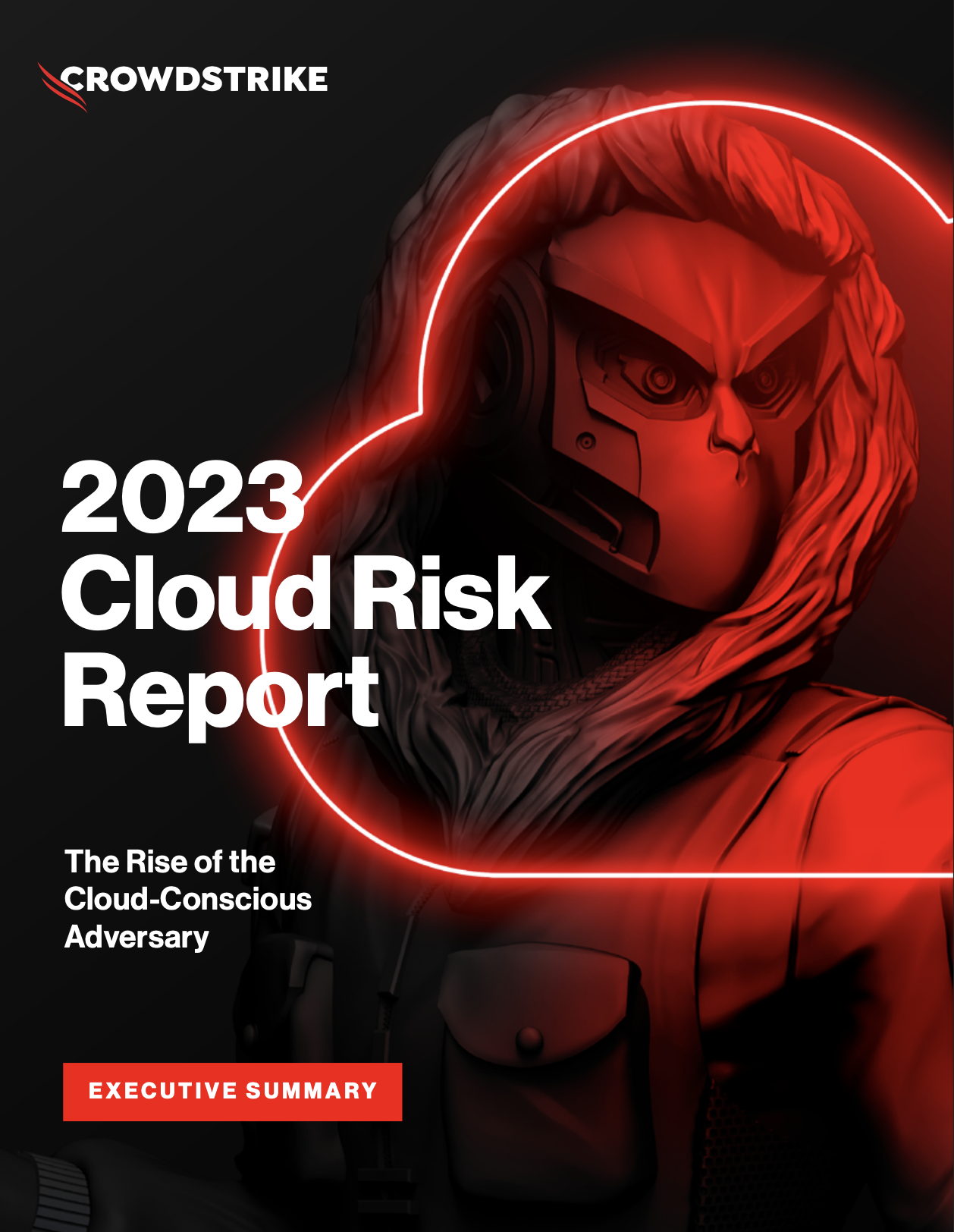 Cloud: The Next Frontier of Enterprise Risk
95% jump in cloud exploitation in 2022
3x more cases involving cloud threat actors in 2022 vs. 2021
What do you need to know to defend yourself?
The CrowdStrike 2023 Cloud Risk Report, a new report on the global cloud threat landscape, examines the rise of cloud-conscious adversary activity and the vigilance required to stay a step ahead of it. Based on front-line observations from CrowdStrike's elite threat intelligence and threat hunting teams, services and CrowdStrike Falcon® Cloud Security, the report highlights notable trends and attacks across the cloud threat landscape.
Read the executive summary of CrowdStrike's 2023 Cloud Risk Report for an analysis of key findings including:
Top trends in adversary activity
Real-world stories of attacks on the cloud
Critical oversights leaving organizations vulnerable
Guidance for defending against cloud-conscious adversaries
Understanding cloud-conscious adversaries and their TTPs creates a strong foundation for your cloud security strategy. Discover key trends in cloud adversary activity and real-world stories of attacks on cloud environments.
Discover More at our

Resource Center
For technical information on installation, policy configuration and more, please visit the CrowdStrike Tech Center.
Visit the Tech Center