Cybersecurity For Small Businesses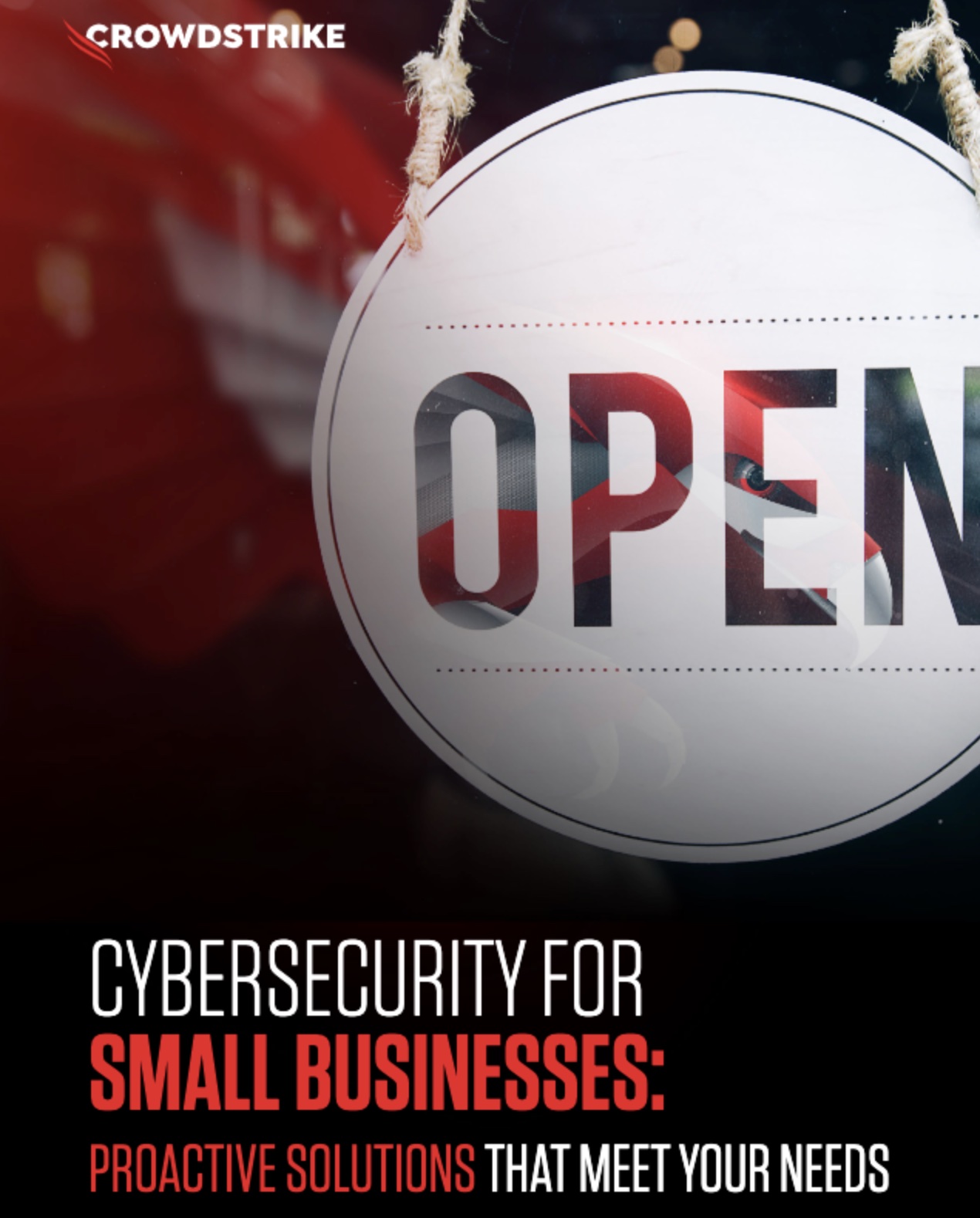 Proactive Solutions that Meet Your Needs
Small businesses are vulnerable to major losses from cyber attacks. Getting the appropriate level of cybersecurity helps businesses stay focused on their employees and customers.
This guide was created to help find the right level of protection at the right budget with the right technology, all while the threat landscape is constantly evolving.
Cybersecurity for Small Businesses: Proactive Solutions that Meet Your Needs will show you:
Important features of modern cybersecurity
How cyber threats are evolving
How to find the right bundle to meet your needs
Additional Resources For Small Businesses:
Discover More at our

Resource Center
For technical information on installation, policy configuration and more, please visit the CrowdStrike Tech Center.
Visit the Tech Center