Whole-of-State Cybersecurity with CrowdStrike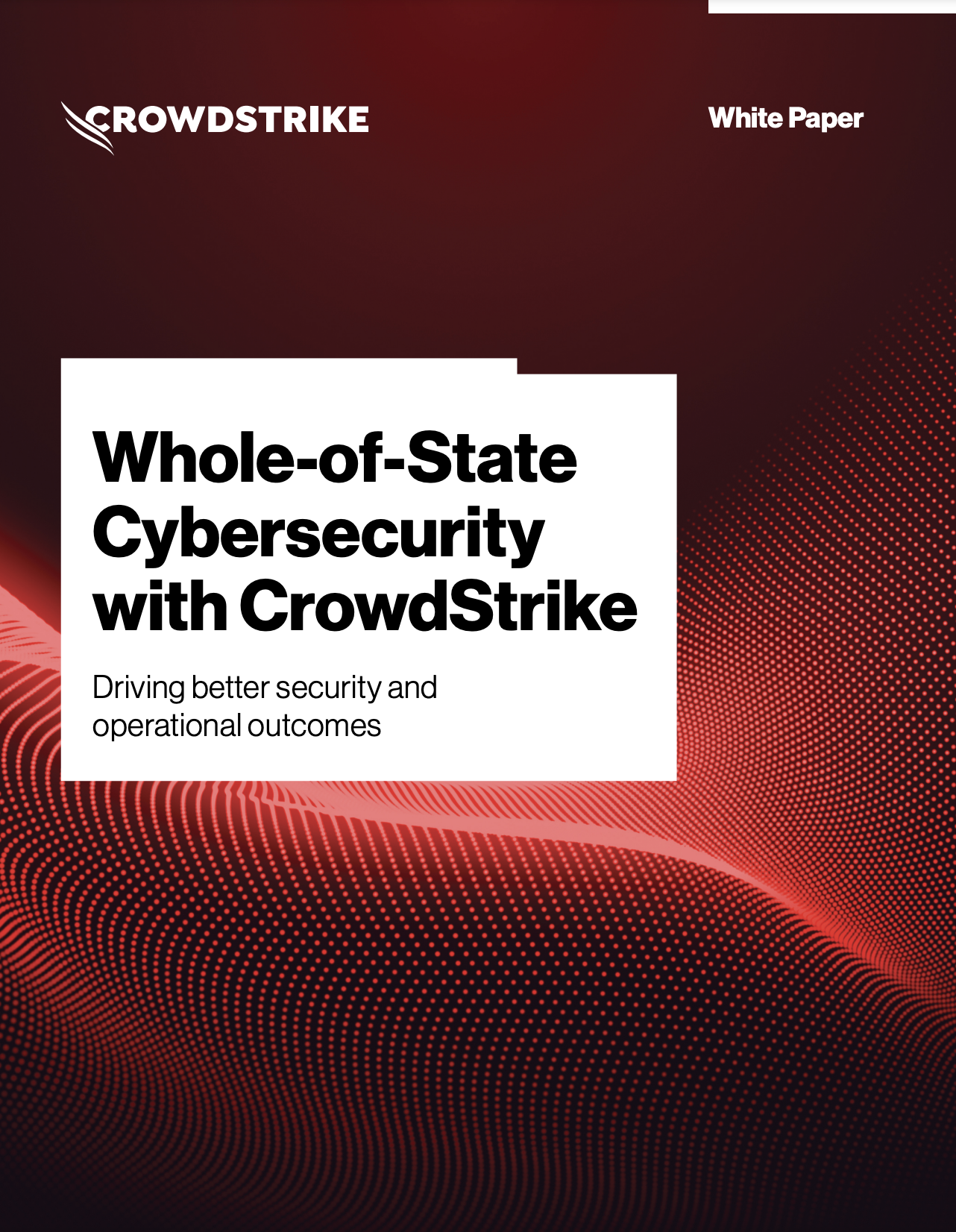 Driving better security and operational outcomes
Discover how partnering with CrowdStrike to implement a whole-of-state approach can drive better security outcomes that empower state governments, local authorities and educational institutions in the battle against evolving cyber threats. As the digital landscape grows increasingly complex, this comprehensive approach unifies your defenses, fosters collaboration, secures your critical infrastructure and allows security teams across the state to meet their own unique needs.
Explore the future of cybersecurity with CrowdStrike.
Key Takeaways:
Unified Security: Streamline cybersecurity operations and establish standardized policies across diverse state entities.
Proactive Defense: Leverage advanced artificial intelligence (AI) and machine learning (ML) technologies to detect and mitigate emerging threats in real time.
Cost Efficiency: Achieve savings through economies of scale, centralized management and optimized resource allocation. Work with CrowdStrike to leverage grants and funding opportunities.
Compliance Simplified: Ensure compliance with various regulatory frameworks effortlessly.
Resilience and Response: Enhance situational awareness and efficiently manage incidents to minimize disruptions.
Explore the power of CrowdStrike's Whole-of-State Cybersecurity approach and fortify your state's defenses today.
Discover More at our

Resource Center
For technical information on installation, policy configuration and more, please visit the CrowdStrike Tech Center.
Visit the Tech Center