The Qualities I Look For in a New Hire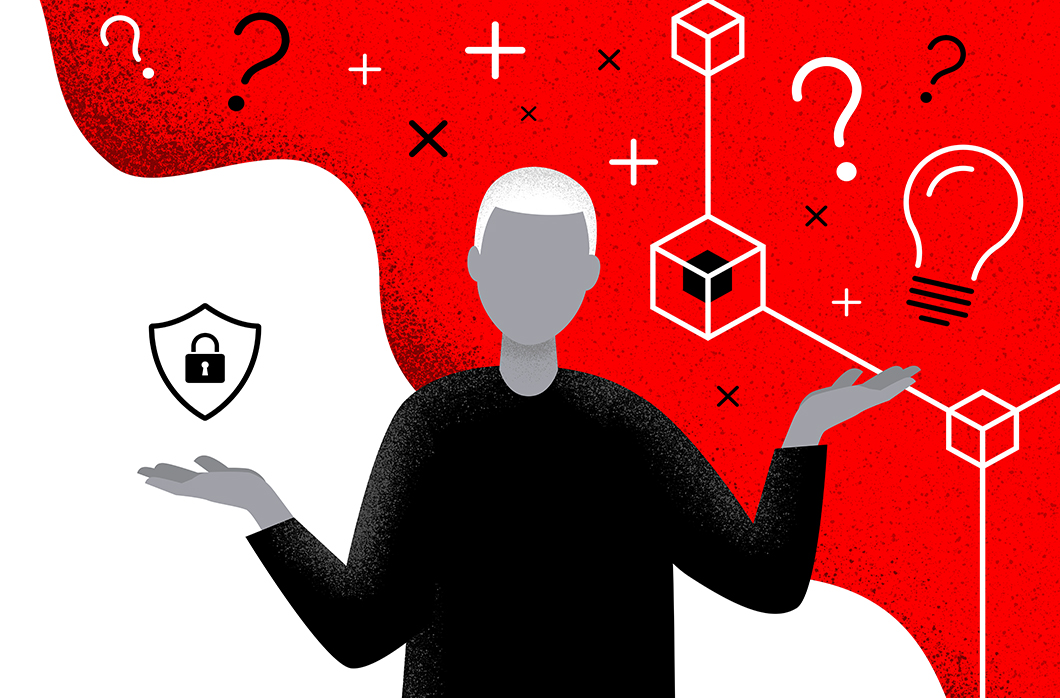 The following is a conversation with CrowdStrike Chief Product and Engineering Officer Amol Kulkarni.
When it comes to working in cybersecurity, most candidates don't have industry experience, and they assume they won't be a strong fit for engineering, tech or data science roles. In fact, that's rarely true. And perhaps there is no better example of that misconception than CrowdStrike Chief Product and Engineering Officer Amol Kulkarni, who had relatively little cybersecurity experience before joining the company. 
Now six years into his tenure at CrowdStrike, Amol has helped position the company as a market leader, while also elevating the profile of the cybersecurity industry. Here we explore the four core qualities Amol looks for in candidates — and why tech and engineering talent should consider a position in cybersecurity even if they don't have prior experience. 
Requirement #1: Core Tech Skills
When Amol evaluates new candidates for technical roles, one of the first considerations is the person's core tech capabilities and competencies. In his view, if the person has a strong base, then the rest can be learned.
"For technical roles, you need to have a strong foundation," he explains. "The ability to build from the base is crucial whether you are a cloud engineer, a UI or UX designer, or a kernel engineer."
A well-rounded candidate is especially important given CrowdStrike's unique approach to learning and development. At CrowdStrike, it's common for technologists and engineers to change positions. In fact, the company encourages it. 
"As managers, we ask: What would you like to work on next? If a person is fatigued by the Windows kernel, maybe they want to work in the Mac sensor for a while. Maybe they want to try user-space development or testing and build," notes Amol. "We support and encourage people who want to move teams and want to work on something new."
Requirement #2: Beyond Culture "Fit" to Culture "Add"
Outside of tech skills, culture is the biggest differentiator for job candidates. According to Amol, expanding our culture for the better through encouraging diversity of thought and intentionally pursuing wider representation among our people are key. We also ensure that they support a concept of "all-around innovation," which means that every member of the team is responsible for maintaining a culture of innovation — an extremely important element for the future success of the company. 
"We want to hire people who will keep the politics and hierarchy out," explains Amol. "That's crucial for me. So finding people who are the right cultural fit — people who are able to evolve, who can run fast and want to make an impact without worrying about positioning themselves or posturing — is so important. That's the second thing I consider when evaluating candidates who have a strong tech base."
Requirement #3: Passion and Curiosity
In addition to core technical skills and a sense of culture, Amol looks for passion for the company's technology and mission.
"At CrowdStrike, we are on a single mission: We stop breaches," he explains. "It's crucial that people understand when they're coming in that we are making a difference to our customers who use our products day in and day out. We're stopping the bad guys. That to me is a very unique proposition — and it's a point that people need to be proud of and passionate about."
Again, there are many opportunities to showcase that passion, given how many different sectors the company cuts across — be it data science and machine learning, or work deep within the kernel on event-based architecture. As a cloud-native, platform-based company, CrowdStrike also has an incredible amount of opportunities for cloud engineers who want to work on large-scale cloud services.
"Our people are exposed to so many different things, whether it's visualization in the user interface, or using predictive understanding, or predictive identification of malicious attacks," says Amol. "There are so many areas within CrowdStrike, and all of them rely on cutting-edge, unique, patentable technologies that we develop every single day. That should excite any engineer or technologist."
Requirement #4: Entrepreneurialism and Ownership
CrowdStrike is in a period of rapid growth, which means that the company isn't just looking for candidates — it's looking for leadership from every individual.
"We are in the process of dividing one holistic product group into multiple different product areas," Amol explains. "What that means for me is that I can no longer be involved in the decision-making process for what is being built next or what is being funded. People within each product group should feel empowered to make those decisions." 
People who want to work at CrowdStrike have to understand that they are coming to a place of rapid and massive change. The company's growth trajectory, coupled with its ongoing mission to stop breaches, means that job candidates are in for a challenge — but also a highly rewarding one. 
"It comes down to finding people who have an inherent desire to do more," Amol notes. "Our teams are lean because our people like challenging themselves."
Does the above skill set match yours? If so, we'd love to learn more about your technical capabilities, passion, curiosity and how you would support and enhance CrowdStrike's culture. Browse our open positions at crowdstrike.jobs or reach out to one of our recruiters today.
Related Content