Announcing CrowdStrike Falcon Counter Adversary Operations Elite
A new offering from CrowdStrike's Counter Adversary Operations delivers accelerated proactive response powered by deep adversary intelligence and threat hunting expertise.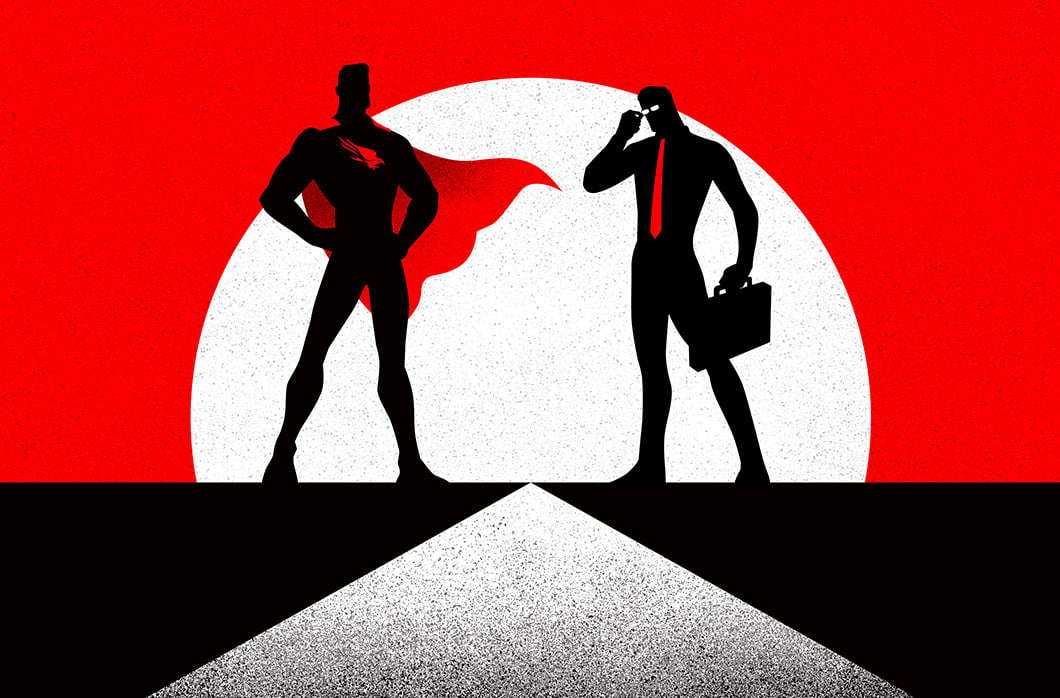 CrowdStrike is raising the bar for proactive detection and response with the introduction of CrowdStrike Falcon® Counter Adversary Operations Elite, the industry's first and only white-glove service created to rapidly disrupt sophisticated adversaries with the fusion of industry-leading intelligence and threat hunting.*
This announcement builds on our debut of Counter Adversary Operations in early August 2023. This first-of-its-kind team brings together the deep adversary knowledge of CrowdStrike Falcon® Intelligence and the managed threat hunting expertise of CrowdStrike® Falcon OverWatch™ to stop breaches. By using trillions of telemetry events from the AI-powered CrowdStrike Falcon® platform, this groundbreaking team aims to detect, disrupt and stop today's sophisticated adversaries in their tracks and ultimately raise their cost of doing business.
Falcon Counter Adversary Operations Elite marks a new level of partnership between CrowdStrike and its customers to fight threats faster than the speed of the adversary. Our Counter Adversary Operations assigned analysts will use advanced investigative and threat hunting tools to identify and disrupt adversaries across your IT environment and beyond.
Intelligence-Driven Investigations
There is an adversary behind every cyberattack. The more you understand your attacker, the better you can defend your organization. Threat intelligence not only empowers organizations to gain deeper insights into adversaries and their tactics — it enables better prioritization, faster response times, robust threat hunting strategies and the rapid deployment of countermeasures when malicious activity is detected.
This is where Counter Adversary Operations analysts come in. Our team is equipped with the industry's most comprehensive intelligence repository and analytic tooling, enabling rapid analysis of detection trends and the development of relevant courses of action to counter an attack. 
Experienced analysts know that motivated adversaries won't stop the first time they are detected. Adversaries will evolve their tradecraft — and they are doing so at record speed. As our analysts discover new tactics and techniques, their new insights enrich our intelligence research and direct our threat hunting. This tight, continuous feedback loop between intelligence and threat hunting develops a clearer view of threats by refining insights from research and past hunts. Ultimately, this builds a stronger defense to protect environments from sophisticated threat actors.
Proactive and Tailored Threat Hunting
Modern cyber defense is a continuous process. As technology evolves and IT environments change, adversaries shift their behavior. New tactics, techniques and procedures are developed daily to defeat modern cybersecurity defenses. In today's IT environments, every second counts. Threat hunts must be rapidly and continuously deployed within the adversary's operational window.
Counter Adversary Operations analysts leverage CrowdStrike's visibility into global adversary tracking to develop and deploy custom hunts throughout your business environment across endpoint, identity and cloud workloads. When new, sophisticated threats are identified within your environment, the analyst actively manages the investigation and delivers countermeasures so you can cut through the noise and neutralize threat activity with speed and confidence. 
Hunt Beyond the Perimeter
To truly stay ahead of the adversary, Falcon Counter Adversary Operations Elite extends defenses beyond your enterprise IT footprint. Our analysts leverage our unrivaled visibility into the dark web, open source technology and adversary infrastructure to hunt threat actors on their home turf. We target relevant adversary infrastructure, brand fraud, compromised credentials and data leaks, as well third-party supply chain cyber risks, to enable you to prioritize and deploy countermeasures and ensure your organization's reputation and integrity remain uncompromised. 
Your Trusted Strategic Advisor
The most transformative aspect of Falcon Counter Adversary Operations Elite is the relationship you'll build with your assigned analyst. As an extension of your team, this cross-disciplinary expert becomes a partner and advisor to your executive, IT and security teams, providing actionable insights and tailored strategies to continuously improve your organization's cyber defense. 
Falcon Counter Adversary Operations Elite embodies CrowdStrike's commitment to stopping breaches, going beyond segmented threat detection strategies by blending together the best of technology and human intelligence. By choosing Falcon Counter Adversary Operations Elite, not only are you strengthening your defense to better protect your organizations, you're taking a stand against the adversaries, making proactive decisions that ultimately raise their cost of doing business. 
Contact us to explore how you can benefit from Falcon Counter Adversary Operations Elite — the defenses you need, with the partnership you deserve. 
* Falcon Counter Adversary Operations Elite requires Falcon Intelligence Premium, Falcon OverWatch and Falcon Intelligence Recon. 
Additional Resources
Related Content