AWS Women's Day Panel, March 31: Join CrowdStrike's VP of Cloud Product Sales and Partnerships, Jessica Alexander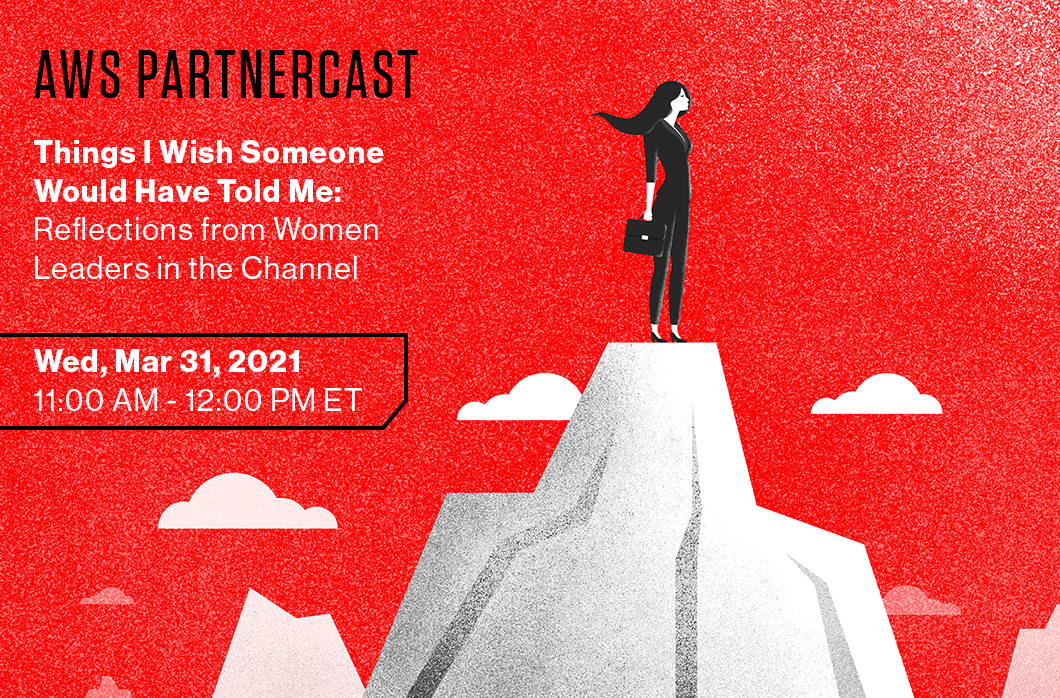 On March 31, CrowdStrike will be participating in the AWS Women's Day panel discussion, "Things I Wish Someone Would Have Told Me: Reflections from Women Leaders in the Channel." This panel discussion is relevant and timely for all, especially women, as over 2.3 million women have left the labor force in the first 12 months of the pandemic, according to the National Women's Law Center ("Another 275,000 Women Left the Labor Force in January," Feb. 5, 2021). While many women have left the labor force, this panel will provide a voice of encouragement for those seeking to re-enter: It can be done.
As VP of Cloud Product Sales and Partnerships at CrowdStrike, I lead a talented team that focuses on managing relationships with strategic cloud partners and driving revenue growth. With over 20 years in the tech industry, my experience has helped me lead and support others in their professional growth path. As a leader, I believe it is important to be empathetic and compassionate as this will contribute to the health and success of your team.
Some advice I have for others as they navigate various chapters in their careers: 
Lead with diversity and inclusion:

Leaders have an opportunity to focus on people that will be good at managing the demands of the role and help the organization achieve goals with every hire and promotion. 

Take risks:

Look for opportunities to grow another skillset and broaden your perspective.

Speak up:

Don't be afraid to take your seat at the table. Make your voice heard and be confident with the conviction that you are providing value with your perspective. 

Find a mentor:

Seek out someone who is interested in the growth of your career and provides guidance, support and encouragement.

Work toward financial independence:

Becoming self-reliant and financially independent is something that everyone should work toward.
Amazon's International Women's Day 2021 theme is "Challenge. Champion. Change." to champion women who dare to innovate, lead and uplift others toward a more equal and inclusive workplace. Diversity and inclusion are foundational necessities for organizations — a variety of perspectives, experiences and skill sets fosters a dynamic environment for growth.
Join this AWS panel discussion as we double-click on the experiences of many incredible women leaders and the advice that they would like to share. AWS's Sandy Carter, Vice President, WWPS Partners and Programs, and Francessca Vasquez, Vice President, Technology, Americas Commercial Sales, will lead a panel discussion with five high-achieving women as we reflect on our experiences advocating for ourselves on our path to leadership. We'll also celebrate the women who influenced our journey and share our perspectives on steps we can take toward championing diversity, equity and inclusion.
Things I Wish Someone Would Have Told Me: Reflections from Women Leaders in the Channel
March 31, 2021 |  8 a.m.-9 a.m. PT  |  11 a.m.-noon ET
Panelists:
Sandy Carter, Vice President WWPS Partners and Programs, AWS (Host)
Francessca Vasquez, Vice President Technology, Americas Commercial Sales, AWS
Jessica Alexander, Vice President, Cloud Product Sales and Partnerships, CrowdStrike
Juliette Austin, Vice President, Diversity, Equity, and Inclusion, Presidio  
Jan Coley, Vice President, Business Development, Armedia
Lynn Martin, Vice President, Government, Education, and Healthcare, VMware  
Fiona Williams, Partner, Deloitte

Related Content