The Celebration of Influential Black Women from the Civil Rights Era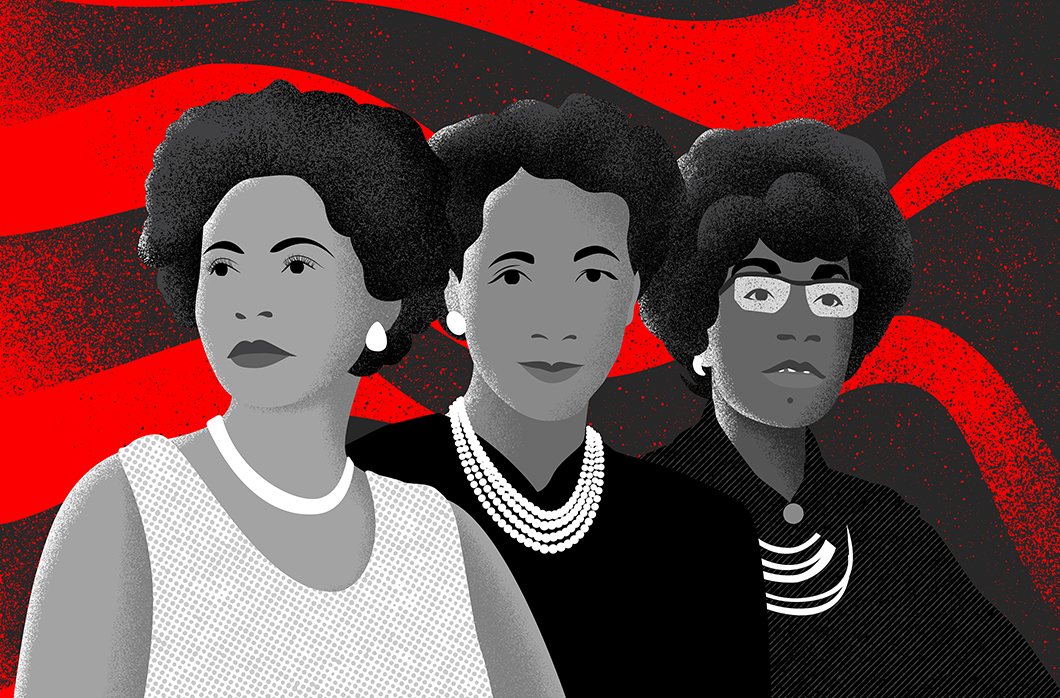 February is Black History Month, a time to reflect on notable figures in black history. Black heroes like Frederick Douglass, Harriet Tubman, Dr. Martin Luther King Jr. and Rosa Parks often come to mind, but I started wondering about some of our unsung heroes — specifically Black women. There is no denying the fact that Black women play a crucial role in the history of our nation, yet many of their stories often go untold. As I researched the Black women of the civil rights movement, I was stunned at their amazing stories, somehow all true, that are often overlooked in favor of other figures. 
In the spirit of reflecting on Black history while also looking toward the future, I would like to share the results of my research and the three women whose stories prove that progress is always worth fighting for. These inspirational figures let no obstacles stand in their way. They risked their very lives for the greater good of us all. And on the heels of the inauguration of the first Black, female vice president of the United States, it feels like an especially auspicious time to celebrate the people that made it possible.
Daisy Bates
Daisy Bates started The Arkansas Weekly with her husband in 1941. It was one of the only African American newspapers solely dedicated to the civil rights movement. She served as the president of the Arkansas chapter of the National Association for the Advancement of Colored People (NAACP) in 1952. She later went on to play a huge role in ending school segregation in Arkansas when she organized the Little Rock Nine and selected a group of nine students to integrate Central High School in 1957.
Dorothy Height
Dorothy Height was a civil rights activist who advocated not only for equal rights for African Americans but also for women. She was the first person in the civil rights movement to view the problems of equality for women and equality for African Americans as a whole, merging issues that had been historically separate. Dorothy was regularly called to give advice on political issues, and Eleanor Roosevelt, Dwight D. Eisenhower and Lyndon B. Johnson often sought her counsel. In 1963, she was one of the organizers for the March on Washington for Jobs and Freedom, where Dr. Martin Luther King Jr. delivered his famous "I Have a Dream" speech.
Shirley Chisholm
In 1968, Shirley Chisholm became the first, but not the last, Black woman to serve in the U.S. Congress. Prior to that, she represented parts of Brooklyn in the New York State Assembly from 1965 to 1968. As a member of Congress, she served on the House Agriculture Committee where she worked to expand the food stamp program and school lunches. She introduced legislation that focused on gender and racial equality and on ending the Vietnam War. In 1971, she was a founding member of both the Congressional Black Caucus and the National Women's Political Caucus. She was also the first African American woman to campaign for the Democratic Party presidential nomination in 1972 with the slogan "Unbought and Unbossed." Although unsuccessful, she would go on to serve another 11 years in Congress.
Read About 52 Others
These are only three stories from the rich tapestry of American and Black history. You can hear the stories of 52 more — who worked for the Student Nonviolent Coordinating Committee (SNCC) on the front lines of the civil rights movement — in "Hands on the Freedom Plow: Personal Accounts by Women in SNCC."
These women weren't born special. They didn't have any training or special skills other than what they developed themselves. They were regular people, just like you and me, but when they saw injustice, they acted and fought for equality for women and for people of color. They were the immovable objects that waves of racism, brutality and horror crashed against. And they did not move. 
It's this energy, this passion that I hope to carry and spread to my peers in our newly formed employee resource group, Team BELIEVE — Black Employees Leading in Excellence, Vision, and Education — as we work to advance Black people at CrowdStrike and beyond. When I feel the pressures of fear and uncertainty circle around me, I think back to these women and let their strength lift me up and move me forward to continue the fight for equality for all. 
May their true stories inspire us all to be so brave.
Interested in learning more about CrowdStrike's commitment to creating a balanced workforce that reflects the world around us? Visit https://www.crowdstrike.com/careers/diversity-equity-and-inclusion/ and browse our open roles.