What International Women's Day Means to Women of CrowdStrike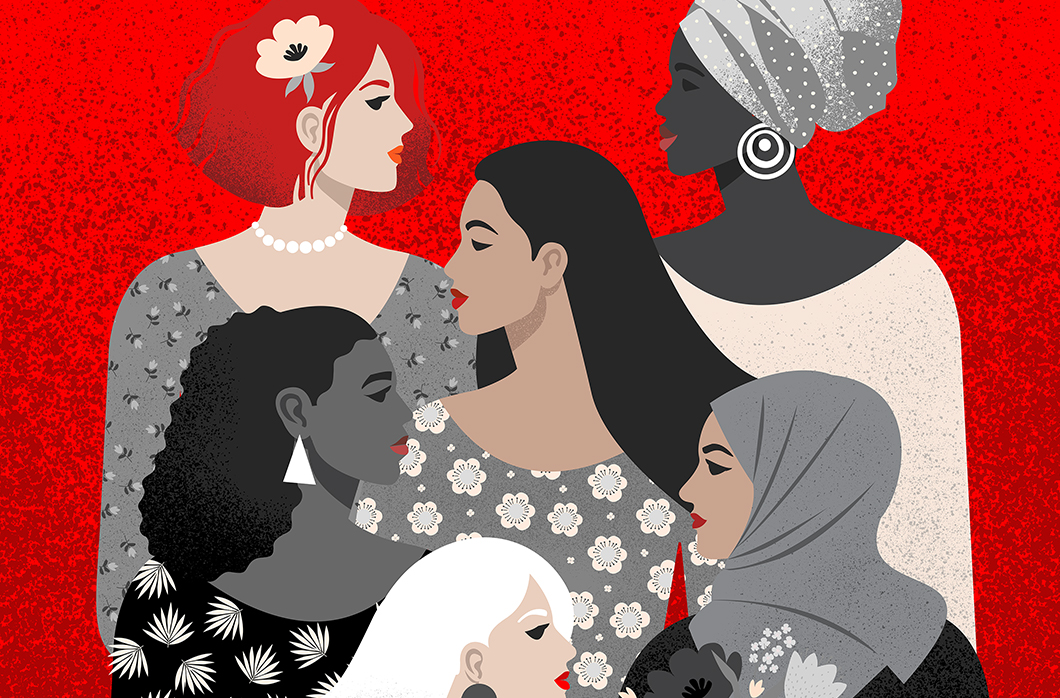 International Women's Day is celebrated on March 8 each year. This day serves as a time for us to recognize, globally, the progress we have made toward gender equality and reflect on what additional steps we can take. 
At CrowdStrike, we aim to celebrate women year-round through networking opportunities, external partnerships, internal programming and more. 
To help us celebrate International Women's Day, members of our Women of CrowdStrike (WCS) Employee Resource Group from around the world share their perspectives on International Women's Day and what significance it holds for them in their professional and personal lives.
What is the significance of International Women's Day to you?
Carmen: For me, it's a place or a platform where women's incredible achievements are celebrated to bring awareness to important social discussions around diversity, inclusivity and empowerment.
Sarah: The global nature of International Women's Day highlights the importance of recognizing and addressing gender inequalities on a global scale. It provides an opportunity for people from different countries and cultures to come together and work toward a common goal of promoting gender equality and advancing women's rights. The day provides an opportunity to raise awareness about the contributions of women and to advocate for equality in all aspects of life. It is a day to celebrate the progress that has been made, while also acknowledging the work that still needs to be done to ensure that women everywhere are able to enjoy full and equal participation in society.
Stacey: For me, the significance of International Women's Day is in its history and in its future aspirations. How far we have come, how hard our women have fought for our rights and how much we still need to do to celebrate women, protect our rights (and bodies) and educate future generations on how we want to be seen and treated in society. I am the mom of two growing men, and it's really important to me they grow up with respect for women and the roles that we deserve.
How does the Women of CrowdStrike community inspire you? 
Carmen: I'm inspired by the women in the Women of CrowdStrike community, as well as the fact that I work for a company that supports and encourages its existence. Having been in tech for a number of years, this is one of the first companies I've worked for that encourages open dialogues around gender parity. I feel empowered working alongside such creative, driven and successful women.
Sarah: The Women of CrowdStrike community inspires me as an international community that includes women as well as allies from various backgrounds and regions, including Asia Pacific. This diversity brings a unique perspective and allows for a more inclusive and global community. The community also provides a platform for women to connect, network and support one another. By sharing their experiences, insights and skills, it creates a supportive and collaborative environment that fosters growth and development.
Stacey: I am nearing a year now working for CrowdStrike, and I can genuinely say the community of women is amazing. The support, camaraderie and sharing of celebrations is second to none. Even as a remote worker in the UK, far away from my colleagues, I know they're there — they are responsive, and we'll always be a team! One team, one fight! I watch my colleagues leading and doing amazing things, and it inspires me.
What has been the most helpful advice you've received for navigating your career?
Carmen: "Be the change you wish to see in the world." This is often quoted, but I learned early in my career that if you wait for someone else, those who hold the power, to make a change, you'll be waiting a long time. We as women have to utilize our resources and positions to lift up one another and mentor future generations. And honestly, we must make it a priority.
Sarah: I've received many great pieces of advice, but one that stands out came from one of my mentors. He said to embrace failure as a learning opportunity. No one is perfect, and setbacks and failures are inevitable. Use them as a chance to learn and grow, and don't be afraid to be proactive and take ownership of your career and your development. Also, I have to say: Do something you're passionate about — it's incredibly important not just for your work life but your entire wellbeing.
Stacey: Always have a go — push yourself. There have been days when I haven't been able to see myself in a role or doing a task (especially as a woman in engineering), but I'm learning that I just have to push myself a little bit. With support, we can do as much as we allow ourselves to. I have a great network of support and family that encourages me to just push that little bit when  my confidence is lacking.
The International Women's Day theme this year is
#EmbraceEquity
. How does WCS play a part in supporting equity? 
Carmen: WCS provides a forum for open dialogue around important issues such as being mindful when it comes to hiring practices. The group also encourages involvement in the community so we can connect with future women leaders.
Sarah: At CrowdStrike, the women are crushing it when it comes to supporting equity and diversity! Women leaders at CrowdStrike are setting an example for others by advocating for diversity and inclusion. They're proving that women can take up leadership positions and break barriers. The leadership, mentorship, recruitment and community outreach efforts are making a positive impact on the tech industry and beyond.
Stacey: "Improving equity requires acknowledgement of the inequities people face and actively working to redress that imbalance," says Denise Minor, a coaching and leadership development expert. I think we live this on a day-to-day basis and are always seeking opportunities to include, educate and facilitate where we can.
Additional Resources
Related Content