CrowdStrike Partners with Box to Add Automated Protections Against Security Breaches and Data Loss
New integration secures data as it flows from endpoint to cloud to applications, advancing cybersecurity consolidation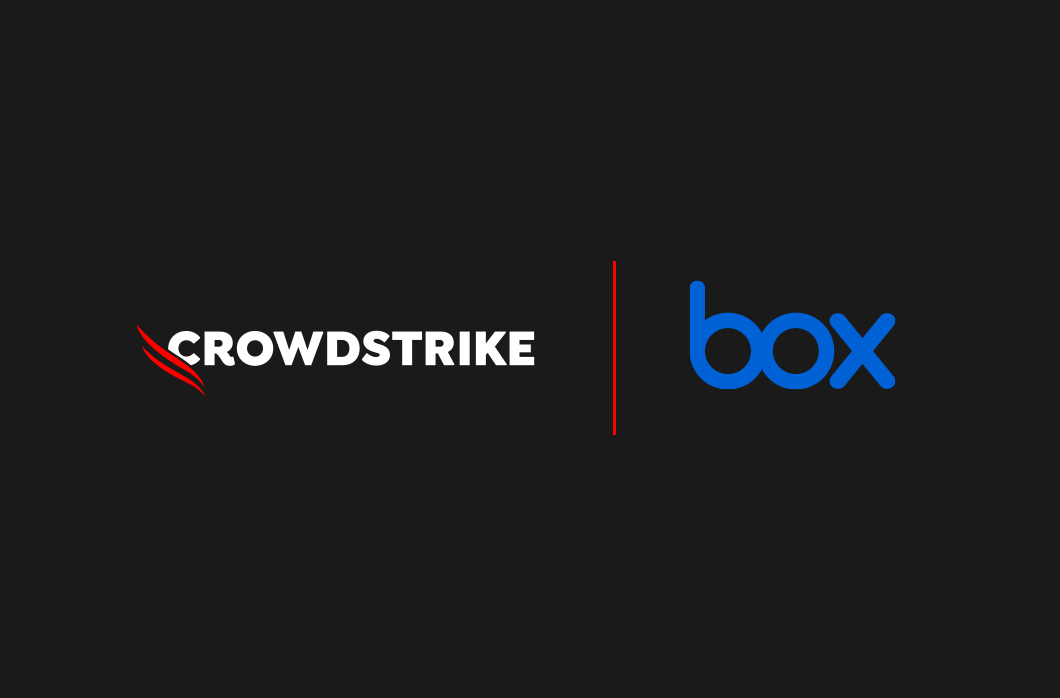 The risk of cyberattacks continues to grow for small to medium-sized businesses (SMBs). Today, a staggering 70% of cyberattacks target SMBs, a scourge that cost organizations with fewer than 500 employees an average of $3.31 million USD in 2022, up 13.4% over the previous year.  
Adversaries tend to take the path of least resistance. This often means targeting small businesses, which face many of the same security threats as large organizations but lack the resources to defend against them. Today's businesses face a barrage of attacks, including malware, ransomware, insider threats, phishing and identity-related attacks. Despite this risk, more than 50% of small businesses have no cybersecurity measures in place. 
This is partly because some businesses wrongly believe they're too small to be targeted, even though many possess valuable data attackers want, including personal and financial information. Cost is another major roadblock, as many SMBs lack the resources to hire and retain in-house security teams or acquire, manage and maintain multiple systems. 
Facing these headwinds, how can businesses mount a strong defense without overspending on a stack of point security solutions that can be costly, complex and ineffective? 
One answer lies in cybersecurity consolidation, a strategy that involves using fewer vendors to improve security outcomes. CrowdStrike sits at the center of the cybersecurity ecosystem, working with hundreds of partners to deliver simple and effective security outcomes — often through integrations with productivity tools that businesses already use. 
We're pleased to announce a new integration with Box to give joint customers automated protection against security breaches and related data loss. 
Combining the Power of CrowdStrike and Box
Today's complex threat landscape calls for a collaborative approach that brings together industry-leading technologies and world-class teams to build the strongest defense. CrowdStrike's partnership with Box includes a new integration that combines Box's secure content management and collaboration capabilities with CrowdStrike's industry-leading, AI-powered protection capabilities for automated access control, threat detection and prevention.
Box is trusted by organizations of all sizes, including small and medium-sized businesses, to help them securely manage their content in the cloud. For small businesses in particular — many of which struggle with security — this partnership equates to more robust security protocols with little effort required. Likewise, even fully staffed and provisioned enterprises can benefit from the comprehensive visibility into, and control over, end-user behavior, device activity and data access offered by this integration. Now, organizations can more securely share, manage and collaborate with files and other types of content from any device, across any application, regardless of location, network and cloud.
How the Integration Works
Box leverages CrowdStrike Falcon® Zero Trust Assessment, a CrowdStrike Falcon® platform capability, to extend Box's protection boundary across the entire cloud and device estate. When data moves to or from Box, a risk score based on end user or device behavior is assigned. If that score exceeds a threshold set by an organization's security teams, Box customers will be alerted and a remediation action — such as a user logout, revoked access or terminating syncs from Box Drive — will automatically be triggered based on an organization's granular controls and settings in Box.
This automated workflow bridges IT and security to both make life easier for analysts and secure the entire movement of data as it flows from endpoint to cloud to applications. The automation uses contextual insights from the Falcon platform to evaluate risks in real time and prevent complex malware, ransomware and other suspicious activities. 
The integration will be available for joint customers using Box Shield and any Falcon platform offering that includes endpoint protection. For small businesses, this includes CrowdStrike Falcon® Go, an affordable, next-gen antivirus solution designed to protect small business, and CrowdStrike Falcon® Pro, a similar offering that includes built-in threat intelligence from CrowdStrike. 
Visit CrowdStrike's virtual booth at BoxWorks for a limited-time offer on Falcon Go and Falcon Pro!
Need of the Hour
During a time of heightened security risk, the need of the hour is to help businesses securely share, manage and collaborate on content from any device and across any application. And critically, for SMBs and other resource-strapped organizations, these security solutions can't hinder productivity or require complex and costly deployments. 
Through our partnership with Box, CrowdStrike continues to meet businesses where they are, providing frictionless security solutions that protect information inside and outside of the company perimeter without getting in the way of work. 
The new integration is expected to be available for Box and CrowdStrike customers at the end of the year. Specific pricing and packaging will be announced upon general availability. 
Additional Resources
Related Content