CrowdStrike Announces $200 Million Series E Financing Round with New and Existing Investors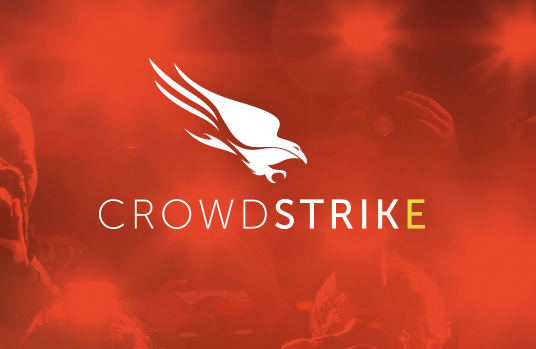 I am very pleased to announce CrowdStrike's Series E financing round of $200 million, led by General Atlantic, Accel, and IVP with participation from March Capital and CapitalG. After this round, the company's funding raised totals more than $480 million with CrowdStrike's valuation exceeding $3 billion dollars.
Since our founding in 2011, we've remained completely dedicated to our customers' security and success. In less than seven years, we took an initial idea and built a global leader with more than 1000 employees worldwide. We've established cloud-based endpoint protection and our CrowdStrike Falcon platform as industry standards. The company leverages unmatched threat telemetry and visibility into the global threat landscape – powered by industry-leading AI that processes over 100 billion security events a day to stop all attacks, including threats never seen before. CrowdStrike currently protects more than 20 percent of the Fortune 500 companies.
As the threat landscape becomes more global and dangerous – and lines blur between nation state and criminal adversaries – you can count on CrowdStrike to provide the highest levels of protection to our customers. We stand so strongly behind our breach protection capabilities that we established an EPP Complete warranty of up to $1 million if a breach occurs within a customer's protected environment.
Earlier this year, the company was positioned the highest in ability to execute and completeness of vision in the Visionary Quadrant of the 2018 Gartner Magic Quadrant for Endpoint Protection Platforms. And, we recently earned the lead spot in Gartner's Critical Capabilities for Endpoint Protection Platforms Report for the use case for most sophisticated, leaning forward organizations and scored in the top three vendors across all use cases.
Behind CrowdStrike's remarkable technology and business stands the most talented team in security in the world. We have always focused on hiring the best – no matter where they are – and have nurtured a unique CrowdStrike culture that values innovation, collaboration, and protecting our customers. Geographical borders, organizational boundaries, and time zones never hinder or slow CrowdStrike's detection, deterrence, and defeat of adversaries. From developing the most agile and productive endpoint agent to hunting down the stealthiest adversaries, I am moved everyday by the commitment, expertise, and creativity of the CrowdStrike team.
I am very proud of our accomplishments and recognition, and very excited about our bright future. We are building the business to support massive volume across the globe. This round of funding will accelerate the growth of our operations and the pace of our innovation and technology development. We deeply appreciate this strong vote of confidence in us by our investors and remain committed to building the strongest cybersecurity company on the planet.
As we move forward, our customers remain firmly at the center of everything we do at CrowdStrike. I want to close by thanking our customers for putting their trust in CrowdStrike.