CrowdStrike Falcon on GovCloud: Cloud-Delivered Endpoint Protection for the Public Sector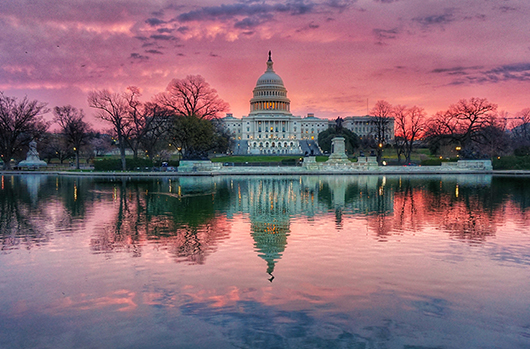 Participants at this year's AWS Public Sector Summit in Washington, D.C. are seeing a large-scale transformation taking place, as agencies and institutions accelerate their adoption of  cloud technologies and applications. CrowdStrike is proud to be at the forefront of this movement, with the introduction of CrowdStrike® Falcon® on GovCloud. This new offering delivers our Falcon Endpoint Protection Platform from AWS GovCloud. It is available today and has already achieved "FedRamp Ready" status and is on track to receive FedRamp Authorization in the very near future.
Cloud adoption is becoming easier as more solutions become FedRAMP authorized and Amazon's AWS GovCloud is a perfect example. It is an Amazon Web Services (AWS) Region specifically designed to meet the requirements imposed by FedRAMP and other U.S. regulatory standards. GovCloud is broadly trusted by U.S. government agencies at the federal, state and local levels, as well as contractors, educational institutions and other U.S. enterprises that run sensitive workloads in the cloud. With CrowdStrike Falcon on GovCloud, we make it simple for these organizations to replace their legacy antivirus solutions and upgrade to better endpoint protection.
CrowdStrike's and Amazon's participation in the Federal Risk and Authorization Management Program (FedRAMP) is a key component of supporting the public sector's move to the cloud. The Office of Management and Budget (OMB) developed FedRAMP to ensure that cloud adoption doesn't introduce unwanted risks or undue amounts of bureaucratic red tape. FedRAMP provides a standardized approach across the federal government for assessing security and continuous monitoring of cloud services. FedRAMP gives the U.S. public sector a standard framework for trust, that makes it simpler to adopt new cloud technologies.  GovCloud is a fantastic success story that came from this program and CrowdStrike is proud to partner with AWS to deliver new services for the public sector out of GovCloud.
With the introduction of CrowdStrike Falcon on GovCloud this week, CrowdStrike became the first and only company to deliver endpoint security from within a trusted and scalable cloud environment that operates in compliance with the strictest U.S. regulations. This is a very tangible manifestation of CrowdStrike's strong support for the missions of the civilian government, the DoD and the intelligence community to deliver advanced services in a cost-effective manner, while maintaining the highest level of protection for citizen data, trade secrets, intellectual property and other sensitive information.
There can be no doubt that the cloud is helping to transform governments by reducing IT complexity, driving down costs, enabling faster innovation and delivering mission-critical services to citizens, in real time and on-demand. CrowdStrike is proud to be at the forefront of this transformation.
It's no secret that on the whole, the government has lagged behind private enterprise when it comes to cloud adoption. Government organizations champion a different type of mission. They are not driven by profits or market share — their purpose and sole focus is on serving the public's interest. In that role, the public sector is continuously placed under heavy scrutiny by both regulators and citizens, creating a high degree of accountability and exposure. As a result, the public sector tends to be conservative by nature, which has made this segment of our community less agile in a very fast-moving technological world.
Much of this is changing in the United States, as the government begins to adopt the same technologies that have been tried, tested and proven by the largest banks, most reputable healthcare organizations and the most trusted global brands. This initiative began under the Obama administration with the "cloud first" policy first published in 2011 and continues with President Trump's Executive Order in May 2017, emphasizing shared services. The result has been a sustained focus for the U.S. public sector on delivering more services via the cloud. In a 2017 Gartner research note titled "Get Ready for the Inflection Point in U.S. Federal Government Cloud Adoption," the respected analyst firm stated, "Gartner estimates that U.S. federal spending on the cloud will more than double in the next four years."* We at CrowdStrike believe this is great news for citizens and taxpayers, as it improves the availability of services, provides better user experiences and creates opportunities to lower costs.
Learn more:
*Source: Gartner, "Get Ready for the Inflection Point in U.S. Federal Government Cloud Adoption," by Rick Holgate and Neville Cannon. Published: January 19, 2016. Refreshed June 9, 2017.