CrowdStrike Falcon® Pro for Mac Achieves 100% Mac Malware Protection, Wins Fifth AV-Comparatives Approved Mac Security Product Award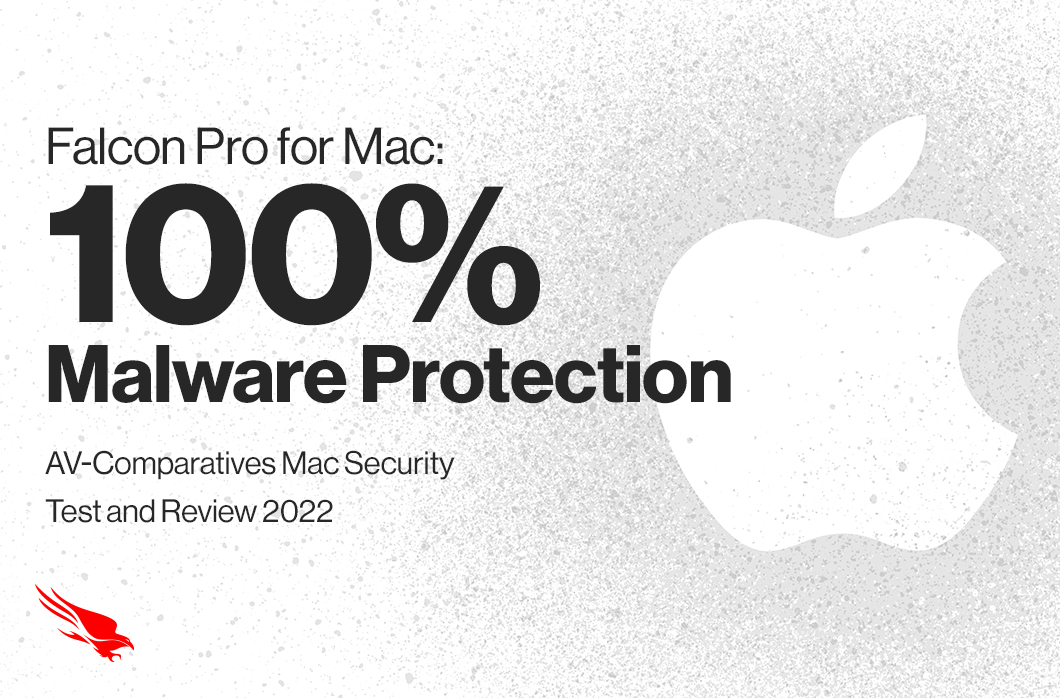 CrowdStrike Falcon® Pro for Mac achieved 100% Mac malware protection in the May 2022 AV-Comparatives Mac Security Test and Review 

CrowdStrike Falcon® Pro for Mac has now won five consecutive Approved Mac Security Product Awards from AV-Comparatives, one of the leading third-party independent organizations testing the efficacy of endpoint security solutions in protecting against malware

CrowdStrike Falcon® Pro for Mac uses cloud-based and on-sensor machine learning to proactively protect against threats
CrowdStrike believes that continuous testing and evaluation by third-party organizations is critical in helping customers make informed decisions about which security solution best fits their needs. This is why CrowdStrike continues to participate in more third-party testing than any other next-gen endpoint cybersecurity vendor.
We're proud to announce the results of the latest evaluation: CrowdStrike achieved the highest Mac malware protection score in the May 2022 AV-Comparatives Mac Security Test and Review, scoring 100% Mac malware protection with Falcon Pro for Mac. This marks the fifth consecutive time that CrowdStrike has won the Approved Security Product Award.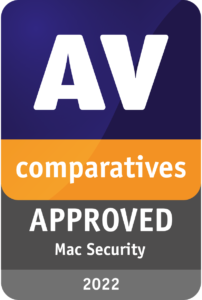 One of the leading third-party independent testing organizations, AV-Comparatives evaluated the efficacy of 10 endpoint security products in detecting 471 recent and representative malicious Mac samples collected during the first half of 2022. CrowdStrike Falcon® Pro for Mac once again stood out against the competition, demonstrating the proactive capability to accurately detect and block new and unknown threats by using the power of cloud-based and on-sensor machine learning.
AV-Comparatives Testing Methodology
The Malware Protection Test part of the Mac Security Test and Review 2022 from AV-Comparatives assesses the efficacy of endpoint security vendors in detecting and protecting against recent macOS malware and threats that reflect the current threat landscape.
AV-Comparatives requires a high endpoint protection rate to win certification during the evaluation, as third-party endpoint security solutions for macOS are not always present. Because potential exposure to Mac malware could have serious consequences, it's crucial that a security solution has high endpoint protection capabilities for the evaluation.
The Mac Security Test and Review 2022 also assessed endpoint detection capabilities for potentially unwanted applications (PUAs) for Mac, such as adware and bundled software that can disrupt system usability and performance. PUA testing also examined the ability to detect Windows malware on macOS, for while Windows malware is benign on macOS it may use Mac systems to reach Windows machines. The test involved 773 prevalent macOS PUA samples and 1,000 prevalent Windows malware samples.
How Falcon Pro for Mac Performed During Testing 
Falcon Pro for Mac uses a layered approach to protect endpoints from new and unknown malware and threats by employing both on-sensor and in-the-cloud machine learning capabilities coupled with behavior-based malware detection. 
Throughout the Malware Protection Test, the CrowdStrike Falcon®® sensor achieved 100% protection against all Mac malware samples, with zero misses on detecting macOS malware and threats that reflect the current threat landscape. Falcon Pro for Mac demonstrated excellent capability in instantly protecting endpoints from new and unknown malware as soon as it touched the system. 
While PUAs are not malicious per se, and Windows malware doesn't execute on macOS — it's completely inert — Falcon Pro for Mac detected 98% of Mac PUAs and 84% of Windows PUAs on macOS.
Fifth AV-Comparatives Approved Mac Security Product Award 
CrowdStrike remains committed to participating in independent tests from leading third-party organizations. The recent AV-Comparatives Approved Mac Security Product Award demonstrates our consistent excellent performance in protecting endpoints from macOS malware and threats and our ability to achieve public testing parity in protecting from both Windows and Mac malware and threats.
Winning the fifth consecutive Mac Security Product award from AV-Comparatives highlights the power of the Falcon platform in delivering machine learning-powered and layered endpoint security to drive continued leadership in protecting macOS systems.
Additional Resources
Related Content