Drex DeFord on Innovative Technology Meeting the Healthcare Industry's Needs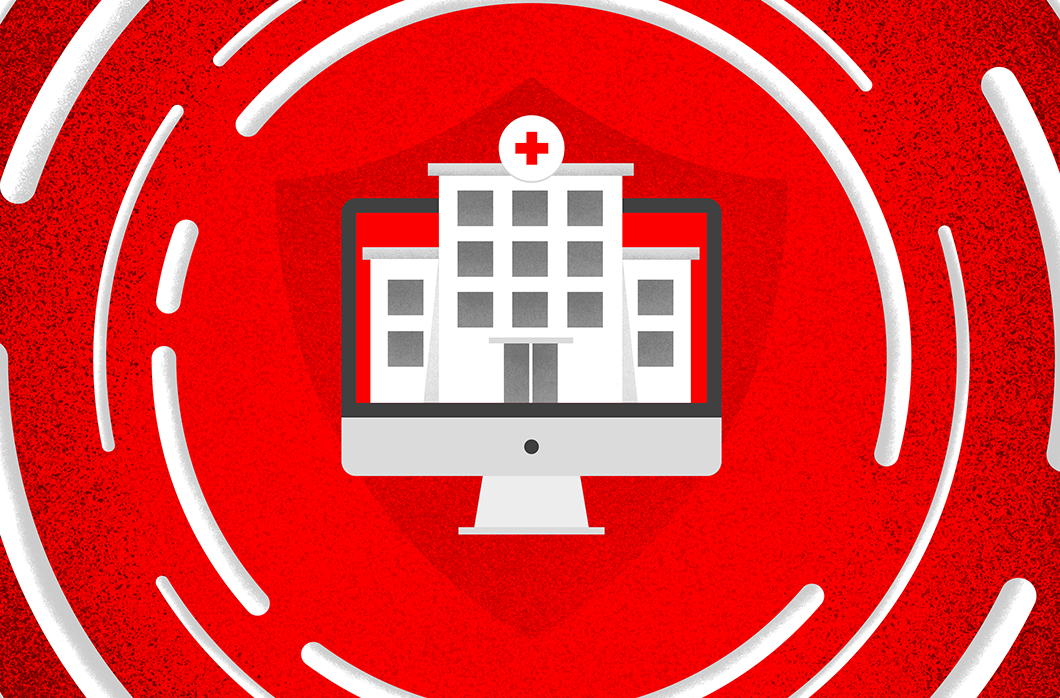 Do you know that CrowdStrike is hiring a team of executives to partner with healthcare; federal, state and local government; and education organizations to strengthen their security? Hear why they're joining forces — in this blog, Tina Thorstenson, Senior Director, Public Sector Industry Business Solution and Strategy, interviews Drex DeFord, Senior Director, Healthcare Industry Business Solution and Strategy. He shares what drew him to CrowdStrike, how things have changed recently in the tech industry and how he envisions the future.
Q. What was the hardest thing about being a CIO? 
The hardest thing is also the thing that makes it one of the best jobs in healthcare: the breadth and depth of the position.
Healthcare CIOs aren't pure technologists. They're deeply involved in clinical and business workflow, understanding the roles and responsibilities of the people involved in those processes, the ways that all that work is facilitated by technology, and how it connects to mission goals and outcomes.
Add to that the amount of coordination needed to carefully transfer sensitive and highly regulated clinical and business data to and from other healthcare partners, as part of care coordination — and it makes for a very complex operating environment.
Given the current pace of digital innovation and transformation, healthcare organizations need to evolve quickly and be able to secure themselves in a rapidly changing environment. 
It's exciting, dynamic and stressful!
Q. How is the industry changing to support technology executives today?
We now see many healthcare organizations making significant transition from needing to "own it all" (from a technology perspective) to partnership models that better allow them to access the best people, process and technology — models that give them greater ability to scale and to support clinical and business digital innovation. Through these partnerships, they're also able to gain access to a rich pool of talented, experienced resources that they would have a difficult time hiring, training and retaining on their own. 
Taking this path has allowed healthcare organizations to focus on core competencies more effectively.
Q. Of all of the things you could do at this stage of your career, why did you join CrowdStrike?
I've been a CIO at three leading healthcare organizations: Scripps Health, Seattle Children's and Steward Healthcare. Four if you count multiple CIO roles in the U.S. Air Force. Over the past few years, I've been an independent consultant, working with vendors, startups, investment firms and healthcare systems. In all of those roles, there was a common thread: cybersecurity.
Over the past few years, the healthcare industry has been inundated with cybersecurity concerns. I'm as frustrated as anybody. I can't tell you how many "free credit report monitoring" letters I've received. 
At the same time, the industry has started down a revolutionary path of digital health innovation. While the COVID-19 pandemic accelerated digital health transformation, it also revealed the massive risk to that transformation posed by weak cybersecurity practices.
As an independent consultant, one of my clients was CrowdStrike, and I was blown away by the incredible capabilities of the CrowdStrike Falcon® offering: the ease of deployment and the "community immunity" aspect. It feels almost custom-built for healthcare, helping us leapfrog the chronic challenges that some organizations have with infrastructure under-investment, "shadow IT," and complex application and network environments. 
Modules such as Falcon Complete™ managed detection and response (MDR) immediately protect healthcare organizations with all of those challenges, without having to wait until all of those underlying problems are resolved. And it just works — no reboots, no blue screens — and it relieves a huge amount of stress for already overworked IT and security shops, allowing them to focus their energy on building great programs to support uptime and digital health innovation.
Q. Reflecting on your first 30 days, what's surprised or energized you most about this new role?
The thing I enjoy most is having real teammates who have your back. At CrowdStrike, I have those kinds of teammates by the truckload: brilliant threat intel specialists, incredible engineers and product specialists, thought leaders across multiple industries, and terrific sales professionals who know and understand healthcare and the urgency to stop breaches. It's a team custom-made to protect patients and families, clinicians and business operations, and research institutions.
Q. As we look ahead, how do you think technology teams can best take advantage of the innovative solutions that are coming into the market?
First things first: Be open to new ideas and new concepts. If I've learned anything over the past 30 years, it's that our personal experiences drive us to formulate beliefs that we can become overly reliant upon. As Stephen Hawking said, "Intelligence is the ability to adapt to change" — so embrace constant learning. Embrace change. Build it into your culture.
Additional Resources
Learn what drew Tina to CrowdStrike and how she is disrupting a male dominated field in this

blog

.

Learn how CrowdStrike can protect your healthcare system from cyberattacks at our

healthcare cybersecurity website

.

Related Content