Coming Soon to Las Vegas: Fal.Con 2022 Event Highlights and Special Guests
Speakers including Principal Deputy National Cyber Director Kemba Walden and Mandiant CEO Kevin Mandia, informative talks and interactive sessions are among the highlights of CrowdStrike's highly anticipated annual security conference, Sept. 19-21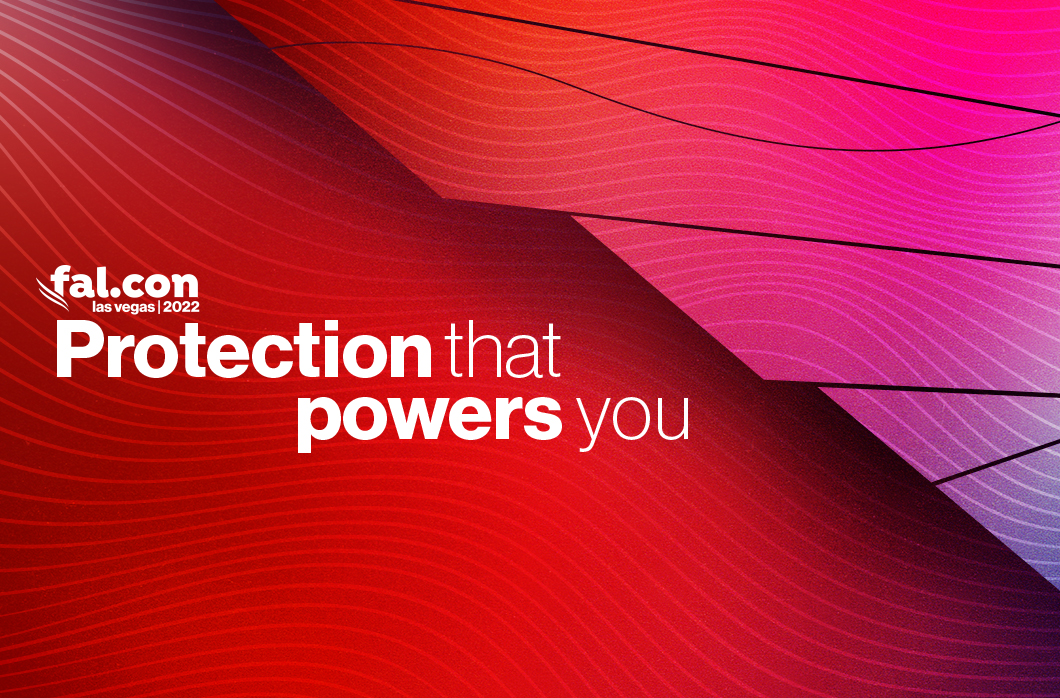 The countdown continues! As Fal.Con 2022 quickly approaches, we're excited to share more information about the security industry visionaries and notable talks on the agenda for the sixth annual CrowdStrike conference for customers and cybersecurity professionals. 
IT and security practitioners must stay a step ahead of adversaries who are constantly evolving their tactics, techniques and procedures to breach organizations. Fal.Con is where they come together to attend cutting-edge keynotes and deep-dive talks, learn new skills in hands-on workshops, build connections with peers across the cybersecurity community, and understand the trends and solutions they need to know to strengthen their organization's security posture. 
Fal.Con 2022 will take place Sept. 19-21 at the Aria Resort & Casino. If you haven't yet snagged your spot, you can register for the event here.
Who's Coming to Fal.Con 2022
On Tuesday, Sept. 20 and Wednesday, Sept. 21, CrowdStrike's executive team will take the Fal.Con stage to deliver keynotes and discuss the future of security innovation strengthening protection across endpoints, cloud workloads, identities and data — all critical areas for securing the modern enterprise. Special guests will join to discuss topics including leadership, cybersecurity, and why security requires cooperation and partnership between the public and private sectors. 
Our esteemed guest speakers include: 
Kemba Walden:

The first Principal Deputy National Cyber Director for the White House will join Shawn Henry, President of CrowdStrike Services and CrowdStrike CSO, to dive into a range of topics; namely, how the security industry can work with the government to protect organizations from evolving threats.

Kevin Mandia:

Mandiant Director and CEO Kevin Mandia will join CrowdStrike co-founder and CEO George Kurtz for a fireside chat to discuss how they're working together to solve today's biggest security challenges.

 
Reshma Saujani:

Founder of Girls Who Code and Marshall Plan for Moms Reshma Saujani, who started the educational nonprofit that aims to encourage young women's participation in computer science, will talk about closing technology's gender gap and join CrowdStrike Chief Product and Engineering Officer Amol Kulkarni for a Q&A session.
We can't wait to hear from the speakers in this year's lineup. But that's not all — attendees will have the opportunity to create their own conference schedule and attend a variety of informative learning sessions, keynotes, panels, trainings and interactive workshops.   
Session Spotlight: What's on the Agenda
The Fal.Con 2022 agenda is packed with more than 100 sessions organized into eight tracks, each of which corresponds to a topic that is essential to the future of cybersecurity. Session tracks include Cloud, Endpoint, Security Services, Threat Intelligence, Log Management and Observability, Zero Trust, Identity Protection and Security Architecture. 
Below are a few of the incredible sessions we have lined up — start building your agenda now! 
Cloud-Native Application Platform (CNAPP): Bridging the Gap for DevSecOps:

As businesses move applications, workloads and data to the cloud, it's critical they rethink how to protect those resources. Unfortunately, many rush to adopt cloud workload protection without considering the bigger picture of how cloud security controls work together across all layers of the technology stack. As a result, they end up with security controls working in silos, leading to poor visibility and security gaps. This session will discuss a security convergence journey that will affect all aspects of the business.

Defeating Fileless Attacks with Memory Scanning: The Latest Threat Research and Protection Innovations:

In 2021, 62% of cyberattacks were malware-free. These fileless threats can be carried out entirely in memory, creating a blind spot for

threat actors

to exploit. CrowdStrike experts will explore the latest fileless attack trends and how to defeat them with new innovations across the CrowdStrike Falcon®® platform.
Evolving Threats in the Cloud and What They Mean:

As organizations move data and infrastructure to the cloud, they open themselves up to new security threats — often without realizing it. This session aims to not only highlight threats in the cloud based on real adversary tactics and attacks, but also provide meaningful ways to address risks.

Sharpening the Saw: Endpoint + Identity, Better Together:

This talk will showcase why identity is the new frontline of cyber, how malware is increasingly targeting identities, and how sometimes attackers don't start early in the attack kill chain but rather with lateral movement and compromised credentials. Experts will demonstrate how to reduce time to detect threats with identity, and how to contain the user and endpoint with an endpoint protection platform (EPP) and identity protection (IDP).

The Russia-Ukraine Conflict: Insights into the Conflict and CrowdStrike's Response:

This presentation will provide an overview of CrowdStrike's response to the Russia-Ukraine conflict, a detailed summary of targeting trends throughout the conflict and CrowdStrike's rapid response to our customers' dynamic intelligence requirements during this time. CrowdStrike Intelligence delivered relevant and timely analysis for our customers across a broad range of sectors and geographies.

This talk will also provide a current and retrospective analysis of the conflict.
More Fal.Con 2022 Event Highlights
In addition to keynotes and learning sessions, Fal.Con 2022 attendees can look forward to CrowdStrike University trainings, during which they can gain new skills and learn to become a CrowdStrike certified professional. We'll also hold the 2022 Partner Summit, during which executives will provide updates on the partner business and give partnerships an early look at what their partnership will look like in the future. More than 50 CrowdStrike partners exhibiting at Fal.Con 2022 will share their tools and technologies that can enhance your security offerings.
Attendees will also have the chance to explore the Falcon platform with Falcon Encounter, which gives them live access to the Falcon user interface so they can navigate the product and learn more about CrowdStrike's cloud-delivered solution. There's no previous product knowledge required — and an encounter to satisfy everyone's interest and skill level! 
And of course, we can't forget Fal.Con Fest — an exciting event on Sept. 20 to celebrate CrowdStrike customers and their accomplishments with a memorable celebration that includes music, games, food and drinks. 
Register now to join the excitement and be part of Fal.Con 2022!
Additional Resources
Related Content