Building Culture Without the Office: Five Best Practices for Creating a Positive and Engaging Culture in the COVID Era and Beyond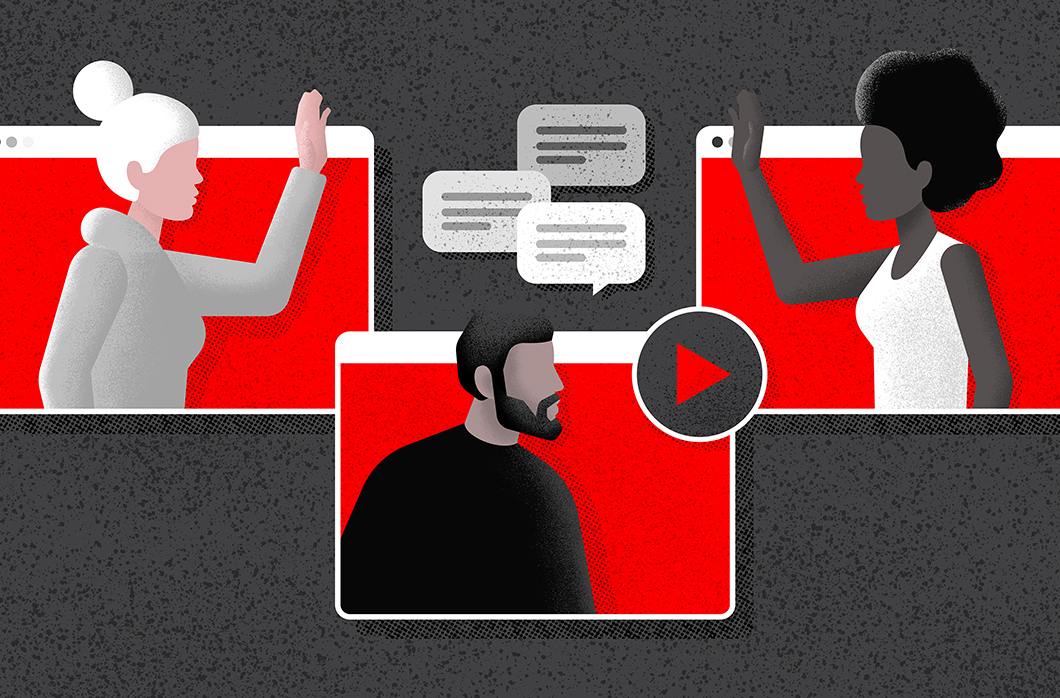 As COVID-19 continues to accelerate the shift to home-based work, creating and maintaining a positive and engaging culture outside of the office is a timely issue facing many companies. In fact, research from Gartner shows that nearly half (48%) of employees will work remotely at least part time following COVID, compared to just 30% before the pandemic. 
This shift has required organizations to redesign many of the systems and processes that people use to communicate, collaborate, share and celebrate in a traditional office setting. At the same time, this situation also presents an opportunity for organizations to recommit to their culture, strengthening and deepening the ways in which the company can create an even stronger sense of community and belonging no matter where employees happen to be working.   
As a remote-first organization with a mission to improve the security and safety of business infrastructure around the world, culture has always been a critical consideration for CrowdStrike. From the company's inception, we recognized that creating high-functioning, effective teams would require careful planning and system design to not only establish the culture but help it grow and evolve organically. Here we share our five best practices for building a positive, engaging and effective remote-first culture.
1. Communicate your culture.
Culture isn't something that employees should read about — it's something they need to feel. At CrowdStrike, our culture is active, meaning that our employees aren't mere recipients of corporate messaging, but true ambassadors of our mission to make the digital world a safer place to live and work. A key part of our culture is autonomy, giving people the time, space and freedom to do their job as they see fit — and offer suggestions for improvements or enhancements along the way. As a result of this approach, some of our company's biggest projects have been initiated by employees and powered by their understanding that our culture welcomes free thinking, personal initiative and ownership.
2. Make employees the star.
It is so important to give employees a platform from which they can share their perspectives and stories, connect with others and see how their views connect with the core values of the organization by creating spaces for people to have a 1:1 connection. This must be done intentionally, enabling a shared sense of culture through communication, learning opportunities, common experiences and, above all, a deep respect for one another.
We offer all kinds of ways for our people to connect with and empower one another. For example, our Employee Resource Groups (ERGs) unite many segments of our workforce, including women, veterans, LGBTQ+ people and people of color, giving them venues for open and honest conversations and the opportunity to learn from one another. We also have groups based on interest, like sustainability, 3-D printing or pizza making. It is through these interactions and activities that we help our people get to know one another on a deeper, emotional level and drive home the idea that our organization is made up of so many talented, interesting and unique people — all of whom have something to contribute to our mission and our culture.
3. Video, video, video.
The running joke from COVID was that no one had put on pants (trousers for my friends overseas) in months — making video conferencing an optional part of meeting attendance. Not here. We recognize the richness of video and its ability to add much more personality, depth and context to conversations. If you want to help your remote team get to know one another, encourage them to use video — and also pants.
4. Lead the way for social engagements.
In an office, many people naturally come together for lunches, happy hours or after-hour events. For a remote workforce, the organization needs to take more initiative, creating these opportunities and encouraging people to attend. It can be hard to know what, when and where people prefer to meet, so do quick polls or surveys to find out what kind of events are most appealing and when they should be hosted. Remember that even the most enjoyable activities can get stale. Brainstorm new and fun ways to stay connected and build relationships over time. 
5. Schedule innovation.
A lot of great ideas come from water cooler chats or after-meeting conversations. When the meeting ends with the push of a button, you sometimes miss that opportunity to connect. At CrowdStrike, innovation is essential to our business model, so we encourage every employee to constantly think of ways to improve, expand and enhance our products and services. To make sure ideas come to life, we also host "Think Week," an annual event that brings together employees from around the world to work across teams to focus on projects and ideas that fall outside the scope of their everyday job responsibilities. 
COVID-19 has undoubtedly changed the nature of work over the past nine months — and we are likely to continue to feel its effects in the coming years. While a remote-based workforce may be a sudden change for some companies, it can also offer organizations a way to diversify and expand their talent pool and even reduce some operating expenses, such as real estate and travel. Beyond that, we think that this shift provides a perfect opportunity to advance and strengthen the company culture in a way that inspires, supports and empowers all employees, wherever they may be.  
Additional Resources