EMEA Recruitment Partner Amy Bird on What She Looks For in a Candidate and How Diversity Drives Innovation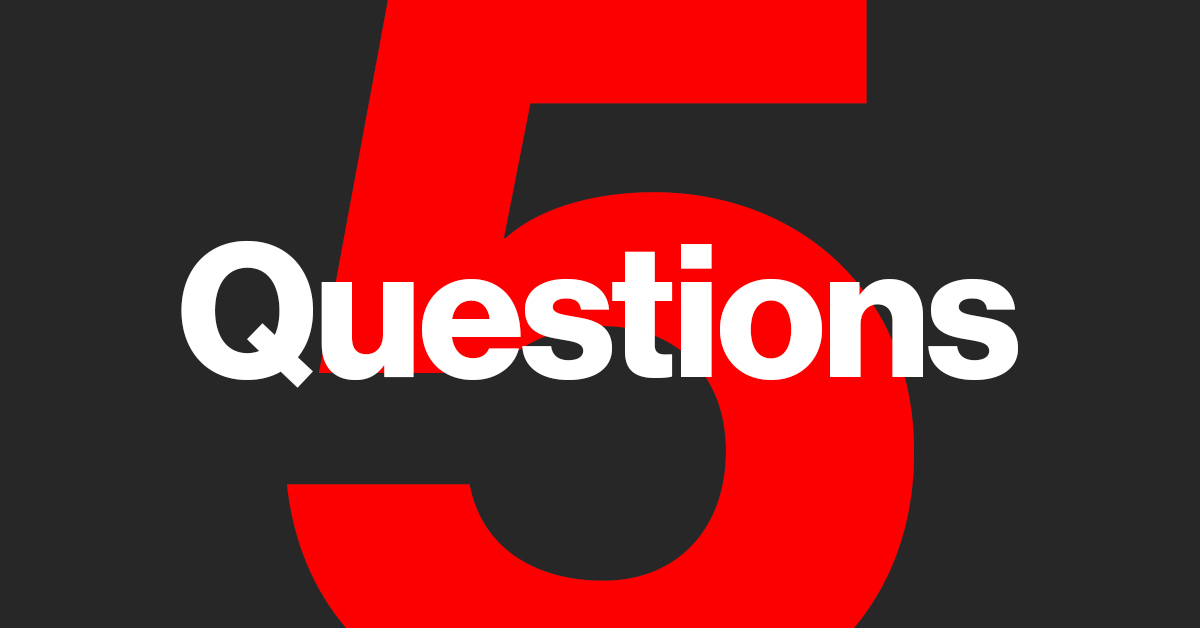 If you're interested in starting a career in cybersecurity, then this is a can't-miss 5 Questions. Here we sit down with EMEA Recruitment Partner Amy Bird to talk about what she looks for in a candidate, her best tips for interview prep and how what makes you different from other applicants just might be your biggest strength.
Q. Tell me about what brought you to CrowdStrike and what you do here.
I've always worked in cybersecurity, so I was familiar with CrowdStrike. When I was approached about this role, I wasn't actually looking for an opportunity, but I had heard so many great things about CrowdStrike — about the company, the technology, the disruption and the culture — that I was intrigued. During the interview process, everyone was so enthusiastic and represented the company so well that it made me really excited to take on a new challenge. 
My role is something of a hybrid. As a recruitment partner, I manage industry hiring as well as building out the internship program in Europe. Day to day, I could be working on experienced hiring, or speaking to managers and candidates about upcoming opportunities. On the internship side, I might be connecting with universities, recruiting applicants or planning events. 
Q. What do you look for in a candidate?
It's really important for people to be passionate and enthusiastic about the opportunity. We look for people who are open to learning new things and who can work in a variety of learning environments. 
When you work in a technical field like cybersecurity, there are a lot of things that you can teach people, but it's equally important for them to be passionate about learning. We want the person who will go the extra mile and maybe leave an interview and think, "Wow, I want to find out more about this. I need to research this." People with that passion and curiosity tend to do really well here.
Q. What advice do you give candidates?
My biggest piece of advice is to always do your research — about the company, about the industry, about the person you're meeting with. Preparation is so critical, even for really established candidates.  
Taking the time to do your research is especially important for entry-level hires because when you leave university, you could do absolutely anything. The world is yours! But it's up to you to figure out the industry you want to get into and why you want to be there. Within each industry, there are still so many options. So in addition to that sector, think about what specific roles are you drawn to? Based on your skills and traits, what might you enjoy? 
Q. What do you like about working at CrowdStrike?
First of all, the culture is incredible. I had high expectations when I joined CrowdStrike, and I think it's even better than I thought it would be. It's a company where you can always be honest with your manager. You're empowered to try new things and get involved in areas that are interesting to you. 
Another aspect that I really enjoy is that it's a really fast-growing company. There are lots of different things happening, and you get to be part of building it out. I like being part of the successes of the company, like launching the internship program in Europe. 
Finally, one other thing that's new to me that I've really enjoyed is the remote work opportunity. Despite the pandemic, we never really missed a beat because our company is set up to work virtually. There were certainly challenges for people, especially working parents, but the company tried to help us all work through it. We were able to continue the internship program and provide a great experience for our applicants, which made me really happy and proud.
Q. What can you tell candidates about CrowdStrike's commitment to diversity, equity and inclusion?
As a company, I think we really value diversity of perspectives, even if there's always more we can do in that area. We have many employee resource groups available to our people to help create a positive and supportive work environment for everyone, no matter your background. 
Personally, I think diversity is so important to a company like CrowdStrike because it helps us innovate. It helps us think more creatively. Different people approach problems in a different way, and that can lead to a breakthrough. 
For example, I was diagnosed with dyslexia and dyspraxia when I was about 16. At the time it was awful, because it was the first time someone pointed out that I was struggling. It was at that point that I decided I just have to give everything my best. That was my mentality from that point on. I might have to give more to get the same result, but it's still possible. 
Thinking about my career today, I don't think my diagnosis holds me back. I may have to be more diligent and I may take a bit more time to do certain tasks, but that's not a limitation. To me it's just a different way of working. I think it brings an element of creativity to my work too. I look at things differently. I have a different idea about how you can do something. That difference could turn out to be an asset to my team and the organization. 
What strengths would you bring to CrowdStrike? Browse our job listings today.

Related Content