Falcon OverWatch Director Nick Lowe on Learning From the Highest-caliber Talent in the Security Industry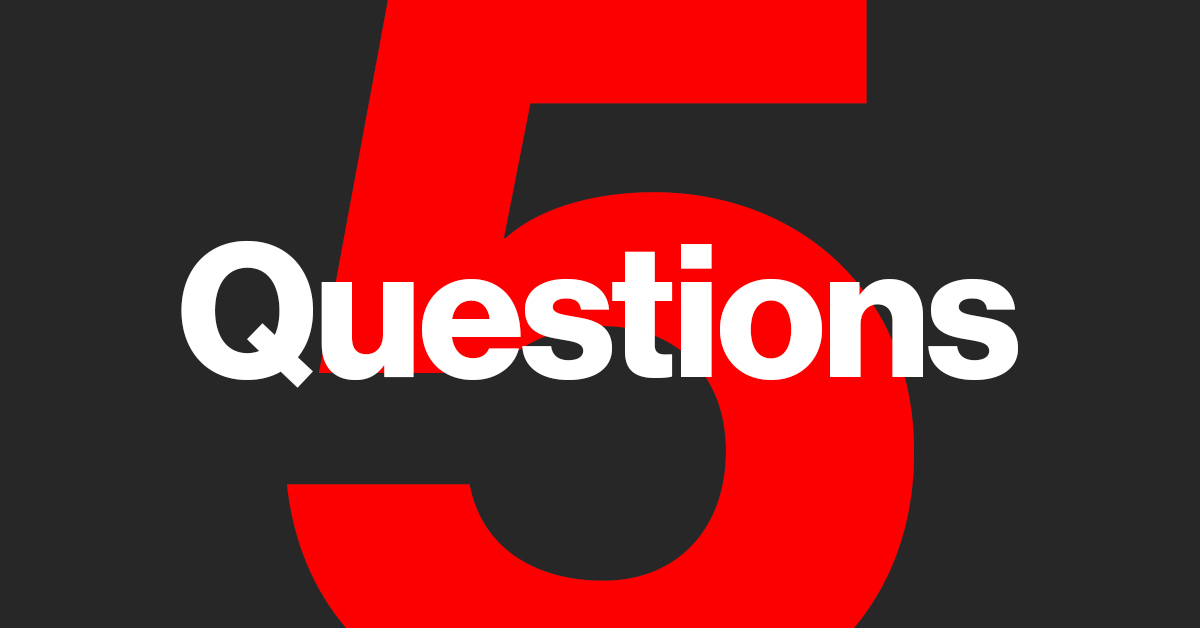 What do you get when you combine the most advanced technology with some of the brightest minds in the security industry? The CrowdStrike Falcon OverWatch™ team. 
Here to talk about his journey to CrowdStrike and his role as Director of Falcon OverWatch is Nick Lowe.
Q. Tell me a little bit about what brought you to CrowdStrike.
CrowdStrike had been on my radar for a number of years because one of my mentors had taken a position with the company. I realized that CrowdStrike must be doing something amazing to attract that level of talent, so that's what got my attention initially. 
When the opportunity to interview first came up, I didn't know what to expect. But it ended up being one of the most incredible conversations that I've had with someone in the security space. They have this unwavering focus on the mission, and they genuinely see what we do here, both at CrowdStrike and within OverWatch as a calling. I left that conversation thinking, "I need to work with this person. I need to be able to work at this company." It took about six months or so after that for the right role to become available, but the moment it did, I jumped at it. 
When I announced to my former manager that I intended to leave for this new role, he asked, "But don't you want to be the smartest guy in the room?" Because I was working for a smaller company and I was the head of security. And I said, "Absolutely not." 
I'm not done in my career, I'm just getting started. And the only way that you grow as an individual is to be surrounded by people that are a lot smarter than you. That's what I saw at CrowdStrike: the caliber of people here is going to push me to be my best.
Q. Tell me about the OverWatch team. What does the team do, and why is its mission so important?
One of the things that makes OverWatch so unique is that we are laser-focused on threat hunting. Our sole mission is to protect customers by disrupting adversary activity before it becomes a breach. 
Our tooling and technology is unmatched, but really our people set us apart. For this team, we don't hire just any regular security analyst and sit them down in front of the tool and call them a threat hunter. It's more strategic than that. We handpick every single person that comes in — strictly quality over quantity. Everyone is the highest caliber in the industry. 
There's a reason that people want to work here — there's a reason that OverWatch carries such prestige. It's because we have the best people using the best technology.
Q. What do you look for in a new hire?
The main thing I look for when I'm interviewing people, beyond the cornerstone technical capabilities needed for a particular role, is an endless supply of curiosity. The people who succeed here are the ones who always want to know why. They're incredibly curious, very analytical in their thinking, genuinely passionate about cybersecurity, and they bring a deep understanding of adversary tradecraft and TTPs. 
It's a necessary quality because in cyber the situation is not black or white. A lot of times you need to look outside the guardrails. So if you have creativity, if you're a critical thinker, if you have genuine passion for cybersecurity and a curious mind, then it may be a good fit for you.
Q. What's your management style?
I don't subscribe to the traditional boss-employee dynamic. It's not about top-down tasking or directives. What I strive for and what has always been very evident from the moment that I started here is that we follow the "one team, one fight" principle. I lead my teams with the mindset that we will either succeed or fail as a group. 
Working as one unit with a common goal is incredibly important when you have several teams spread across different geographies. Communication is key. Transparency is key. Trust is key. It's my job to instill all of those qualities in the team and get the job done. 
As manager, I need to enable and empower every one of my reports to be at their best. That means giving them the opportunities to excel, creating those opportunities, helping them become high performers, be autonomous, understand the mission and the role that they are playing for our company and our clients. What we do at CrowdStrike is truly critical. If people don't understand where they fit, or they're not aligned to the mission of the team, that's not going to deliver the results we expect of ourselves or that we promise to our customers.
Q. What's the most rewarding aspect of your job?
There are two really rewarding aspects of my job: helping to protect and educate customers and the wider security community, and helping my team to evolve and grow. 
As far as the first part goes, I love that my job is focused on helping our customers to better understand the nature of the threats they face every day, and ultimately to win the fight against the adversary. I am proud to share the knowledge that I've been lucky enough to build up in my 16 years or so in the industry. Being able to educate and share that knowledge for me is extremely rewarding and is a fundamental part of being a security professional today. 
As for managing a team, it's an absolute privilege to be able to lead the folks that I do. I truly enjoy watching them evolve as security professionals — to watch people come into the company at various stages of their security career and grow their experience, their understanding, their confidence and their capabilities. I love watching people get promoted through the ranks. Seeing people advance, seeing people love what they do — that is incredibly rewarding as a manager. 
Want to learn from the highest-caliber talent in the industry? Browse our job listings today.

Related Content