Product Manager Rekha Das on Experiencing Amazing Growth and Tangible Impact Every Single Day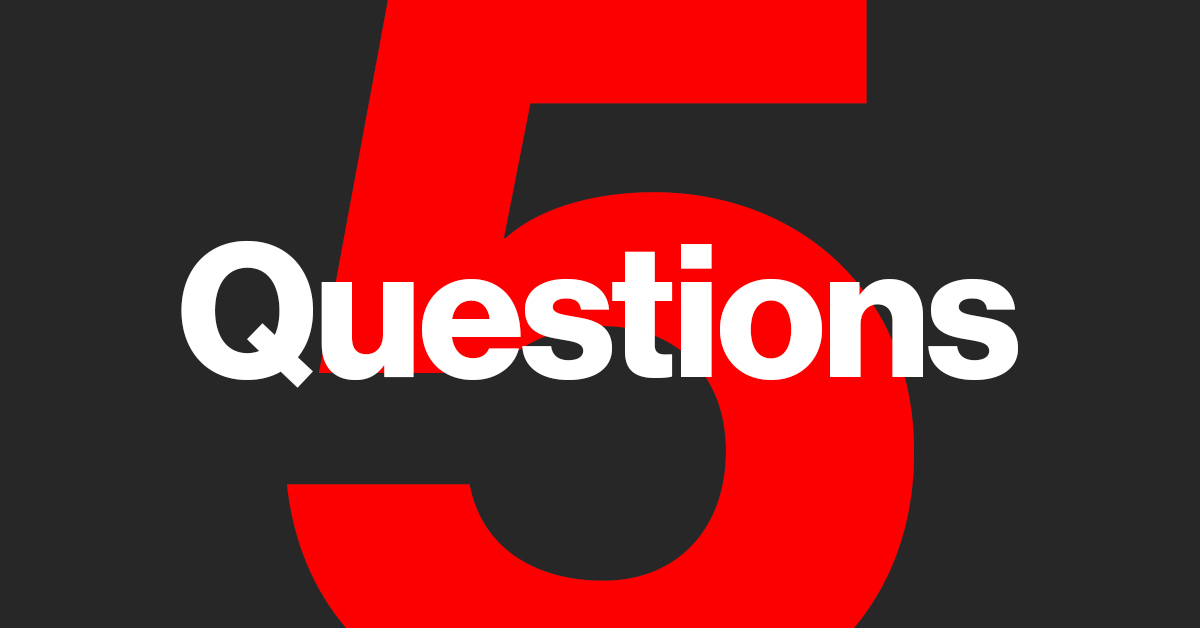 In our 5 Questions series, we've profiled people from many walks of life — retired military professionals, bar-certified law students, even a professional ballerina — proving that people need not have a background in cybersecurity to join our team of engineers and technologists. 
Perhaps no one better illustrates this point than Rekha Das, a self-proclaimed "jack of all trades" who brought her past experience as an entrepreneur, web developer and software engineer to her position as CrowdStrike Product Manager. Here Rekha discusses her robust career journey, how she landed at CrowdStrike, the opportunities to make an impact that keep her engaged, and why she's focused on bringing new perspectives to the table.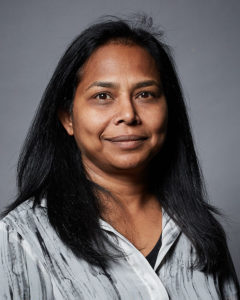 Q. Everyone seems to have an interesting journey to CrowdStrike, and that is certainly true for you. Tell us more about your career and what you do here.
I did a lot of different things before joining CrowdStrike: I started in software engineering, went into web development, business analysis, etc., before I started my own company. After my company folded, product management was the next natural thing for me to pursue.
I started my own company because I wanted to do something that I was passionate about — fashion! I created an eCommerce website that followed a low-cost, good-taste, high-fashion trend. I did everything, from acquiring inventory, creating the website, and managing shipping, marketing, legal, and finance, to hiring and photographing models with our product. This breadth was required to make things happen. It was also stressful, and a lot of fun.

With my company, I learned to think beyond my domain. A result of this experience is that I now have an overarching vision of how companies work, and how different departments interact with each other, which is a very valuable and useful experience to have when working in product management.
Over the two years since I joined CrowdStrike, my role has grown to include support for a lot of different parts of the platform in addition to APIs. For example, I recently got to work on a detections platform, tagging capability and custom dashboards — all of which are different from the initial work I did when I joined.
Q. How has CrowdStrike supported that growth?
The thing that I like about CrowdStrike is that it's a fast-paced environment. People hit the ground running. As soon as you join, people trust that you are capable and you work on projects that matter to the company and the customers. There's this sense of trust and autonomy that you will be able to deliver. It's a confidence-builder.
Another wonderful aspect of CrowdStrike is people. The amount of support and mentorship that you get regularly is very empowering. The Women of CrowdStrike employee resource group runs a mentoring program for women and men that choose to opt in. I have been a mentor in the program for the last two sessions, and it has been very rewarding to not only build cross-team relationships but also do my part to help grow the next generation of leaders at CrowdStrike. 
Q. What is the most rewarding part of your job?
Being able to provide an excellent customer experience and seeing the direct impact we're making on a daily basis is something I really enjoy. CrowdStrike is a very customer-centric organization. I get to talk to customers frequently to get their feedback through a variety of channels like quarterly roadmap webinars, office hours and through our "ideas portal." All of these feedback streams allow us to learn what our customers need so everyone can be successful. 
I absolutely love it when I get on calls and hear positive feedback directly from the customers — at other companies, I have found it difficult to see the direct impact of the PM organization. That's not the case here.
Q. Changing gears somewhat — let's talk about working as a woman in cyber. Why do you think we need more women in the industry, and in leadership specifically?
Women bring a different point of view, a different perspective to the fold. If there is only one kind of person at the table, then you'll always get the same results. We have to remember that our customers are not one type of person, nor are hackers and adversaries. If you're trying to outsmart an adversary, it helps to be able to think like them. That's why you need more diversity across the board — women, BIPOC, LGBQT+. The more diverse minds we bring together, the stronger our products will be. 
Additionally, if there are no women leaders, women will not be represented during the decision-making process. The organization and industry can't progress until all people have the chance to not only contribute but also have the power of decision-making. 
Q. What do you like to do outside of work?
I am a big foodie, and I used to love to go to restaurants and try different cuisines before the pandemic started. When I could no longer go to restaurants, my foodie self got very sad.
So I took up a new hobby — learning to cook and bake. The backstory is that I was not taught to cook while I was growing up. After moving to the U.S., I mostly relied on restaurants. In fact, there was a year when I ordered in more than 200 times!
This past year has been a beautiful journey in learning many different dishes belonging to different cuisines. As a bonus, the next time my mom comes over, I can prove to her that I have become a good cook! 
Are you interested in joining a company that will give you room to grow? Browse our job listings to review open positions at CrowdStrike today.

Related Content