Going Green: Inspiration From Young Climate Change Activists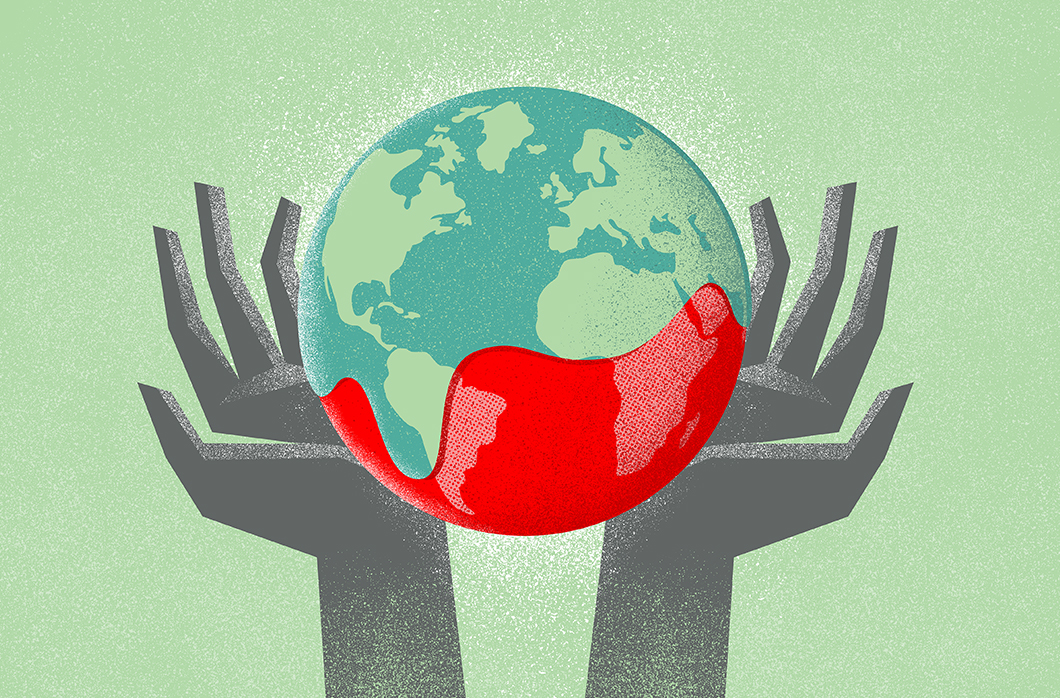 At CrowdStrike, the average member of our workforce is a couple of decades past the cutoff for Gen Z — but when it comes to climate change, CrowdStrike's Green Team is challenging people of all ages to think more like a teenager. 
Launched in late 2019, with executive sponsorship from CrowdStrike Chief Operating Officer Colin Black, the Green Team is an employee-led group that aims to educate, inspire and empower people to live more sustainably.
"Infusing sustainability into everyday life has always been a passion of mine, so when Colin put out the call to start an initiative around this issue, I knew I wanted to be involved," explains Senior Program Manager Stephanie Lin, who co-founded the Green Team. "Sustainability means different things to different people, and it can be a daunting concept. So part of our mission is to help make sustainability easier by giving people simple ideas to get started."
"It can be difficult to overhaul your life and change everything at once," says Katherine Sigblad, Account Manager and Stephanie's fellow Green Team co-founder. "Our goal is to encourage simple and tangible steps that individuals at CrowdStrike can easily make in their everyday lives to live more sustainably and minimize negative impact made on the Earth." 
In this post, Stephanie and Katherine walk us through five easy switches you can make to live a more sustainable life. 
1. Skip the straw.
Single-use plastics, such as straws, cutlery and disposable cups, are a blight on the environment. But in many cases, using these items isn't a conscious decision — it's just something we accept as consumers. 
Our Green Team challenges you to rethink when and how you use single-use plastic. When you go out to eat, skip the straws, lids and paper napkins if you can. If you have a reusable cup or bottle, ask to fill that instead of disposable cups and glasses. When consumers begin signaling that they're eager for change, many businesses (and restaurant guests) will follow suit.
2. Embrace the bulk.
Next time you're in the grocery store, take a minute to look inside your cart. Chances are the one commonality among all items on your list is — you guessed it — plastic! Almost everything we buy either comes out of a plastic container or goes into one at the checkout counter. 
One easy way to cut back on unnecessary packaging is to visit the bulk section of your local supermarket. That's where you can buy nearly any pantry staple, including olive oil. Tote them home in a paper bag, reusable container or cloth bag that you can bring from home, and you'll be going green in more ways than one.
3. Rethink your wardrobe. 
It's that time of year again: Spring cleaning! Out with the old, in with the new. But even if it feels great to thin out your closets and drawers, keep in mind that everything you toss has to go somewhere — and if you're discarding synthetic materials (think polyester and rayon), they'll be sitting in a landfill way longer than they were in your closet. 
This year, after dropping your bags of fashion fails at Goodwill, consider promising yourself to shop more sustainably in the future: Choose natural fabrics such as cotton, wool and silk that can be recycled; invest in wardrobe staples that will stand the test of time and trends; avoid "fast fashion" chains; "shop" your closet before hitting the mall.  
If you have kids, consider giving gently used clothes, seasonal gear or special-occasion items a second life by organizing a clothing swap. You'll save yourself a trip to the donation bin and maybe even score a few free or next-to-nothing items for next season! 
4. Offset your emissions.
As the world slowly recovers from COVID-19, many of us are eager to return to travel. However, Mother Earth may be decidedly less excited for all of the high-pollution traffic from jets and cruise ships. 
If you're going on a long-haul journey, consider traveling with a company that offers an easy way to offset emissions. If that's not an option, use a digital tool to calculate and offset the carbon footprint created by your trip.
In the coming weeks, CrowdStrike will be moving forward with an initiative to offset business travel emissions.
5. Turn down for what?
By now we all know: electricity = energy = emissions. So try to minimize the amount of energy you consume. Set thermostats lower in the winter, and turn off AC units on cooler days. Switch off lights when not in use. Run appliances, like dishwashers and washing machines, during off-peak hours. Take the stairs instead of the elevator. Basically, be mindful every time you turn something on — so that the Earth can keep on keeping on.
Got a tip for our Green Team? Share what you're doing to live more sustainably this Earth Day and every day.

Related Content