The future of modern cybersecurity
See how we are unifying security and observability to power secure productivity with groundbreaking innovations announced at the Fal.Con 2022 conference.
The future of cybersecurity, here today
New innovations across the CrowdStrike Falcon® platform help solve the most challenging problems for modern IT and security teams that powers and protects your business
Experience the future of cybersecurity with live keynotes from Fal.Con

Keynote: George Kurtz, President, CEO and Co-founder
Hear from CrowdStrike co-founder and CEO George Kurtz as we unleash the next wave of security innovation that unifies protection across endpoints, cloud workloads, identity and data.

Keynote: Michael Sentonas, Chief Technology Officer
Hear from Michael Sentonas, CTO of CrowdStrike, on how CrowdStrike is driving groundbreaking innovations in XDR and shaping the future of data protection for our customers.

Keynote: Amol Kulkarni, Chief Product & Engineering Officer
Hear from Amol Kulkarni, Chief Product Officer of CrowdStrike, about CrowdStrike's unparalleled year in innovation and how a proactive approach to security posture management can reduce organizational risk.
Disrupting endpoint security, again
The next frontier for detection and response
Built on the world's most dominant EDR, CrowdStrike Falcon® Insight XDR supercharges cross-domain detection, investigation, and response across your entire enterprise.
Faster, more accurate detections: Unify cross-domain signals across all key security domains and third-party vendors to find the most sophisticated attacks.
Stop breaches earlier to reduce impact: Truly unified investigations and integrated graph explorer root out stealthy adversaries faster with an unrivaled analyst experience.
Respond quicker and more intelligently: Harmonize and simplify response across the Falcon platform and tight integrations third-party products to shutdown attacks.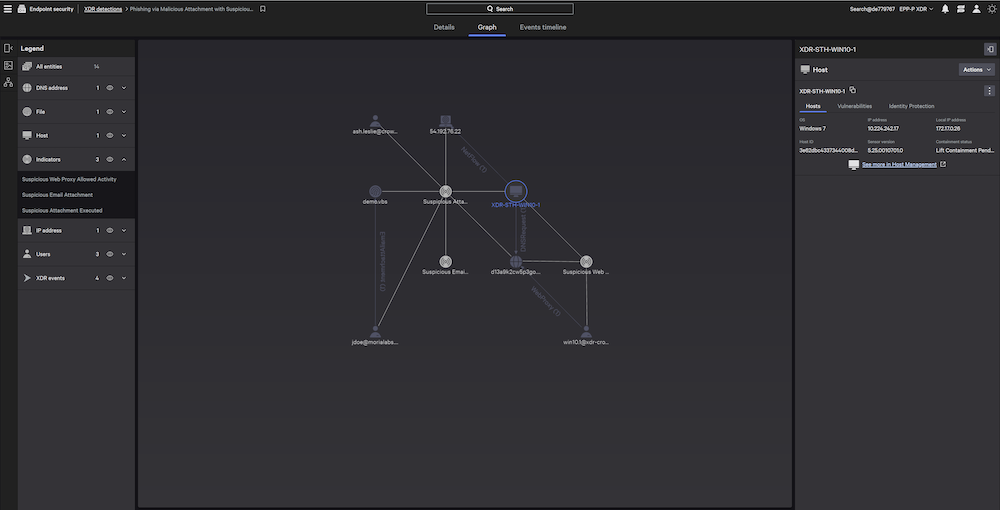 New integrations announced
Falcon Insight XDR extends visibility across all key security domains and leading third-party vendors with new integrations
Learn more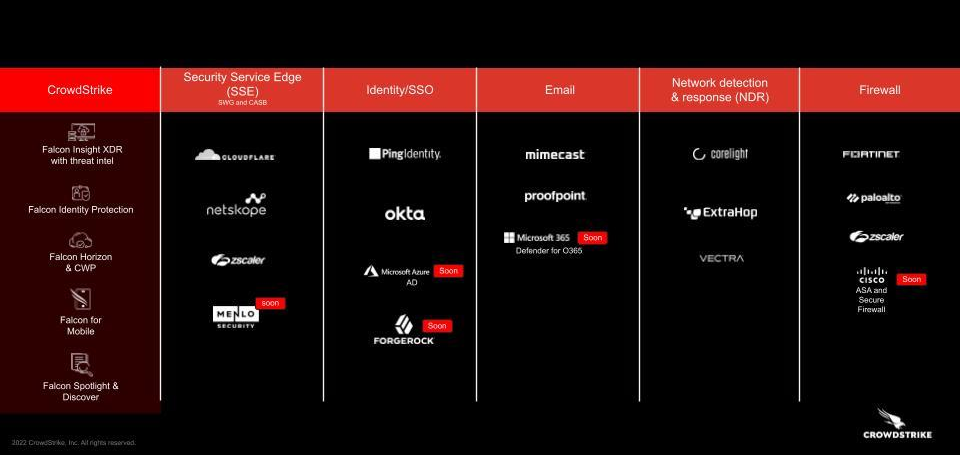 Refining observability
Get more context and insights from your data.
Falcon LogScale provides modern log management with streaming observability and affordable Unlimited Plans.
Powerful and intuitive insight: Streaming data is ingested and retained instantly for real-time visibility and insights.
Instant search: Index-free architecture works with any structured or unstructured data format for a blazing-fast response.
Lowest TCO at any scale: Save up to 70% on compute and storage costs compared to legacy platforms.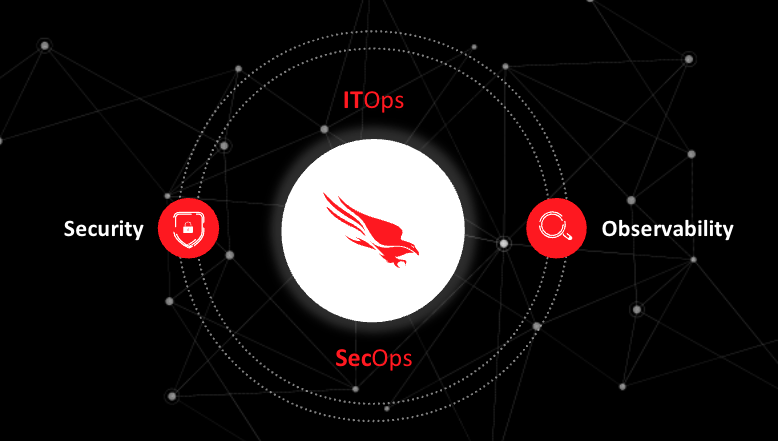 Eliminate risks from externally exposed assets
Extending the Falcon platform with our intent to acquire Reposify.
After a successful close, Reposify will provide advanced external attack surface management capabilities that proactively scans the internet for vulnerable and exposed assets to identify and eliminate risk before an adversary can exploit them.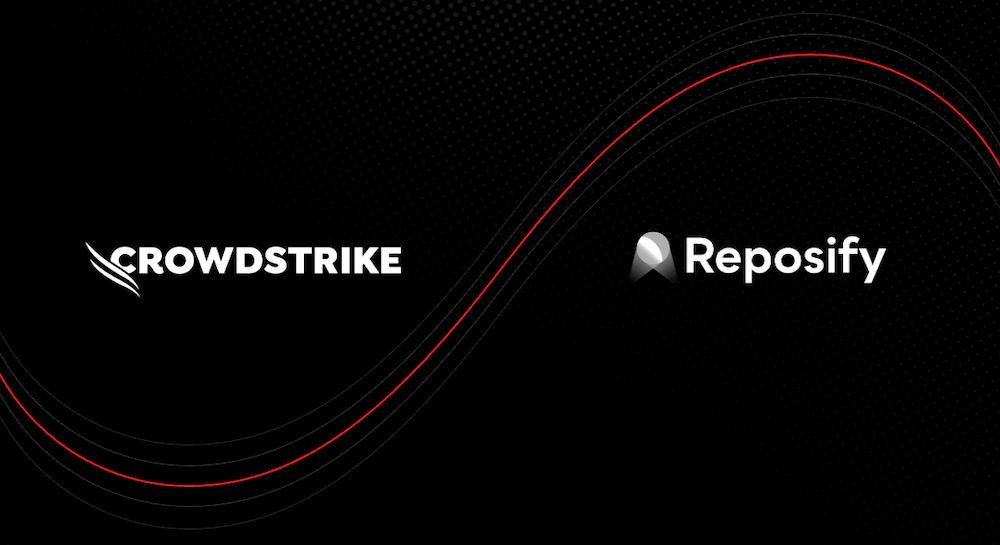 Breakthrough visibility and protection for IoT/OT environments
Eliminate risk from managed and unmanaged IoT/OT devices.
Eliminate blindspots: Uncover potential vulnerabilities with complete visibility into all connected devices on your network that's always up to date.
Proactively reduce risk: Pinpoint unsupported or unmanaged IoT/OT devices that could lead to a breach with continuous, real-time asset monitoring, powered by CrowdStrike Asset Graph.
Identity and shutdown anomalies: Mitigate potential risk with advanced behavior analytics across all IT, OT and IoT assets.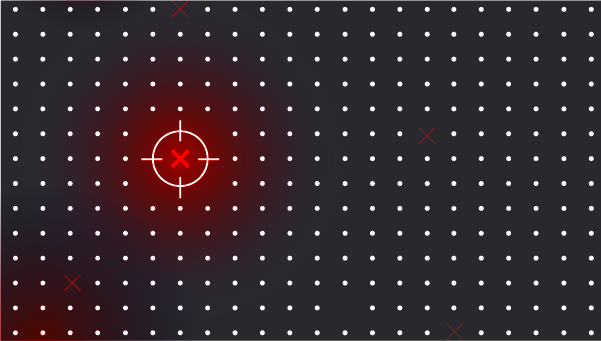 Jump into the full digital Fal.Con event
Fal.Con is where cybersecurity professionals strengthen their security posture and protect their organization in today's rapidly evolving threat landscape. Watch a selection of sessions from Fal.Con 2022 to learn how to identify the risks facing your organization and get inspired about the impact you have on your company's future.
View on-demand

CNAPP Innovations: New CIEM Abilities to Monitor, Discover and Secure Identities Across Multi-Cloud Environments Prevent identity-based threats resulting from improperly configured cloud entitlements across cloud service providers.

Falcon Fund Invests in Compliance Automation Pioneer, Vanta Vanta is a pioneer in compliance automation that restores trust in software businesses with an easy-to-use set of tools to improve their security. Together, we can offer leading technology to automate compliance securely across small and midsize business (SMB) and enterprise environments.

Falcon Fund Invests in API Security Leader, Salt Security This investment will deepen our partnership to bring together leading technology to apply API discovery and runtime protection on applications, and enable security testing to harden APIs before release.

CrowdStrike Accelerates Partner Business Growth with New CrowdStrike Powered Service Provider (CPSP) Program The program will help service providers unlock broader value-added solution bundles, enhance profitability and expand their routes to market.

CrowdStrike and Coalition Join Forces to Transform Cyber Insurance Readiness Coalition to offer the CrowdStrike Falcon® platform to policyholders to help them better protect their business and reduce the risk of a cyber breach

CrowdStrike Expands Charitable Giving Strategy to Grow Next Generation of Talent and Leadership in Cybersecurity Coalition to offer the CrowdStrike Falcon® platform to policyholders to help them better protect their business and reduce the risk of a cyber breach

CrowdStrike Announces Falcon LogScale and Falcon Complete LogScale

CrowdStrike to Acquire Reposify to Reduce Risk Across the External Attack Surface and Fortify Customer Security Postures

Welcome to Fal.Con 2022: CrowdStrike Drives the Convergence of Security and Observability