CrowdStrike Falcon® Insight XDR
Unified detection, investigation and response across your enterprise
2022 Gartner® Magic Quadrant™ for EPP:
The next frontier for detection and response
Supercharge detection and response across your enterprise. With industry-leading EDR at its core, easily synthesize cross-domain telemetry and activate extended capabilities with one unified, threat-centric command console.
Extended
Take detection and response to the next level with tight integration and cross-domain telemetry from Falcon modules and third-party sources. The more telemetry and security solutions Falcon Insight XDR consumes and commands - the more efficient your security operations become.
Detection
Activate CrowdStrike's elite threat expertise beyond the endpoint to turn previously siloed data into high-fidelity, cross-domain attack indicators, insights and alerts to surface the most sophisticated threats
Response
Turn XDR insight into action. Trigger integrated response actions across the Falcon platform and third-party security products to shutdown the most advanced attacks - all from one command console.
24/7 expert-led managed XDR

Gain elite, always-on XDR expertise with the world's first MXDR service with end-to-end remediation, from the #1 MDR leader and pioneer.
"… good XDR lives and dies by the foundation of a good EDR. "
Forrester Report : Adapt Or Die: XDR Is On A Collision Course With SIEM And SOAR
Read Forrester's Report
Features
Complete visibility. Unrivaled protection.
Secure better outcomes
Extend industry-leading EDR outcomes across all key security domains
Create a cohesive, more effective cybersecurity ecosystem: Surface actionable insights by combining previously siloed data into one single source of security truth — a central repository for cross-domain telemetry
Gather, aggregate and normalize threat data with ease: Purpose-built XDR integrations and a common data schema combine to funnel cross-domain security data at massive scale, ensuring security teams have the visibility they need across their environment.
Deep, native telemetry: CrowdStrike Falcon® platform domains: EDR, cloud, identity, mobile and more.
Break down vendor silos Third-party integrations across key security domains from CrowdXDR Alliance partners and industry-leading vendors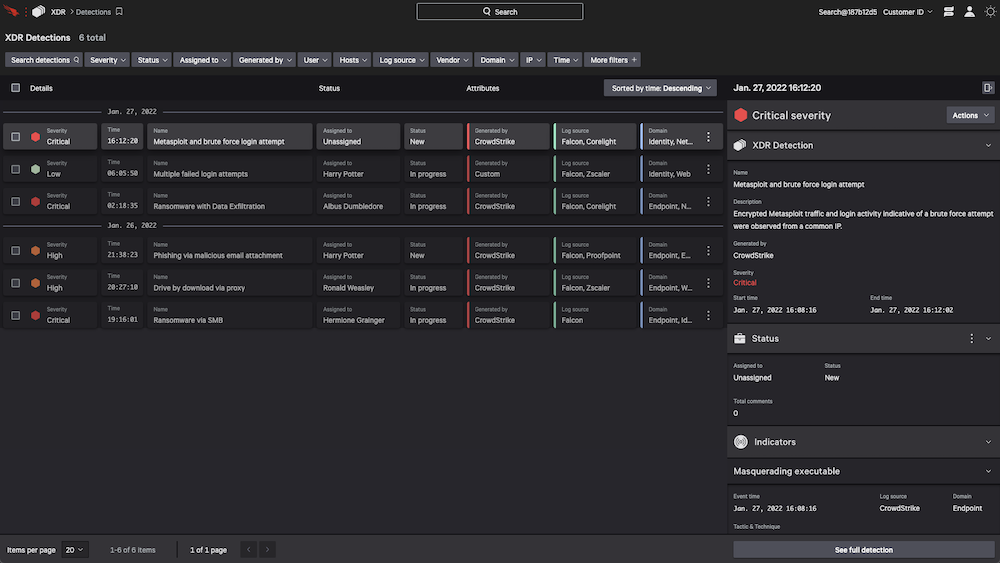 Optimize security operations
Accelerate multi-domain threat analysis, detection, investigation and hunting from a single console — a force multiplier for analyst efficiency
Surface attacks missed by siloed approaches: Detect stealthy cross-domain attacks when the world's richest threat intelligence, advanced analytics and artificial intelligence are working across your diverse ecosystem. Out-of-the-box and custom detection capabilities give you the power and flexibility you need.
Investigate cross-domain threats like never before: Pivot from both CrowdStrike-generated and custom detections to a graph explorer, viewing the entire cross-domain attack path and rich context, for quick understanding and confident response.
Streamline triage and investigation: . Prioritized alerts, rich context, and detailed detection information mapped to the MITRE ATT&CK framework help analysts quickly understand and act on threats. The intuitive Falcon console lets you quickly tailor views, filter and pivot across data sets with ease.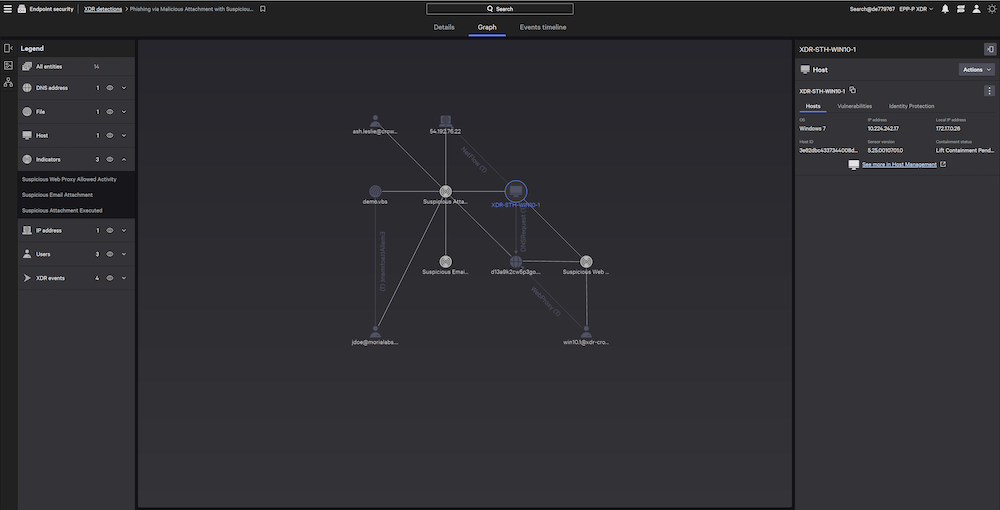 Harmonize and simplify response across the enterprise
Speed response times and orchestrate action against sophisticated attacks
Respond decisively: Detailed attack information and context - from impacted hosts and users to root cause, indicators and timelines - guide remediation. Powerful response actions allow you to eradicate threats with surgical precision.
Take action across the ecosystem: Trigger response actions across Falcon protected hosts and third-party products. One unified command console empowers analysts — from containing a host under attack to automatically enforcing more restrictive user access policies based on detection criticality through third-party solutions.
Orchestrate and automate workflows: CrowdStrike Falcon® Fusion streamlines tasks - from notifications and repetitive tasks to complex workflows - dramatically improving the efficiency of your SOC teams.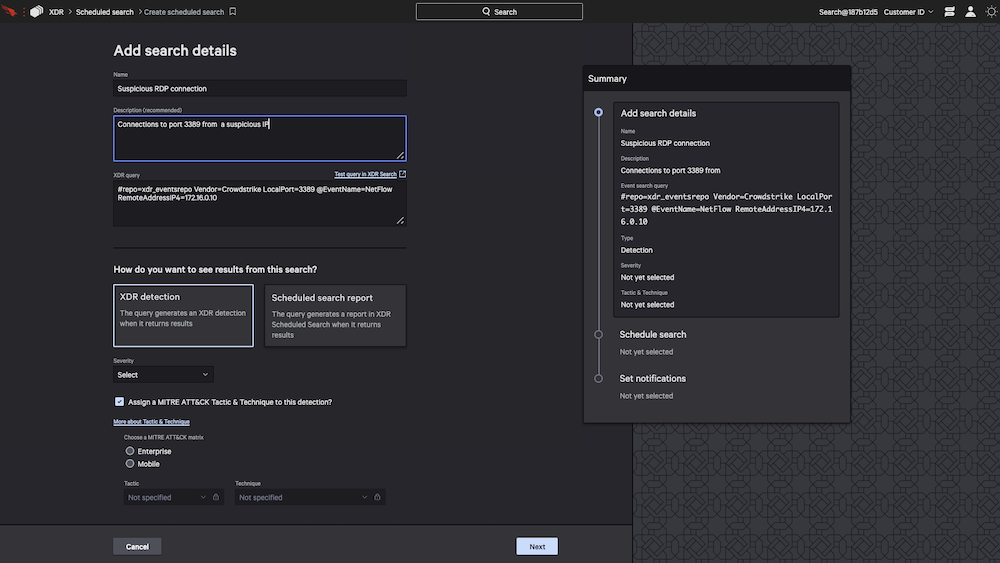 Why XDR Must Start with EDR
Guest speaker Allie Mellen, Sr. Analyst at Forrester & Michael Sentonas, CTO at CrowdStrike discuss why the best XDR offerings are built on a strong foundation of EDR.

Meet the CrowdXDR Alliance
Extend XDR further with purpose-built integrations and a universal XDR language for data sharing designed with industry-leading security and IT partners.
Learn more.