Cloud Infrastructure Entitlement Management
Unrivaled identity-based security, visibility and least-privilege enforcement across hybrid and multi-cloud environments.
Simplify multi-cloud permissions management and prevent identity-based attacks
Unify visibility and least-privilege enforcement across clouds
Deliver a single source of truth for identity security and integrated Cloud Infrastructure Entitlement Management (CIEM) monitoring.
Continuously detect and prevent identity-based threats
Secure cloud identities and permissions, detect account compromises, and prevent identity misconfigurations, stolen access keys, insider threats and malicious activity.
One-click remediation testing and accelerate response
Simulate remediation tactics to shape the outcome. Gain the confidence to avert modern threats and quicken your response.
Visibility and least-privilege enforcement
Employ a single source of truth: Get up and running in minutes and access a single authority for all cloud assets, identities and security configurations across multi-cloud environments and accounts.
View and secure all cloud identities and entitlements: Gain complete visibility into cloud resources, and understand the relationships between access and permissions automatically via the CrowdStrike Asset Graph.
Simplify privileged access management and policy enforcement: Manage and enforce identities and permissions across cloud environments from a single solution.
Identify and investigate cloud entitlements: Quickly detect risky permissions and remove unwanted access to cloud resources including identity misconfigurations and cloud entitlements.
Optimize cloud implementations: Perform real-time point queries for rapid response as well as broader analytical queries for asset management and security posture optimization via CrowdStrike Asset Graph.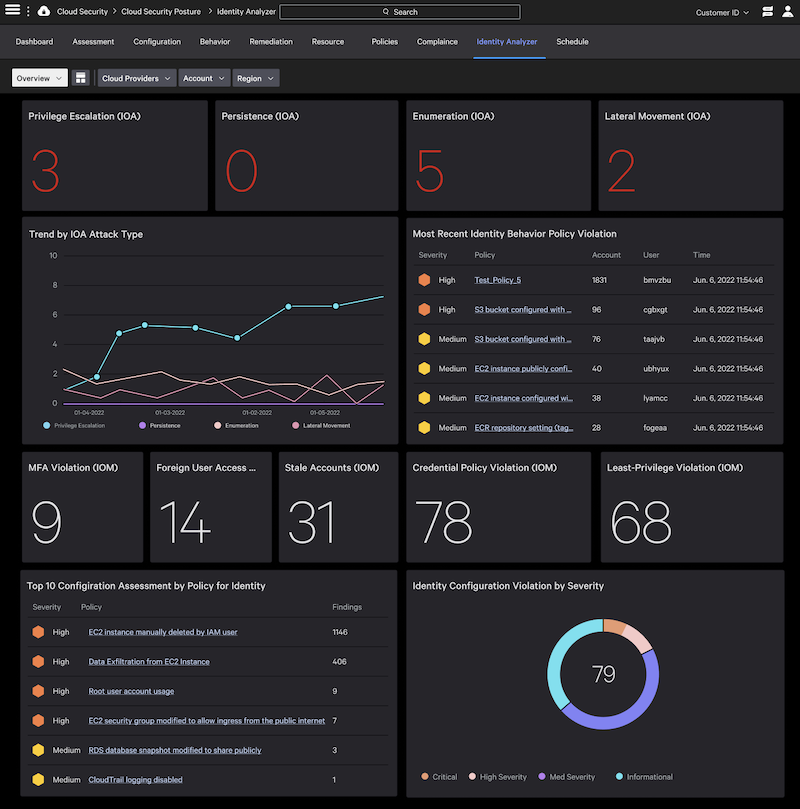 Identity security
Defend against identity-based threats at scale: Secure cloud identities and permissions across multi-cloud environments, detect account compromises, and prevent identity misconfigurations, stolen access keys, insider threats and malicious activity.
Reduce costs and complexity when managing identities: Streamline the number of tools required from three to one, and prevent users from putting your organization at risk.
Secure Azure AD: Ensure Azure Active Directory groups, users and apps have the correct permissions using the new Identity Analyzer reports.
One-click remediation testing: Fully simulate remediation tactics to understand outcomes and ensure confidence by performing a dry run prior to deployment.
Accelerate response: Reduce the time it takes to detect and mitigate identity-based breaches from months to minutes. Cut through the noise of multi-cloud environment security alerts with an adversary-focused approach that saves time and allows your team to take action.
Integrate at the speed of DevOps: Using a single API, achieve faster integration and remediation within the DevOps and collaboration tools you already use.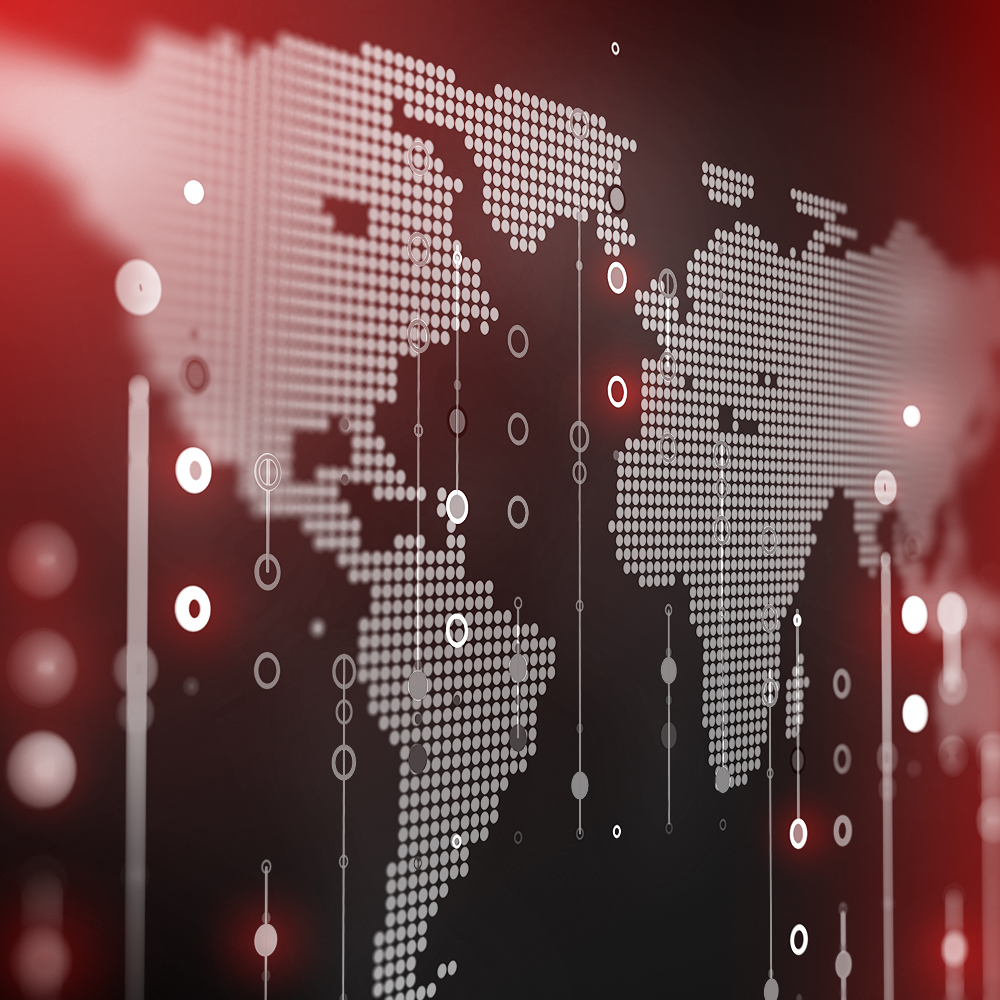 Security cloud breach prevention engine
Predict and defend against modern threats: Ensure real-time protection via CrowdStrike Threat Graph®, the industry's most comprehensive sets of endpoint and workload telemetry, threat intelligence and AI-powered analytics.
Access enriched threat intelligence: Deliver a visual representation of relationships across account roles, workloads and APIs to provide deeper context for faster more effective response.
Gain access to CrowdStrike Asset Graph: Provide 360º visibility into your organization's assets and their interdependencies across hosts, configurations, identities and applications to optimize your cyber defense strategies and proactively mitigate risks across your attack surface.
Deep AI and behavioral analysis: Identify new and unusual threats in real time and take the appropriate action, saving security teams valuable time.
Accelerate response: Arm your responders in real time via Threat Graph, empowering incident responders to understand threats immediately and act decisively.
Targeted threat identification and management: Cut through the noise of multi-cloud environment security alerts reducing alert fatigue.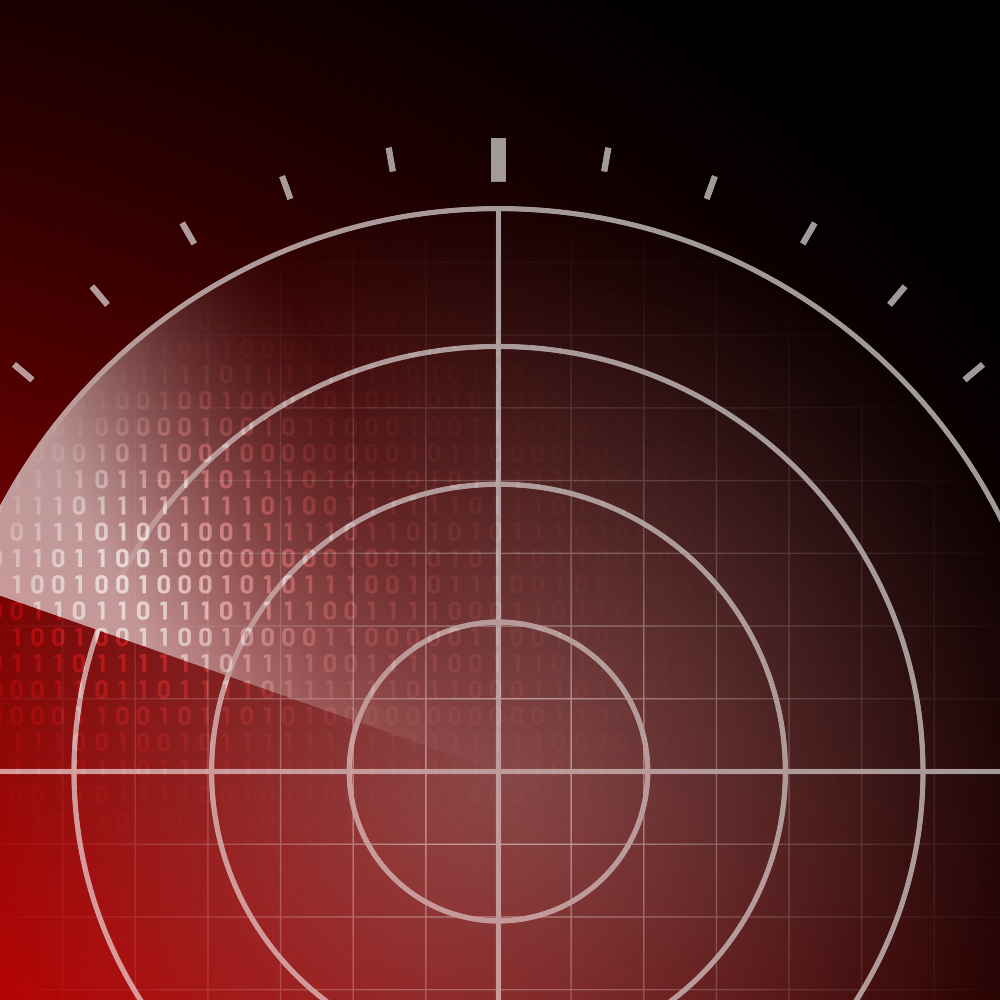 Cloud-native Application Protection Platform (CNAPP)
CrowdStrike's CNAPP packages many tools into one, supercharging monitoring, detecting and responding to cloud application security threats.
Cloud Security Posture Management (CSPM)
Sharpens visibility across multi-cloud environments, giving you the information you need to act fast on threats.
Cloud Security Assessment
Provides actionable insights into security misconfigurations and deviations to help you prevent, detect, and recover from breaches.
Protecting all companies,
from small business to enterprise




"Love the integrations with other companies allowing better visibility and security by leveraging other products in niche markets."
Security Manager, Medium Enterprise Banking Company
"CrowdStrike Cloud Security provides continuous and breach protection in my organization, as well as visibility and end-to-end protection from the host to the cloud."
Anulika Efobi, Cyber SOC Analyst, UBA PLC
"One of the best decisions we made moving to a cloud-based platform."
Joseph Daniels, CIO, Illinois State Treasurer
"Great products and support. I feel secure with CrowdStrike running in my environment."
Jason Grant, IT Manager, Diversified Conveyors Inc.
"CrowdStrike allows me to sleep at night."
System Administrator, State & Local Government
"It continues to delight and provides exactly what we need as part of our cyber defense strategy. "
Peter Locke, Senior Manager - Information Security, Partners Life
"We evaluate it very highly, as it provides the best protection for our investment."
Project Manager, Large Enterprise Telecommunications Services Company
"CrowdStrike provides visibility into cloud infrastructure and configuration. "
Engineer, Medium Enterprise Financial Services Company
"It catches things that are otherwise invisible to us."
IT Professional, Medium Enterprise Computer Services Company
"Ease of deployment, reliable detection, and capabilities."
Timothy Jee, Security Manager, New American Funding