CrowdStrike Falcon® Firewall Management
The world's leading AI-native platform for unified host firewall control
Easily create and enforce host firewall policies with one agent.
Why Falcon Firewall Management?
Easy to manage
Create, manage and enforce your firewall policies with a simple, centralized approach
Reduced complexity
Delivered via the lightweight CrowdStrike Falcon® agent, it deploys and is operational in minutes.
Better protection
Defend against network threats, and gain instant visibility to enhance protection and inform action.
Product features
Discover what Falcon Firewall Management can do for you
Simple firewall policy management
Easily create, enforce and maintain firewall rules and policies across your Windows and macOS environments
Build new policies based on templates — start with an empty policy, your template or a CrowdStrike template
Create a firewall rules group once and reuse it in multiple policies
Quickly propagate changes to the appropriate policies
Reduced complexity
Use the same lightweight Falcon agent, management console, and cloud-native architecture to simplify operations
Deploys in minutes without requiring reboots, fine-tuning or complex configuration
Eliminate host impact, from installation through ongoing use
Streamline workflows across endpoint security controls for both endpoint protection and host firewall management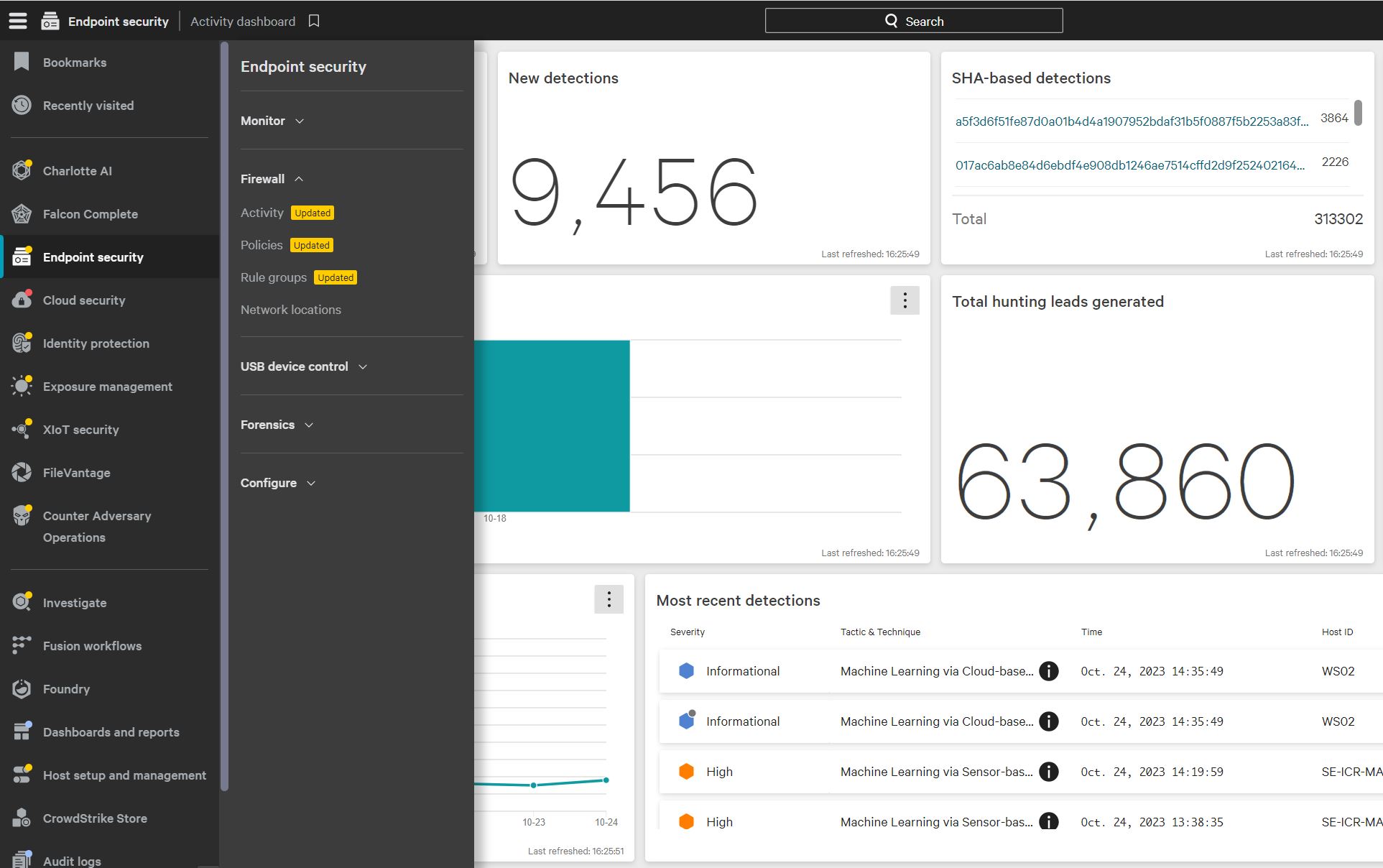 Instant visibility
Monitor your network automatically — identify and view specific activities, potential threats and network anomalies
Get a full picture in a glance — monitor your firewall policies and critical configurations directly from the activity page
Enhance your security with application and location-aware firewall policies with ultra-precise control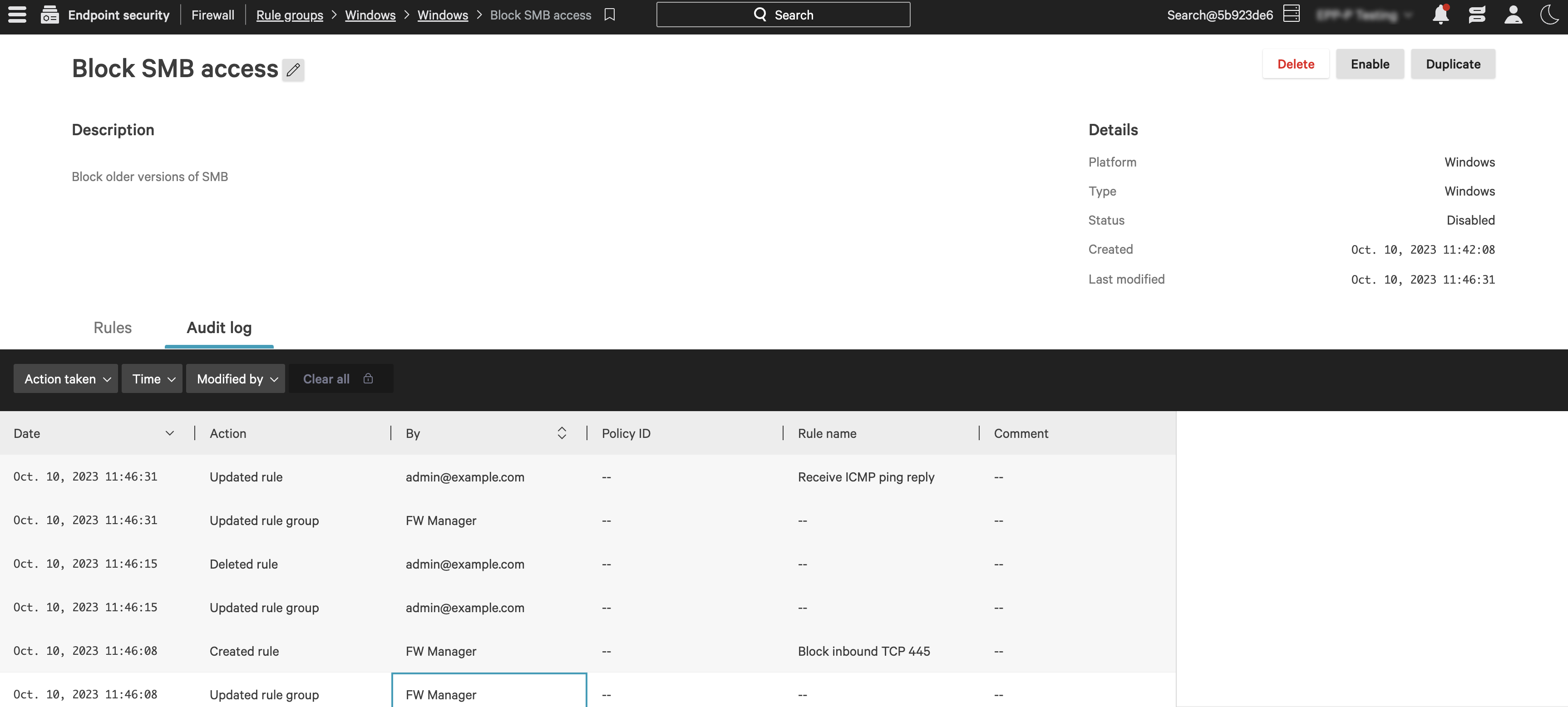 Logging, troubleshooting and compliance
Troubleshoot quickly with granular control and visibility
Easily activate and deactivate a single rule, a group of rules, or an entire policy with ease
Audit all firewall rules — see what changed, who did it and when it happened
Use role-based access control to ensure that only the appropriate administrators view and manage firewall rules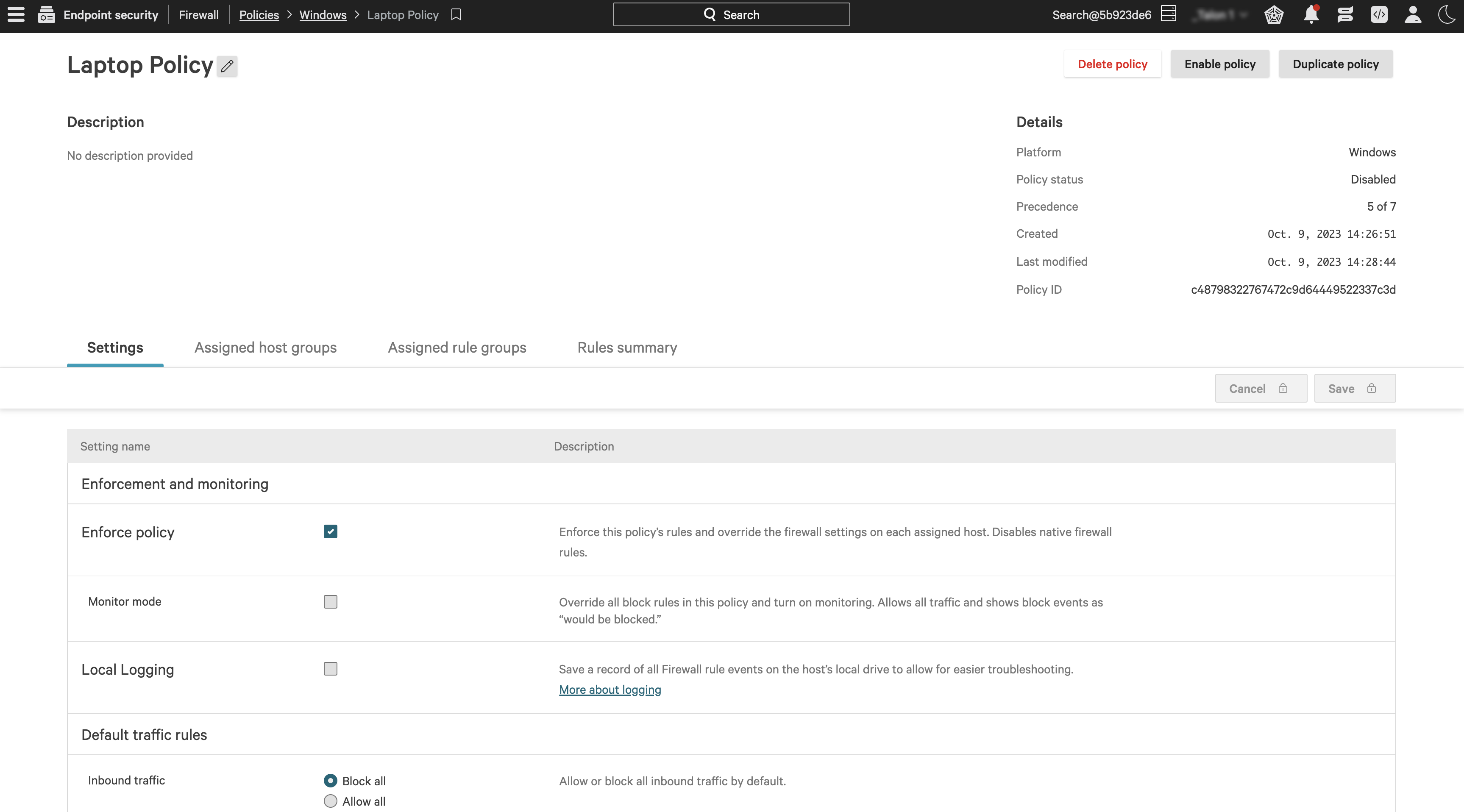 Customers trust CrowdStrike





CrowdStrike vs.
the competition
It starts with better technology and expertise. It ends with better protection. CrowdStrike's cloud native platform and single lightweight agent provide the flexibility and visibility others can't match. Add in our 24/7 threat hunters and world class intelligence and you get an unrivaled solution. See why we lead, and they follow.