Falcon Firewall Management Data Sheet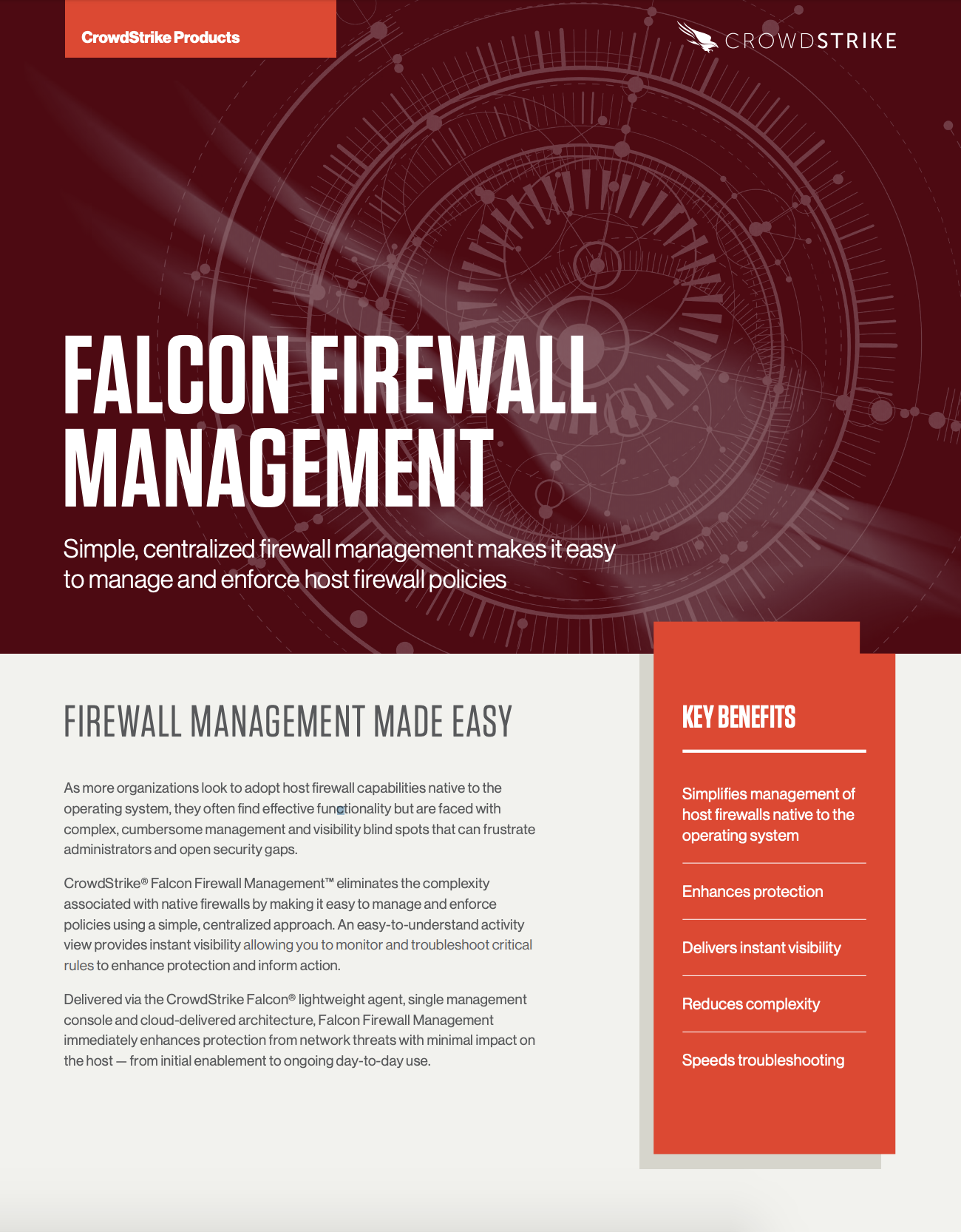 As more organizations look to adopt host firewall capabilities native to the operating system, they often find effective functionality but are faced with complex, cumbersome management and visibility blind spots that can frustrate administrators and open security gaps. CrowdStrike® Falcon Firewall Management™ eliminates the complexity associated with native firewalls by making it easy to manage and enforce policies using a simple, centralized approach. An easy-to-understand activity view provides instant visibility allowing you to monitor and troubleshoot critical rules to enhance protection and inform action.
Download the Data Sheet to learn more now!
Discover More at our

Resource Center
For technical information on installation, policy configuration and more, please visit the CrowdStrike Tech Center.
Visit the Tech Center