Case Study: Manufacturing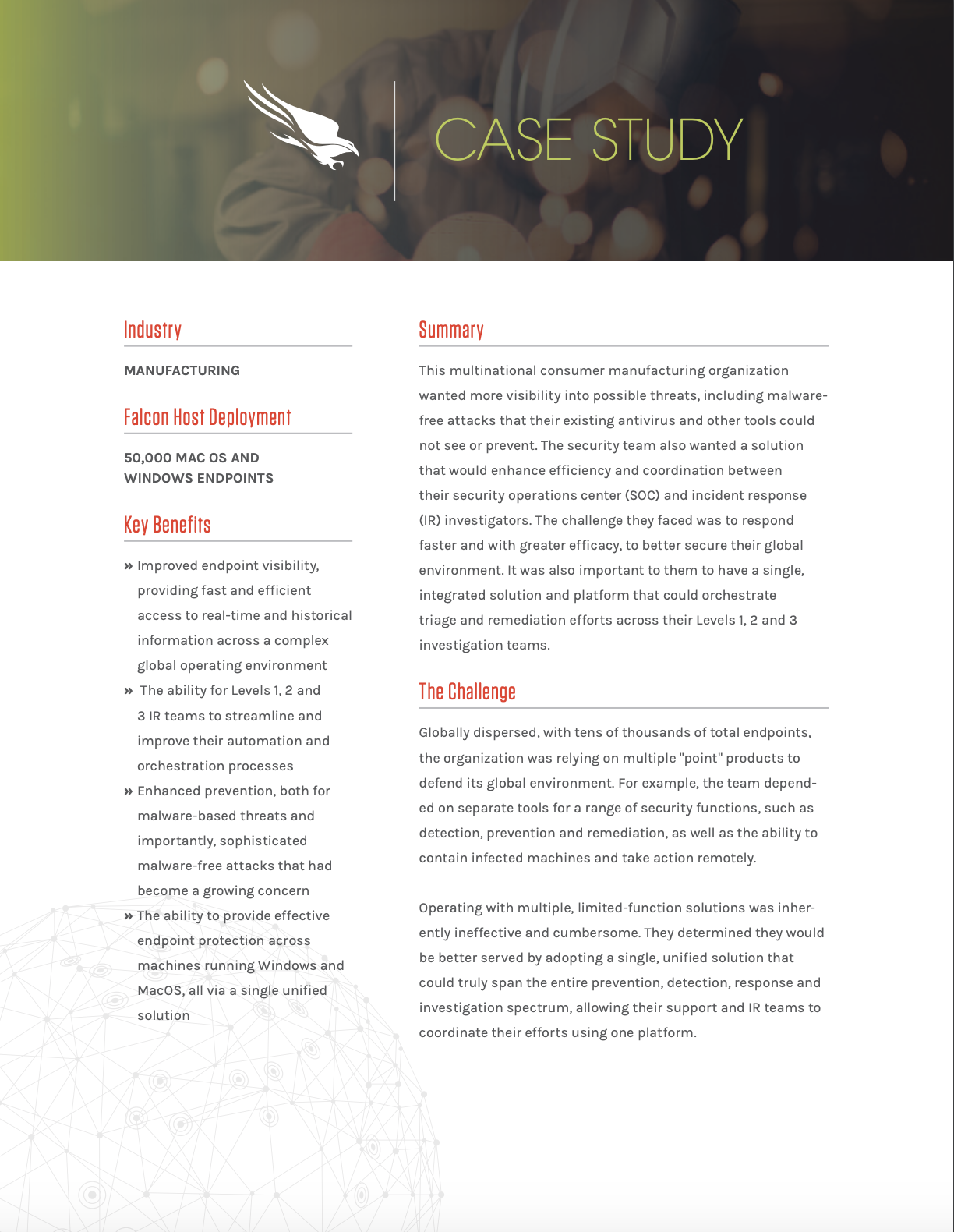 This multinational consumer manufacturing organization wanted more visibility into possible threats, including malware-free attacks that their existing antivirus and other tools could not see or prevent. The security team also wanted a solution that would enhance efficiency and coordination between their security operations center (SOC) and incident response (IR) investigators. The challenge they faced was to respond faster and with greater efficacy, to better secure their global environment. It was also important to them to have a single, integrated solution and platform that could orchestrate triage and remediation efforts across their Levels 1, 2 and 3 investigation teams.
Globally dispersed, with tens of thousands of total endpoints, the organization was relying on multiple "point" products to defend its global environment. For example, the team depended on separate tools for a range of security functions, such as detection, prevention and remediation, as well as the ability to contain infected machines and take action remotely.
Operating with multiple, limited-function solutions was inherently ineffective and cumbersome. They determined they would be better served by adopting a single, unified solution that could truly span the entire prevention, detection, response and investigation spectrum, allowing their support and IR teams to coordinate their efforts using one platform.
Discover More at our

Resource Center
For technical information on installation, policy configuration and more, please visit the CrowdStrike Tech Center.
Visit the Tech Center