State of Arizona Case Study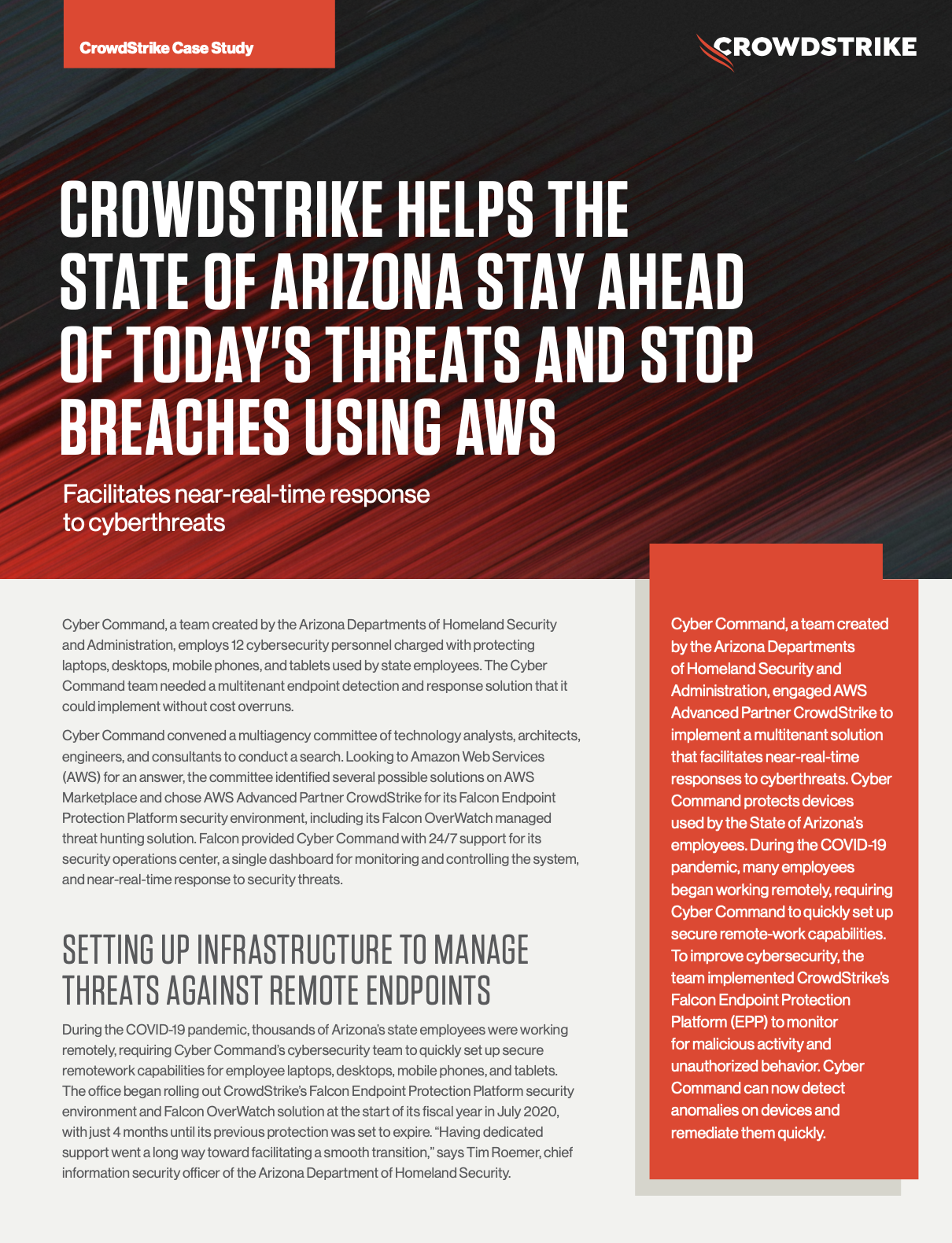 CrowdStrike Helps the State of Arizona Protect Against Security Threats Using AWS
Challenge: Cyber Command, a team created by the Arizona Departments of Homeland Security and Administration, protects devices used by state employees and needed to quickly set up secure remote-work capabilities.
Solution: Cyber Command engaged AWS Partner CrowdStrike to implement CrowdStrike's Falcon platform, protecting thousands of remotely working Arizona state employees against security threats.
Benefits:
Facilitates near-real-time response to cyberthreats
Performs remediation quickly
Catches malware before it can spread
Identifies and prioritizes potential threats
"Consolidating vendors under CrowdStrike and procuring the solution through AWS Marketplace provided considerable savings and freed up funds for other security projects." —Tim Roemer, chief information security officer of the Arizona Department of Homeland Security
Discover More at our

Resource Center
For technical information on installation, policy configuration and more, please visit the CrowdStrike Tech Center.
Visit the Tech Center