IDC Case Study: Enhancing Endpoint Security Efficacy: A Top 10 Global Financial Institution's Experience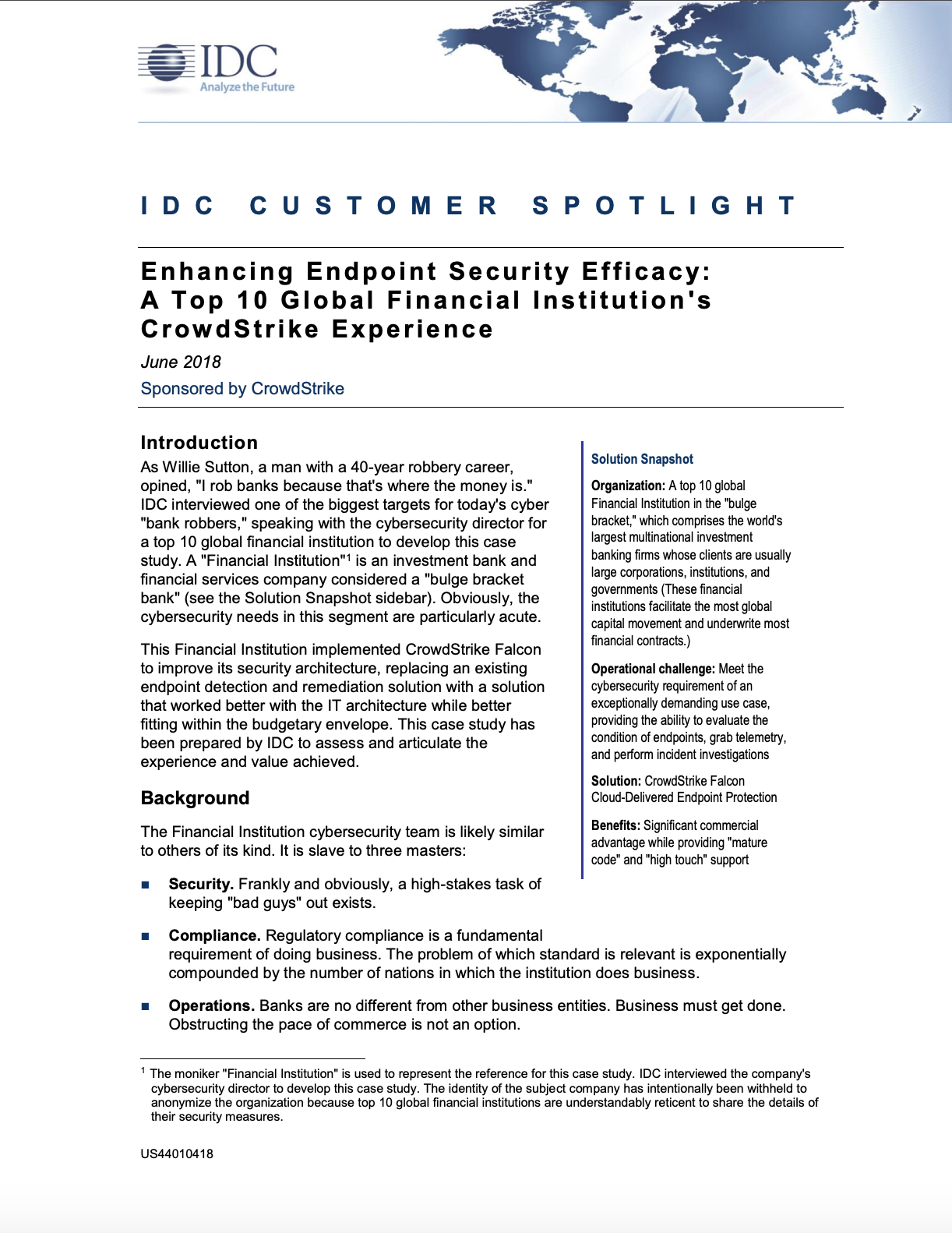 As Willie Sutton, a man with a 40-year robbery career, opined, "I rob banks because that's where the money is." IDC interviewed one of the biggest targets for today's cybe "bank robbers," speaking with the cybersecurity director for a top 10 global financial institution to develop this case study.
A "Financial Institution" is an investment bank and financial services company considered a "bulge bracket bank" (see the Solution Snapshot sidebar). Obviously, the cybersecurity needs in this segment are particularly acute. This Financial Institution implemented CrowdStrike Falcon to improve its security architecture, replacing an existing endpoint detection and remediation solution with a solution that worked better with the IT architecture while better fitting within the budgetary envelope. This case study has been prepared by IDC to assess and articulate the experience and value achieved.
Discover More at our

Resource Center
For technical information on installation, policy configuration and more, please visit the CrowdStrike Tech Center.
Visit the Tech Center