Latitude Financial Services Case Study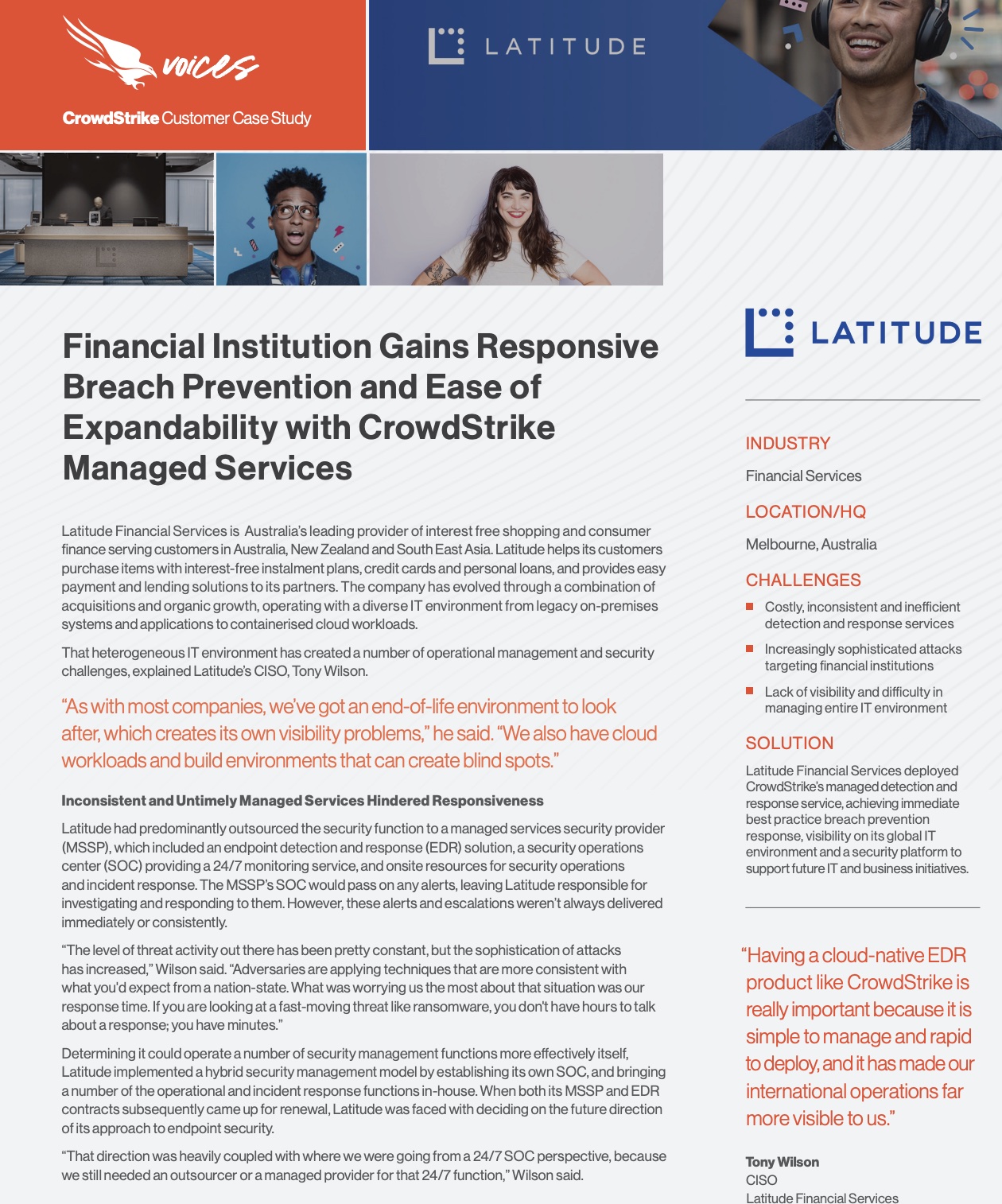 "Having a cloud-native EDR product like CrowdStrike is really important because it is simple to manage and rapid to deploy, and it has made our international operations far more visible to us."-Tony Wilson, CISO, Latitude Financial Services
Latitude Financial Services is Australia's leading provider of interest free shopping and consumer finance serving customers in Australia, New Zealand and South East Asia. Latitude helps its customers purchase items with interest-free installment plans, credit cards and personal loans, and provides easy payment and lending solutions to its partners. The company has evolved through a combination of acquisitions and organic growth, operating with a diverse IT environment from legacy on-premises systems and applications to containerized cloud workloads.
Download this case study to learn how Latitude Finance protects its 3800 endpoints with CrowdStrike's managed detection and response (MDR) service.
Discover More at our

Resource Center
For technical information on installation, policy configuration and more, please visit the CrowdStrike Tech Center.
Visit the Tech Center