Protecting your cloud workloads with defense-in-depth security from CrowdStrike and AWS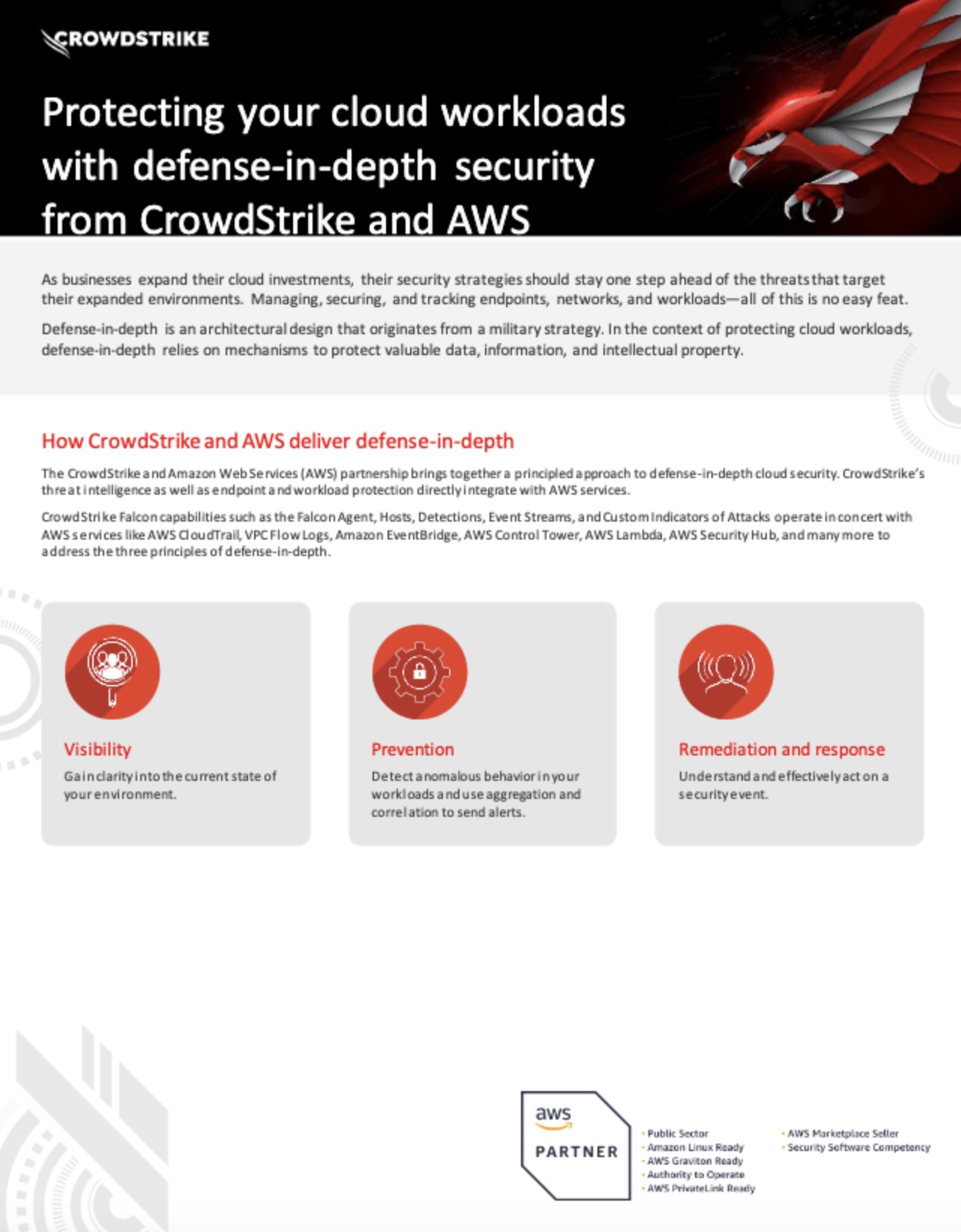 As businesses expand their cloud investments, their security strategies should stay one step ahead of the threats that target their expanded environments. Managing, securing, and tracking endpoints, networks, and workloads—all of this is no easy feat.
Defense-in-depth is an architectural design that originates from a military strategy. In the context of protecting cloud workloads, defense-in-depth relies on mechanisms to protect valuable data, information, and intellectual property.
The CrowdStrike and Amazon Web Services (AWS) partnership brings together a principled approach to defense-in-depth cloud security. CrowdStrike's threat intelligence as well as endpoint and workload protection directly integrate with AWS services.
CrowdStrike Falcon® capabilities such as the Falcon Agent, Hosts, Detections, Event Streams, and Custom Indicators of Attacks operate in concert with AWS services like AWS CloudTrail, VPC Flow Logs, Amazon EventBridge, AWS ControlTower, AWS Lambda, AWS SecurityHub, and many more to address the three principles of defense-in-depth.
Download to learn more.
Discover More at our

Resource Center
For technical information on installation, policy configuration and more, please visit the CrowdStrike Tech Center.
Visit the Tech Center