CrowdStrike Falcon® Intelligence
The world's leading AI-powered platform for automated threat intelligence
Get ahead of the attacker's next move with built-in, world-class adversary intelligence.
Counter Adversary Operations
Adversaries don't stand a chance



CrowdStrike is proud to announce the launch of Counter Adversary Operations, a newly formed, first-of-its kind team that brings together CrowdStrike Falcon® Intelligence and the CrowdStrike® Falcon OverWatch℠ threat hunting team to form one unit with one mission: To stop breaches and raise the adversaries' cost of doing business. Learn more
"CrowdStrike is capable of catering to the diverse customer needs across industry verticals, with its comprehensive capabilities, compelling customer references, comprehensive roadmap and vision, cloud-native platform, and product suite with high scalability, have received strong ratings across technology excellence and customer impact."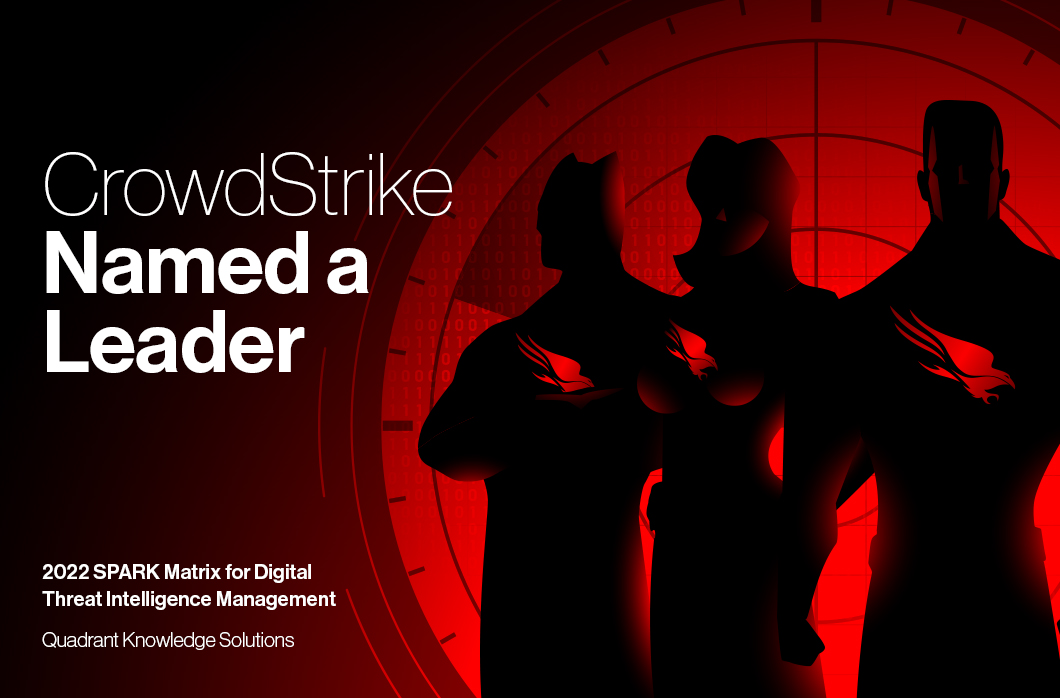 Falcon Intelligence tiers
Choose the option that suits you best

CrowdStrike Falcon Intelligence
Automatically investigate incidents and accelerate alert triage and response. Built into the Falcon platform, it is operational in seconds.

CrowdStrike Falcon® Intelligence Premium
Premium adds threat intelligence reporting and research from CrowdStrike experts — enabling you to get ahead of nation-state, eCrime and hacktivist adversaries.

CrowdStrike Falcon® Intelligence Elite
Elite expands your team with access to an intelligence analyst to help defend against adversaries targeting your organization. *Requires Falcon Intelligence Premium
Endpoint Integrations
Automated Investigations
Indicators of Compromise (IOCs)
Intelligence reports
Tailored intelligence
SNORT/YARA rules
Assigned intel analyst
Requests for information
Priority intelligence requirements
How does Falcon Intelligence help?