Find Threats Faster: Log More and Spend Less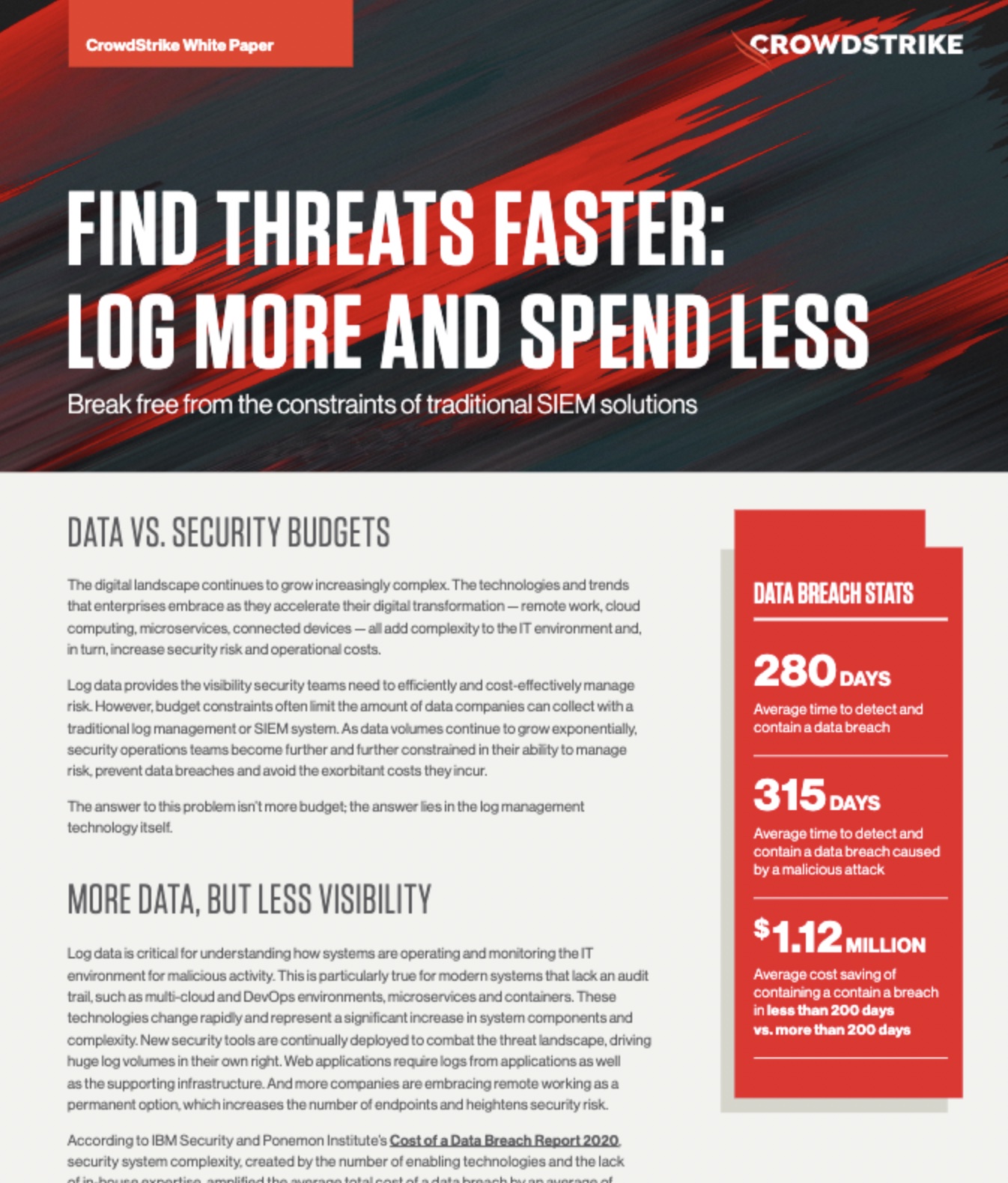 Break free from the constraints of traditional SIEM solutions
The digital landscape continues to grow in complexity. The technologies and trends that enterprises embrace as they accelerate their digital transformation — remote work, cloud computing, microservices, connected devices — all add complexity to the IT environment and, in turn, increase security risk and operational costs.
In this white paper, we'll share how modern log management technology can help you improve visibility and security of your IT environment, at a lower cost than you might be used to.
Discover More at our

Resource Center
For technical information on installation, policy configuration and more, please visit the CrowdStrike Tech Center.
Visit the Tech Center