CrowdStrike Falcon Protects the Public Sector
PUBLIC SECTOR: OVER-ATTACKED AND UNDER-PROTECTED
The 2018 Verizon Data Breach Investigations Report (DBIR) showed that the public sector is one of the top three most exploited sectors in the United States, with more than 300 reported cyber breaches in 2017 alone. To ensure better cybersecurity for these organizations, Executive Order 13800 mandates that public sector enterprises must "build and maintain a modern, secure, and more resilient" I.T. architecture.
Public Sector enterprises need a solution that protects against all cyber threats – simple and sophisticated. CrowdStrike Falcon® fulfills this by going beyond traditional antivirus (AV) to provide complete endpoint protection for public sector enterprises.
CrowdStrike's Federal Cybersecurity Priorities and Vision for the Future
With the influx of IoT devices and overall IT modernization efforts, cyber hygiene is critically important to federal agencies. In these short clips from the 2020 Cybersecurity Federal Executive Forum hosted by Trezza Media Group, CrowdStrike's James Yeager outlines initiatives and strategies for federal cybersecurity.
Watch the full Cybersecurity Federal Executive Forum
Falcon on GovCloud is FedRAMP authorized, ensuring continuous compliance with the most stringent cybersecurity regulatory requirements without hindering end-user productivity — all through one, end-to-end solution.
HOW FALCON ALIGNS WITH NIST'S CYBER SECURITY FRAMEWORK
DELIVERING MODERN, SECURE AND RESILIENT ENDPOINT SECURITY FOR THE PUBLIC SECTOR
MODERN
CrowdStrike is a SaaS solution, bringing game-changing simplicity and seamless scalability to your security operations, while also eliminating the tedious and frustrating tasks required by legacy AV solutions.
SECURE
CrowdStrike provides complete endpoint protection by replacing your legacy AV with a single solution that combines next-generation AV, endpoint detection and response, and managed threat hunting.
RESILIENT
The CrowdStrike Falcon platform is built in the cloud, ensuring a robust, reliable and secure platform that eliminates the need for on-premises hardware, ending the inherent infrastructure cost and complexity.
GET ANSWERS TO COMMONLY ASKED QUESTIONS
WHAT DO OUR CUSTOMERS SAY?
"We did an exhaustive search to find a security solution that would provide our users and networks with the most comprehensive, efficient and flexible protection possible. The result is a true public-private partnership that gives the government of Wyoming the most powerful and innovative endpoint security available today."
TONY YOUNG, CIO, State of Wyoming
FALCON PROTECTS THE PUBLIC SECTOR
CrowdStrike Falcon makes it simple for the public sector to build, maintain, and operate a resilient endpoint security architecture.

Better Protection" CrowdStrike sets the new standard in endpoint protection by using machine learning, behavioral analytics and proactive threat hunting to stop all attack types — going far beyond the protection offered by legacy AV solutions."

Unparalleled Scalability" The CrowdStrike Falcon platform automatically scales to meet the needs of even the largest public sector organizations. Whether you need to protect 10 or 10 million endpoints."
Operational Efficiency & Automation" CrowdStrike accelerates investigation and remediation with automatic IOA (indicator of attack) behavioral detections and full context alerts."

Managed Threat Hunting" CrowdStrike Falcon provides 24x7 managed hunting conducted by a team of highly skilled security experts, working on your behalf and protecting your enterprise from stealthy threat activity"

Assistance with Your Compliance Needs" Regulatory compliance is critical to federal and state government agencies and CrowdStrike can assist with satisfying a broad range of compliance requirements. FedRAMP | PCI DSS v3.2 | HIPAA | NIST | FFIEC | PCI Forensics | NSA-CIRA | SOC 2 | CSA-STAR | AMTSO | AV Comparatives"

Certified for AV Replacement" CrowdStrike is certified by AV-Comparatives to replace your existing antivirus solution. | AV-Comparatives"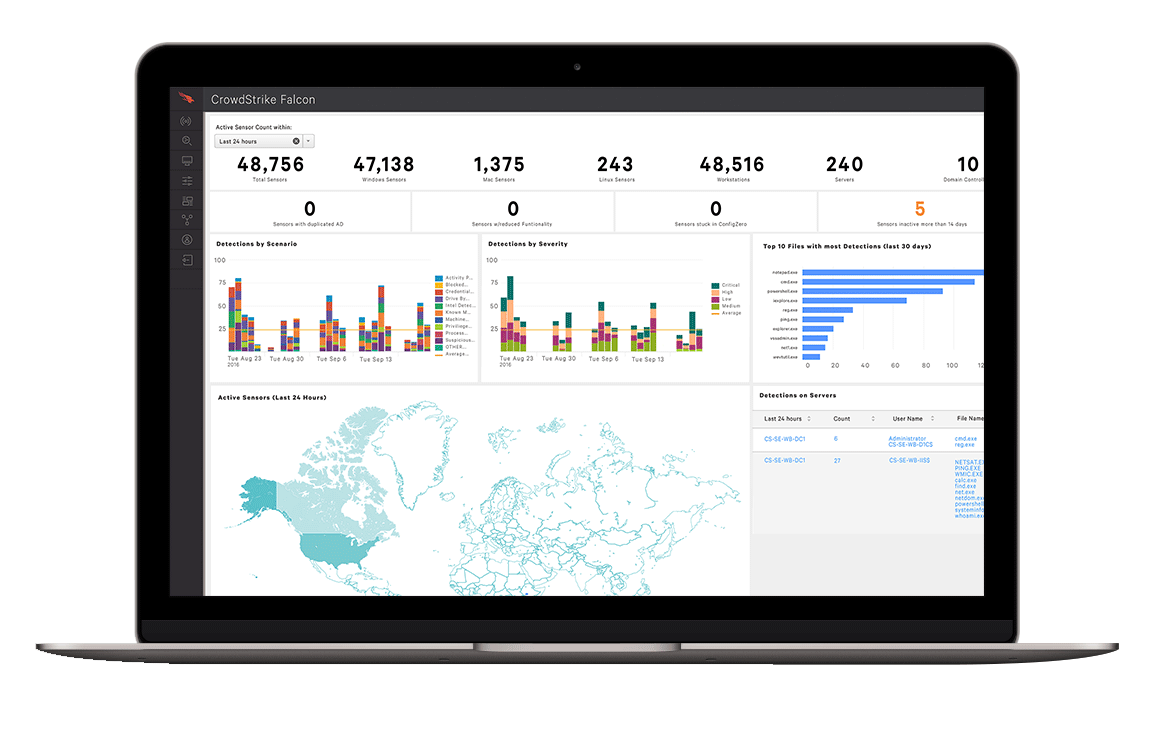 Instantly Augment
Your Security Capability with
CROWDSTRIKE
SERVICES
CrowdStrike has the expertise and resources help you prepare, prevent, mitigate and respond to attacks. Public sector enterprises can depend on CrowdStrike Services to:
Respond immediately to a breach and stop critical data exfiltration
Assess and improve your enterprise's security posture
Prepare against targeted attacks proactively and stop the next breach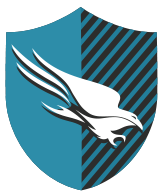 LEARN MORE ABOUT CROWDSTRIKE SERVICES