CrowdStrike CEO Joins Power Panel Discussion with Zoom and Slack CEOs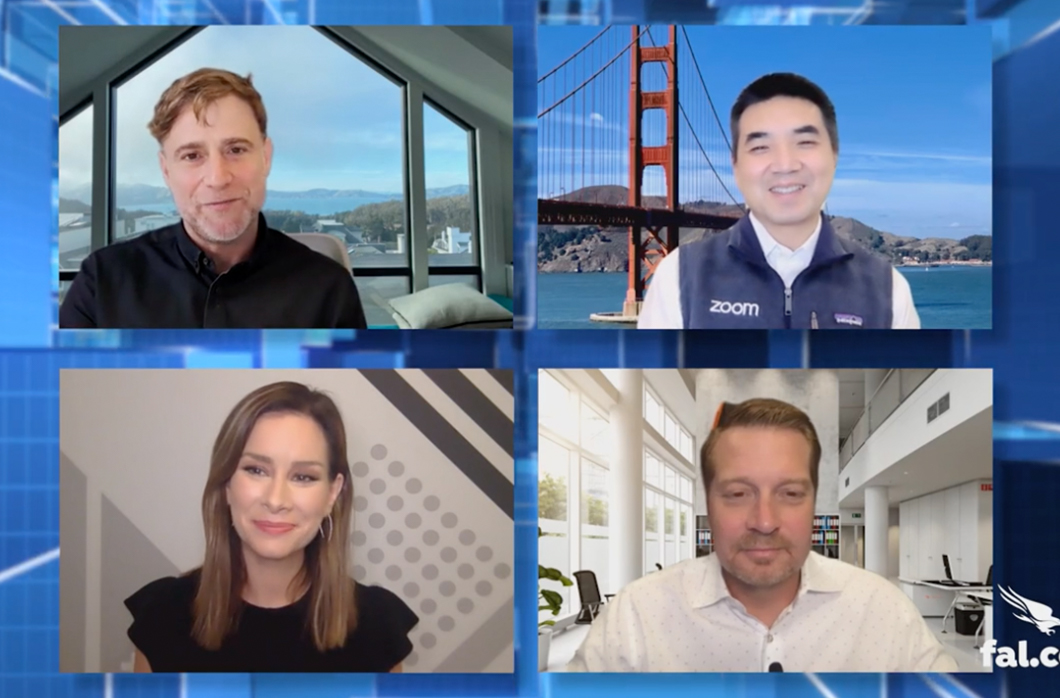 Three business leaders whose companies have been technologically front and center since the outset of the global pandemic convened a "CEO Power Panel" at our Fal.Con 2020 cybersecurity conference.  
"If we look at the pandemic, obviously it's a pretty interesting time and it's really impactful in our lives," said CrowdStrike CEO George Kurtz. "But I'm always looking to find lemonade out of lemons. And I think when we look back, we will see a real acceleration in technology and digital transformation, and, hopefully, that's a good thing that actually comes out of it."
Kurtz's forward-thinking tone was echoed by co-panelists Zoom CEO Eric Yuan and Slack CEO Stewart Butterfield. All three spoke of the challenges their companies and customers have faced in recent months, while also noting the resulting opportunities.
"I think we're really pushing for opportunities to make fundamental improvements, not just define the digital equivalent of something that we used to do in physical space, but to … take advantage of the latest technologies to change the way that we approach problems, and solve them in a different way," Butterfield said. 
Among the challenges and new realities the trio discussed were the shift to a "work from anywhere" culture and the accompanying digital and security transformation. 
"As people think about … using all of these cloud-based technologies [such as Zoom and Slack], they're going to have to have security wrapped around it," Kurtz said.  
The CEOs also discussed the importance of cultivating diversity in workforce development.
Watch the CEO Power Panel discussion.
Additional Resources