Earn Your Wings in the New CrowdStrike Community
Get trusted answers to your questions and be recognized as a CrowdStrike expert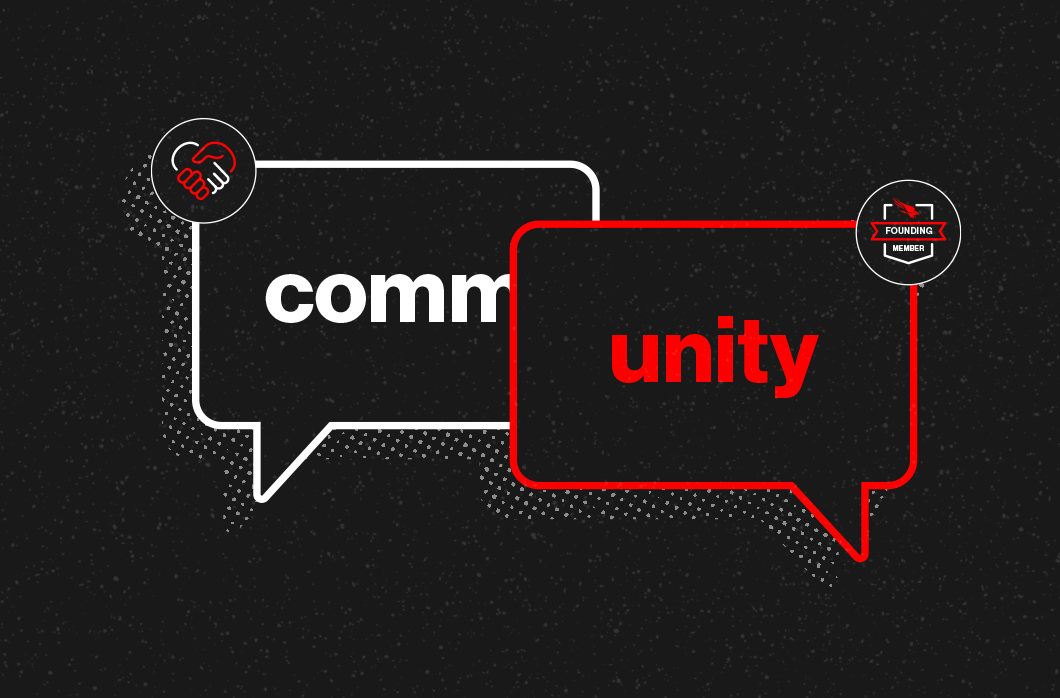 It's never been easier to get your CrowdStrike questions answered. The new and improved CrowdStrike Community is now generally available to all CrowdStrike customers and partners, offering a trusted user forum for all of your CrowdStrike questions. 
The revamped CrowdStrike Community is a major visual upgrade. It offers a streamlined user interface and looks like an extension of our products. Here's what you need to know.
What You Can Learn
CrowdStrike Community content is now organized into two main sections. Product Discussions is where you can ask and answer specific questions about the CrowdStrike Falcon® platform and its various modules. 
Some of these questions include:
How does prevention policy precedence work?

Is there a way to clear firewall activity events?

Is it possible to trigger a Falcon workflow based on a host being contained?
Although CrowdStrike employees and moderators participate in CrowdStrike Community discussions, they are not the primary responders. We encourage users to share information and learn from each other. 
The second main section, News & Best Practices, includes announcements from community moderators, industry news, and best practices for threat hunting and incident response. If you see a category that interests you, subscribe to receive email notifications for new posts. 
The CrowdStrike Community is designed to be a trusted source of information. Unlike online forums, which allow anybody on the internet to anonymously post content and comments, the CrowdStrike Community is restricted to CrowdStrike customers, partners and employees. Members' roles are labeled beside usernames, helping to foster transparency and trust. 
What You Can Earn
Game on! The new CrowdStrike Community allows users to earn badges, climb the ranks and compete for a spot on the leaderboard. 
Badges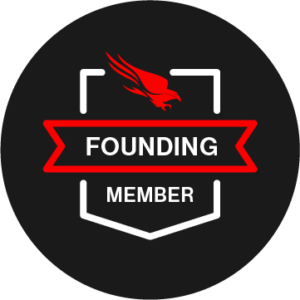 Badges are awarded for taking specific actions in the CrowdStrike Community. They are displayed on your user profile and next to your username. 
Here's your first opportunity! To earn this exclusive Founding Member badge, users must participate in the CrowdStrike Community by the end of 2023. After that, the badge will be automatically awarded to you and remain on your profile in perpetuity. 
We won't give away the full range of badges that exist and how to get them, but we encourage you to strive for this limited-time badge — and join to learn about the others! 
Ranks
Ranks are applied based on your overall participation in the CrowdStrike Community, including your cumulative posts, replies, replies that others have marked as a best answer and more.

Your rank name is displayed beside your username, along with a rank icon overlaid on your avatar. All CrowdStrike Community members start in the "New Member" rank with the #1 wings icon (pictured above). The higher the number on your wings, the higher your rank. How high can you go?
Leaderboard
The CrowdStrike Community leaderboard highlights our top members ranked by cumulative points. It can be sorted to show weekly or all-time contributors, and is displayed on the CrowdStrike Community homepage. We hope to see you there!
All told, these gamified elements offer you the chance to demonstrate your CrowdStrike expertise and build your reputation within the CrowdStrike Community. 
Join the CrowdStrike Community
The new CrowdStrike Community center brings together CrowdStrikers, users and partners to solve problems faster and come together to achieve their common goal: beating the adversary. 
If you're looking for peer-to-peer discussions on product features, common issues and industry best practices, visit community.crowdstrike.com and log in with your Falcon credentials to get started. We'll see you there! 
Additional Resources
Join CrowdStrike experts, partners, customers and colleagues at Fal.Con 2023, the can't-miss cybersecurity experience of the year.

Register now

and meet us in Las Vegas, Sept. 18-21!

Industry analysts, independent testing organizations, security professionals and customers agree: CrowdStrike is a security industry leader. See what they have to say by visiting our

Industry Recognition and Technology Validation webpage

.

CrowdStrike wins at the racetrack, too. Check out the action at

CrowdStrike Racing

. 
Related Content