Visit CrowdStrike at Black Hat 2017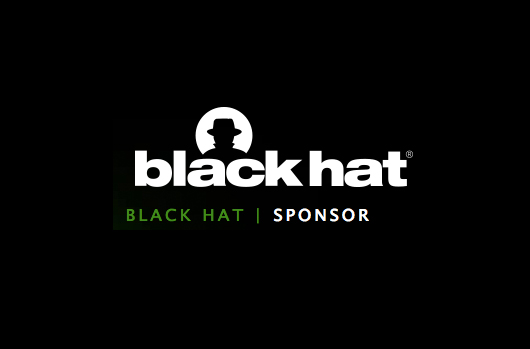 This year marks a 20-year milestone for Black Hat, one of the cybersecurity industry's signature events. Originally an offshoot of the infamous DEF CON annual hacker convention, Black Hat has become an institution in its own right, spawning events from Las Vegas to Abu Dhabi – and drawing security executives, researchers and vendors by the thousands, all eager to share the latest security research and development trends with their peers.
CrowdStrike® has big plans for attendees at Black Hat USA 2017 in Las Vegas (July 22-27), so we hope you will stop by and see us at booth 515, and also attend the numerous workshops and events we'll be hosting. Since last year's Black Hat event, the CrowdStrike Falcon® platform has expanded to include powerful new cloud-delivered features, including Falcon Prevent™ next-gen AV, Falcon Discover™ IT hygiene and other groundbreaking new technology you won't want to miss. The CrowdStrike Falcon platform is already setting a new standard for endpoint protection, and we'll be announcing further expansion of our revolutionary security portfolio at this year's event.
Along with conducting continuous product demonstrations in the booth, CrowdStrike experts will be sharing their knowledge at the sessions listed below – be sure to register and arrive early, they frequently become standing-room-only events:
Black Hat Training
eCRIME WORKSHOP
eCrime has been around almost as long as the Internet has existed and it's showing no signs of abating. In fact, eCrime actors are upping their game – developing new tactics, techniques and procedures faster than most security vendors can create tools to stop them. Join CrowdStrike Director of Incident Response Austin Murphy as he brings to life real-world examples of eCrime incidents that CrowdStrike has investigated. Learn how eCrime is evolving, the typical lifecycle of a crime, and how you can future-proof your organization.
Register for this workshop: eCrime Trends in the Retail Space: Learn from Real-World Incident Responders
Wednesday, July 26
1:50-2:40 PM
Mandalay Bay K, Level 2
MACHINE LEARNING WORKSHOP
Machine learning (ML) is a hot topic in the security space, but all ML is not created equal. With new vendors entering the market and a barrage of competing claims, discerning the real value of ML can be daunting.  CrowdStrike Chief Scientist Dr. Sven Krasser takes you beyond the hype to the truth about ML and its important role in cybersecurity. He will walk you through the challenges of creating an efficient ML engine, how ML engines differ in design and capabilities, and show you how to accurately evaluate the efficacy of vendors' ML claims.
Register for this workshop: Straight Talk on Machine Learning: What the Marketing Department Doesn't Want You to Know 
Wednesday, July 26
3:00-3:50 PM
Mandalay Bay K, Level 2
Black Hat Solution Provider Briefing
Ransomware and other sophisticated attacks are not only targeting endpoints, they can no longer be counted on to include malware — which is why they are evading standard signature-based security measures. Join CrowdStrike Principal Solution Architect Elia Zaitsev as he discusses the challenges posed by today's malware-free, fileless threats, and takes you into some real-world scenarios, including new and sophisticated versions of ransomware, drive-by attacks, and lateral movement. Learn how CrowdStrike Falcon is built to detect the attacks other solutions miss.
Register for this session: Hacking Exposed: Hand-to-Hand Combat with an Advanced Attacker
Thursday, July 27
12:10-1:00 PM
Business Hall Theater A, Level 1
Other CrowdStrike Black Hat Happenings
CrowdStrike CEO and Co-founder, George Kurtz, will be signing copies of his groundbreaking book Hacking Exposed: Network Security Secrets and Solutions, now in its seventh edition.  Come to booth 515 from 1:00-2:00 PM on Wednesday, July 26, to meet George and receive your free autographed copy.
Visit CrowdStrike booth 515 during the show and talk with a security expert about how the CrowdStrike Falcon platform can instantly improve your security posture. Request a demo and receive your own customized, collectible adversary t-shirt.
Follow us on Twitter (@CrowdStrike #GoCrowdStrikeBH #BHUSA) to keep up with CrowdStrike's Black Hat happenings during the event and check www.crowdstrike.com for additional information on our exciting new releases. See you in Las Vegas!