Back to Tech Center
Actionable Indicators to Protect a Remote Workforce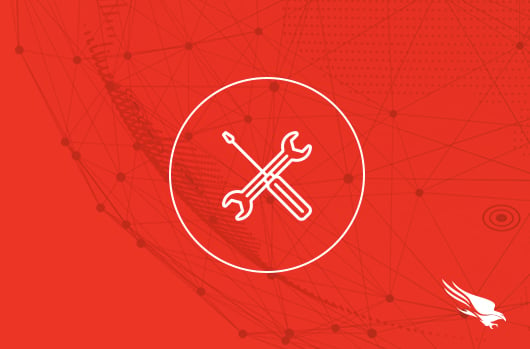 Introduction
As the world continues to adjust to the new reality of employees working from anywhere and at any time, security teams are working overtime to protect users from cybercriminals that use novel themes and lures to mount attacks. Organizations are faced with a dilemma: Security teams are expected to be aware of the latest global techniques and campaigns, but with limited resources, they can't possibly act against all of them. How can security teams take actionable steps to better prevent, detect and respond to these new global threats?
Video
Think Global, Act Local
As part of their cybersecurity strategy, many organizations leverage cyber threat intelligence to help provide awareness of emerging threats. The best threat feeds help security teams better identify, prioritize and understand attacks by providing context and visibility into known malicious IP addresses, domains, hashes and more. Many threat feeds expose millions of indicators of compromise (IOCs) and leave it up to the security team to determine if an IOC is relevant to the organization. We must not confuse the need for awareness with the need to tune our defenses against the threats that matter most.

Organizations fall into the trap of "quantity over quality" by integrating multiple threat feeds into their security operations center (SOC) infrastructure and immediately become frustrated with alert fatigue and false positives. In an environment of accelerating attacks and limited resources, it is critical to prioritize the threats targeting your industry, geographic locations, corporate infrastructure, and the systems where critical assets reside. In addition, attacks blocked at the endpoint are high priority, since they are proof that the adversary has successfully made it through existing network defenses.

By balancing the need to have broad awareness of global threats with the need to effectively tune your defenses by focusing on the most relevant threats, security teams can more effectively protect their most precious assets.
Solution
CrowdStrike CROWDSTRIKE FALCON® INTELLIGENCE™ provides worldwide visibility into nation-state, eCrime and hacktivist threats.  CrowdStrike Falcon® Intelligence not only delivers alerts exposing recent campaigns and new IOCs, but also specifies the targeted industry, geographies, infrastructure vulnerabilities and intentions of the adversary.

Built on the CrowdStrike Falcon® platform, CrowdStrike CROWDSTRIKE FALCON® INTELLIGENCE™ brings endpoint protection to the next level by generating actionable  IOCs for the threats blocked on the endpoint so you can immediately share them with other security tools such as firewalls, gateways and security orchestration tools. If you have identified critical IOCs from third-party feeds, you can upload them to CrowdStrike Falcon® to further protect your workloads and increase your security posture.
Closing
Get immediate time-to-value, extend your visibility and protect your organization no matter where your employees are. Try the CrowdStrike Falcon®® platform for free: https://go.crowdstrike.com/try-falcon-prevent.html
More resources
Content provided by Kurt Baker
Related Content