CrowdStrike Falcon® Device Control: USB Security
Falcon Device Control provides the needed visibility and granular control to limit
risks associated with USB devices.
Download data sheet
Benefits
Enable Safe and Accountable Usb Device Usage
Mitigate Risks Associated with USB Devices

Falcon Device Control provides the insights and granular control required to enable safe usage of USB devices across your organization

Gain Automatic Visibility of USB Device Usage

Automatically gain the complete visibility needed to monitor how USB devices are used in your environment according to your prescriptive policies

Implement and Manage Policies with
Ease

Falcon Device Control does not require any additional endpoint software installation or hardware to manage
Technical Features
Gain control of USB devices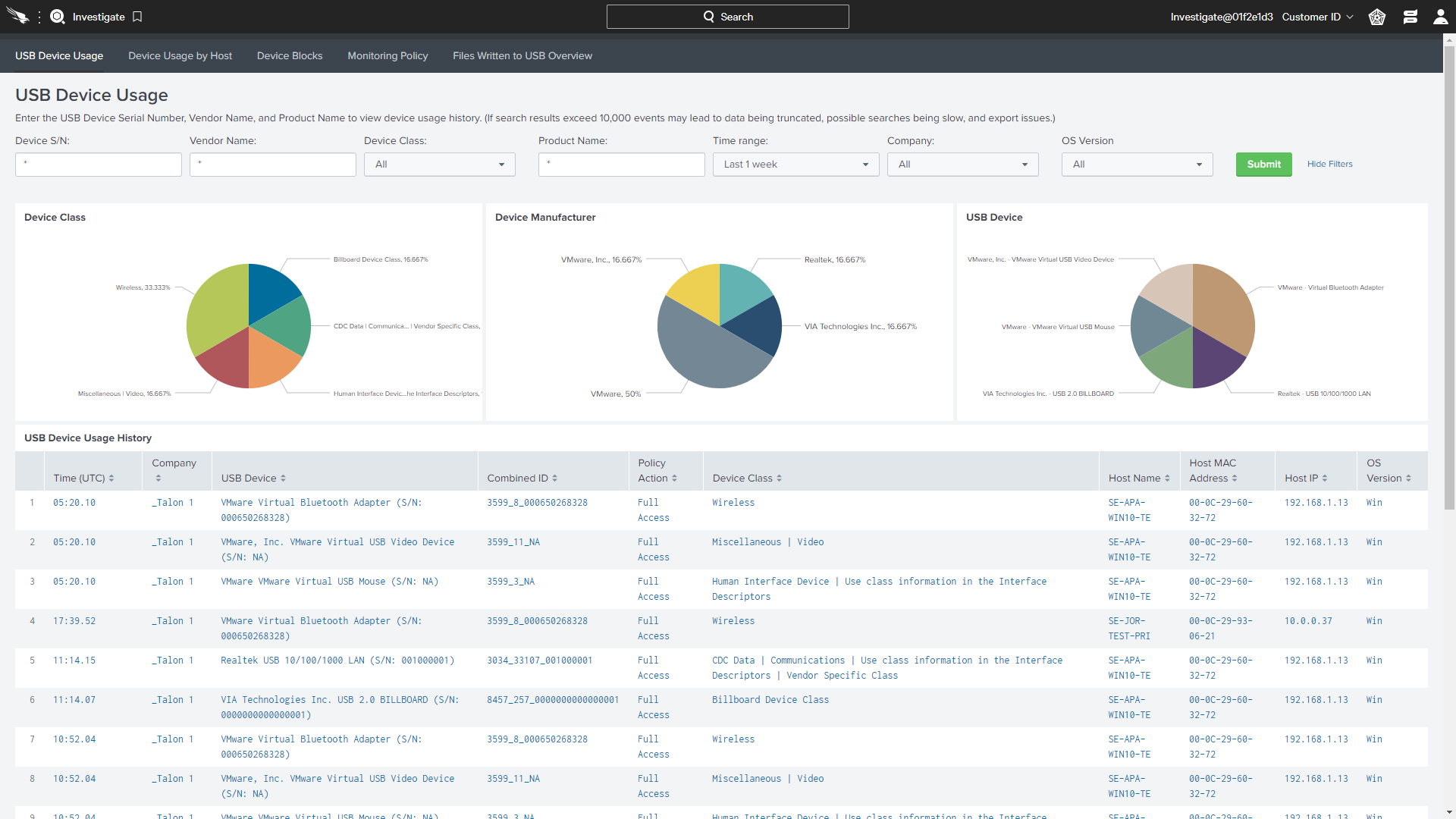 Effortless visibility across USB device usage
Provides automatic visibility across USB device usage
Automatically discovers and captures detailed device information
Includes pre-built dashboards and powerful search
Prevents intentional and unintentional insider threats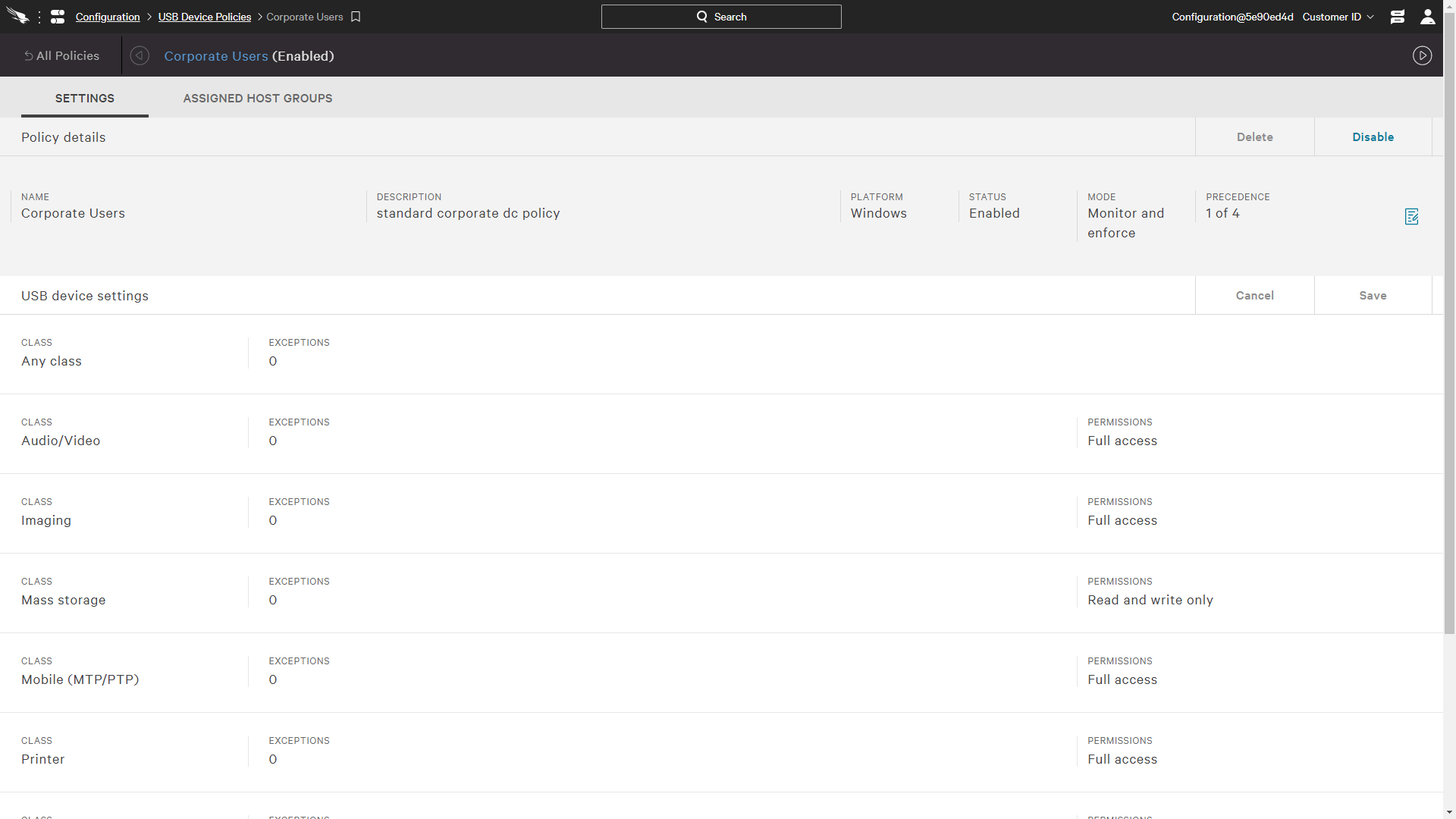 Precise and granular policy control
Offers granular access rights
Provides device identification by vendor, product or serial number
Enables easy policy creation workflow
Allows you to test policy impact prior to enforcement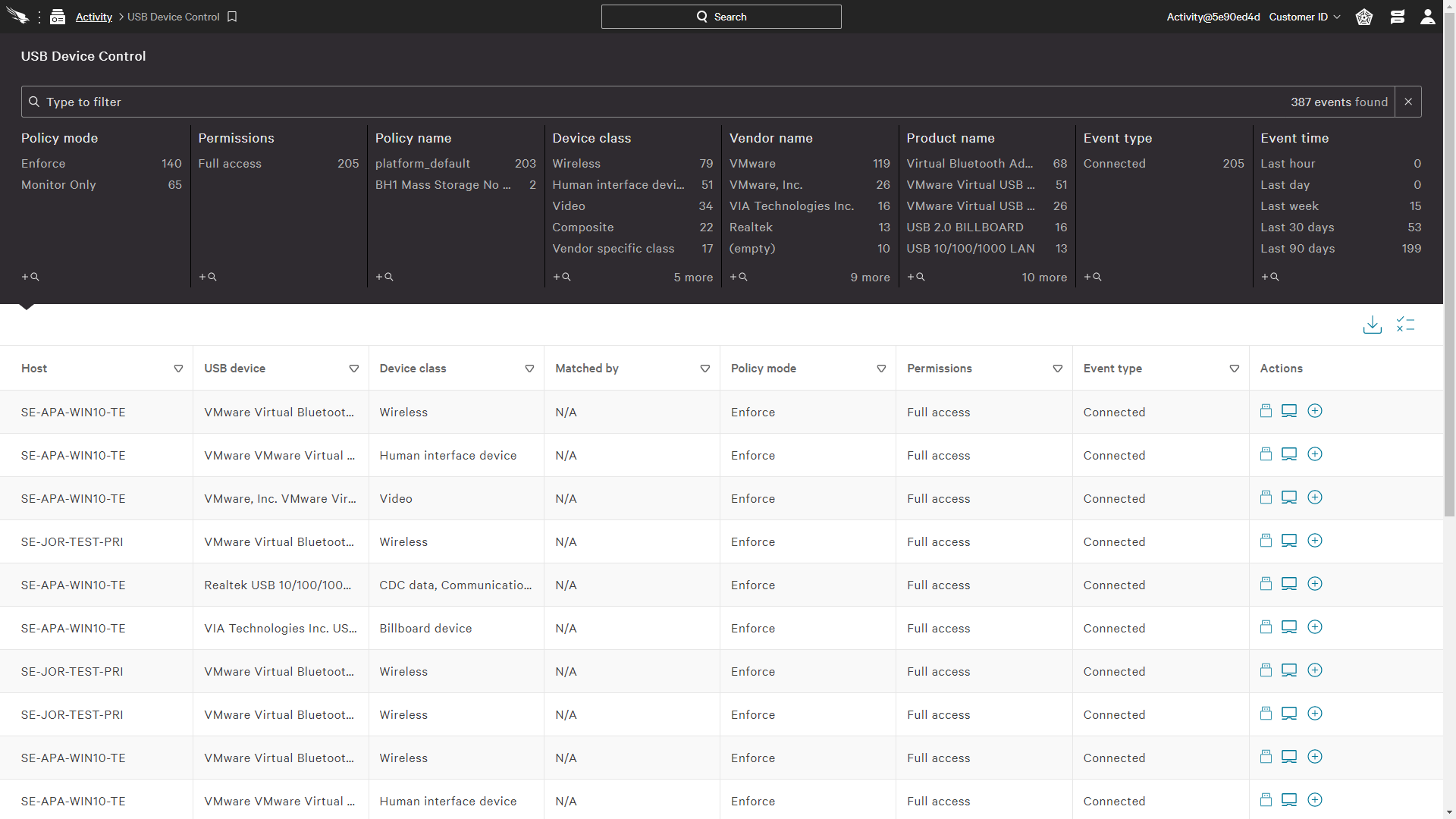 Seamless integration with Falcon endpoint protection and extended Falcon Insight visibility
Managed via one agent, one console and one platform
Provides 100% cloud-delivered device control for Windows and macOS systems
Integrated with CrowdStrike Falcon® endpoint protection
Provides access to searchable history and logs of USB device utilization, and monitors files written to USB storage
Tested and proven leader
CrowdStrike is proud to be recognized a leader by industry analyst and independent testing organizations.
"CROWDSTRIKE DOMINATES IN EDR…"

Read the report to see why CrowdStrike was Named a "Leader" in Forrester Wave for Endpoint Detection and Response Providers, Q2 2022.

RECOGNIZED BY GARTNER PEER INSIGHTS

Read the press release to learn why CrowdStrike was named a Customers' Choice vendor in the 2021 Gartner Peer Insights Report for EPP.
Visit our third-party evaluations page to see how CrowdStrike performed against the industry's most rigorous tests and trials.