WannaCry, WCry, WanaCrypt & WanaCrypt0r
Wanna (also known as WannaCry, WCry, WanaCrypt and WanaCrypt0r) ransomware exploded onto the ransomware scene on May 12, 2017, with a mass campaign impacting organizations in many countries. This second variant of the ransomware has been leveraging the EternalBlue (MS-17010) vulnerability, released by the Shadow Brokers actors, in order to spread over victim networks via the Windows file sharing protocol, Server Message Block (SMB), following an initial infection.
The WannaCry ransomware attacks have been extensive, targeting healthcare organizations, including doctor's offices and hospitals, as well as telecommunication systems and gas and electric companies. Early infection reports originated in Europe but have since spread across the United Kingdom, Spain, Russia, Pakistan, and many other regions.
Prevent, detect, and respond to all attack types including WannaCry in real time with CrowdStrike Falcon.
For continued coverage of the WannaCry attack, please read our coverage below.
This page is your source for all the latest news and expert analysis concerning recent WannaCry ransomware attacks related to data breaches, malware and ransomware facing businesses worldwide. Here, you'll be able to stay up to date on all of the news, updates, analysis potential concerns and potential steps you can take to protect your business from them.
How to Prevent Ransomware with CrowdStrike Falcon Endpoint Protection
DEMO
This article explains how to quickly and easily stop ransomware by enabling prevention features in CrowdStrike Falcon Endpoint Protection
READ MORE
An Inside Look At The WannaCry Ransomware Outbreak
CROWDCAST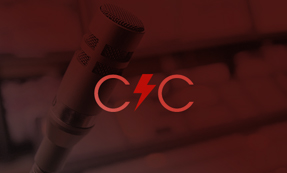 Gain in-depth information on the massive WannaCry ransomware attack presented by Adam Meyers, CrowdStrike VP Intelligence and Christopher Witter, Senior Manager Falcon OverWatch.
WATCH CROWDCAST
CrowdStrike Falcon Prevents WannaCry Ransomware
BLOG
The global ransomware attack that hit multiple countries on Friday, May 12, 2017 continued to spread over the weekend with new attacks in Japan, South Korea and Taiwan among other countries.
READ MORE
Falcon Intelligence Report: Wanna Ransomware Spreads Rapidly; CrowdStrike Falcon Prevents the Attack
BLOG
CrowdStrike Falcon Prevent offers protection for this variant through two types of coverage. Falcon Prevent has a Machine Learning layer (at the "Moderate Level") and a Behavioral IOA layer ("Suspicious Process"). To ensure this ransomware is prevented, the Prevention Policies must be enabled. For additional details on how to configure CrowdStrike Falcon Prevent to stop Wanna ransomware and its variants.
READ MORE
How To Stop WannaCry Ransomware With CrowdStrike Falcon Endpoint Protection
VIDEO
See how CrowdStrike Falcon, with its multi-layered prevent capability, stops WannaCry ransomware from encrypting your files and spreading in your network.
WATCH VIDEO