CrowdStrike Investors Double Down and Lead $100 Million Series D Round to Support the Company's Global Growth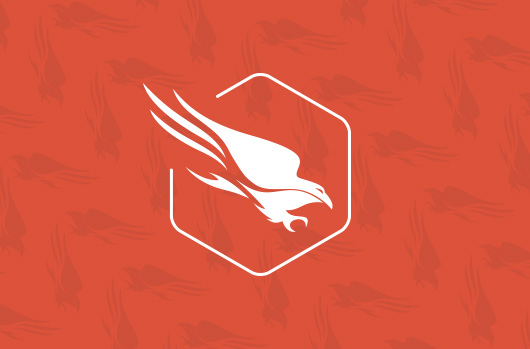 When we founded CrowdStrike in 2011, cloud-based endpoint protection did not exist and the cloud was regarded as too risky for companies to use as a security platform. We set on a journey to bring much-needed disruption to the endpoint protection market and finally enable customers to not only stop malware, but more importantly, to stop breaches.
Only six years later, CrowdStrike Falcon®, the first cloud-native endpoint protection platform, is the new standard in endpoint security, leading the market with cutting-edge techniques such as artificial intelligence/machine learning. From our unmatched customer momentum to global analyst firms' recognition of CrowdStrike Falcon's best-in-class capabilities, we've been able to validate that our technology is game-changing. Behind our revolutionary approach is CrowdStrike's unique ability to unify next-generation antivirus (AV) with endpoint detection and response (EDR) plus managed hunting — all through a single lightweight agent. As organizations are looking to replace their antivirus (AV) with more effective and forward-looking solutions, CrowdStrike's cloud-based endpoint protection platform has emerged as the clear choice for customers around the world, displacing many legacy technologies and next-generation AV point products.
Equally important, we've proven that the SaaS business model allows us to maintain a competitive win rate ahead of the competition, while delivering unmatched value to our customers.
Today, I am thrilled to announce that CrowdStrike has completed a $100 million Series D financing round, led by Accel. Existing CrowdStrike investors CapitalG (formerly Google Capital) and Warburg Pincus also participated in this round, along with new investors March Capital and Telstra, a CrowdStrike customer. This milestone not only validates the massive market opportunity ahead of CrowdStrike, but also underscores the company's unique ability to execute, innovate, and dominate the endpoint protection space.
CrowdStrike has seen customer adoption and business growth rates that are truly rare among startups. We currently serve over 10 percent of the Fortune 1000 companies, with some of the world's most sophisticated organizations putting their trust in CrowdStrike to stop breaches. The company's explosive growth is demonstrated by the following financial performance references:
476 percent growth in new endpoint protection platform (EPP) subscriptions, year-over-year
382 percent growth in EPP subscriptions for Fortune 500 customers, year-over-year
400 percent growth in the number of $1 million or greater transactions, year-over-year
253 percent growth in EPP sensors deployed, year-over-year
With this funding round, we are well positioned to continue to execute as the industry leader transforming the endpoint protection space with these key differentiators:
The Power of the Platform: Only CrowdStrike Falcon unifies next-gen AV with EDR and managed hunting — all delivered via the cloud through a single lightweight agent. We pioneered the first endpoint protection platform that is fully cloud-based to ensure that organizations can not only defend their endpoints but also do so in an efficient and future-proof manner. Customers want less bloat and redundancy in their security systems, fewer agents, next-gen prevention, and more visibility and control to stop not only malware, but more importantly, to stop the breach.
Market Leadership: The CrowdStrike Falcon platform is deployed in 176 countries and continually aggregates one of the largest threat databases in the industry. As a result, CrowdStrike has unrivalled insights into the modern-day threat landscape and takes prevention, visibility, and remediation and response to a new level. CrowdStrike was the first to harness the crowdsourcing power of the cloud for threat protection — each attack attempt feeds into defenses for the entire customer community. This adds the much needed scalability, manageability, and speed that customers are looking for today to protect their data and assets.
Product Innovation: We've continued to build our next-gen AV engine to protect customers on and off the network, combining cutting-edge techniques such as artificial intelligence/machine learning, behavioral-based analytics, and threat intelligence. As the leader in applying artificial intelligence/machine learning to endpoint security, CrowdStrike has set a new standard in the industry for highly effective protection and ensures minimal false positives and extremely low performance overhead on the endpoint. CrowdStrike's industry-leading prevention engine has been independently tested and certified as an effective AV replacement by AV-Comparatives and SE Labs. Perhaps, the greatest validation for our technology and innovation comes from the fact that we are the only security technology company in our space to have three long-standing customers invest in two consecutive funding rounds.
As the industry continues to evolve in line with our vision, we remain committed first and foremost to our customers' success and ensuring they have the most effective and comprehensive endpoint protection possible. As a business, CrowdStrike has an incredible market opportunity to further accelerate its explosive global growth and solidify its position as the go-to company to replace legacy AV and usher in a new wave of endpoint protection capabilities that outsmart, outperform, and outlast the cyber threats.
Last but not least, I'd like to thank our customers for their continued trust and support. We are in the business of keeping you safe and will continue to do just that.