CrowdStrike Announces 2022 Partners of the Year at Fal.Con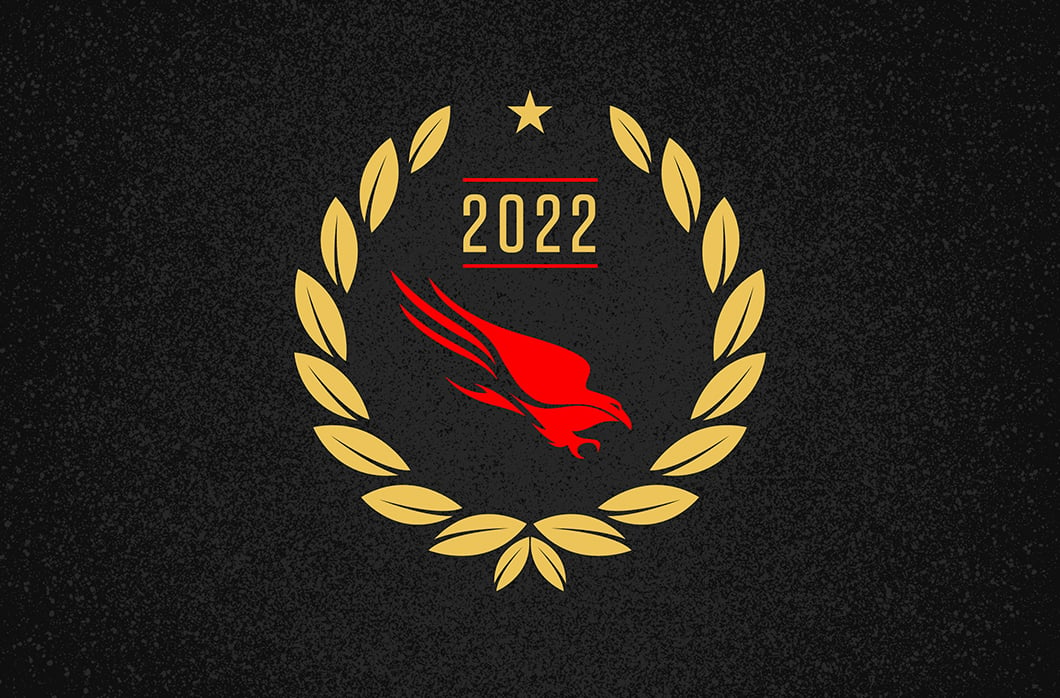 Each year, CrowdStrike continues to partner with leading organizations worldwide to help customers drive their business and stop breaches. During the Partner Summit at Fal.Con 2022, we announced the CrowdStrike Partners of the Year to celebrate excellence, commitment and innovation across our partner ecosystem. CrowdStrike partners are dedicated to building and delivering superior solutions and services leveraging the CrowdStrike Falcon®® platform to simplify operations and combat today's advanced cyber adversaries.  
The CrowdStrike Alliances team is thrilled to congratulate this year's winners as they continue to deliver powerful security solutions and services to customers across industries and organizations. Every year, CrowdStrike recognizes partners that exceed revenue expectations, outpace the investment in CrowdStrike training and enablement, and create successful customer relationships through the delivery of CrowdStrike-based solutions.
This Year's Winners
Americas Partner of the Year: Optiv

EMEA Partner of the Year: Softcat

APJ Partner of the Year: ACPL Systems

Ecosystem Partner of the Year: Amazon Web Services (AWS)

Ecosystem GTM Partner of the Year: Zscaler

Ecosystem Innovator of the Year: Proofpoint

Ecosystem Emerging Partner of the Year: JumpCloud

Global MSSP Partner of the Year: eSentire

Global Service Provider Innovator of the Year: Deloitte

Global System Integrator of the Year: EY
Americas Partner of the Year: Optiv
Optiv is a longtime strategic security solutions integrator and managed detection and response (MDR) partner that helps clients maximize and communicate the effectiveness of their cybersecurity programs. Together, CrowdStrike and Optiv provide holistic cybersecurity solutions that extend beyond the endpoint to enable effective security controls for customers. 
EMEA Partner of the Year: Softcat
Softcat, an IT infrastructure and services provider, is a leader in the delivery of CrowdStrike's advanced cloud-developed and deployed security solutions. Its extremely fast growth and passionate, experienced sales and specialist teams drive new business and help secure enterprises with the Falcon platform. 
APJ Partner of the Year: ACPL Systems
ACPL has emerged as a leading specialist provider of end-to-end information security solutions across India. With solutions spanning products, services, training and consultancy, ACPL has shown significant growth and success as a CrowdStrike partner. 
Ecosystem Partner of the Year: Amazon Web Services (AWS)
We continue to extend our partnership with AWS to deliver end-to-end comprehensive protection that enables customers to build, run and secure applications with speed and confidence. The Falcon platform directly integrates with AWS to provide customers with better protection, better performance and immediate time-to-value. With over a dozen available service-level integrations, joint AWS and CrowdStrike customers receive best-of-breed, consistent security across their AWS environment.
Ecosystem GTM Partner of the Year: Zscaler
Zscaler is an Elite strategic partner, with technology integrations with the Falcon platform that provide end-to-end protection from device to application, securing work beyond the perimeter. Zscaler continues to deliver strong revenue targets with joint proactive go-to-market Zero Trust and extended detection and response (XDR) solutions that provide unique value to customers.
Ecosystem Innovator of the Year: Proofpoint
Proofpoint is a leading technology alliance innovator, focusing on transforming security programs and providing unparalleled protection across email and endpoints. Proofpoint and CrowdStrike provide integrations that deliver multi-layer threat protection and expanded insight into threat actors, with tight alignment across sales, technology and go-to-market efforts. 
Ecosystem Emerging Partner of the Year: JumpCloud
As a new CrowdStrike Store and Falcon Fund partner, JumpCloud demonstrates superb commitment and effort to deliver seamless OS patching and full disk encryption across devices. JumpCloud continues to drive technology innovation, growth, regional engagement and enablement around the globe. 
Global MSSP Partner of the Year: eSentire
eSentire is one of our longest-running and most impactful MSSP partners, delivering joint value to hundreds of organizations around the globe. eSentire is an Elite launch partner for the new CrowdStrike Powered Service Provider program, furthering our partnership in the number of organizations protected and additional services leveraging new Falcon platform modules.
Global Service Provider Innovator of the Year: Deloitte
Deloitte has demonstrated leadership in innovation this past year, standardizing on CrowdStrike's endpoint protection and response (EDR) provider for Managed Extended Detection and Response by Deloitte. Deloitte provides a robust set of solutions integrated with multiple CrowdStrike technology alliances and also creative opportunities in the market.
Global System Integrator of the Year: EY
EY has been a strategic partner of CrowdStrike for more than two years, providing true thought leadership in the cybersecurity space and delivering high-value solutions to mutual clients. EY has developed and delivered multiple service offerings based on a broad range of CrowdStrike solutions including ransomware readiness and resilience, incident response recovery and remediation, and Zero Trust. 
We thank all CrowdStrike 2022 Partners of the Year and look forward to further developing our partnerships, strengthening security and empowering teams and organizations around the globe in the coming years. Because cybersecurity is truly a team endeavor, CrowdStrike will continue to be "partner first" and is committed to working with organizations that provide innovative security solutions and services to empower customers and effectively stop breaches. 
Join us at Fal.Con 2022 to learn more about these partners and the CrowdStrike ecosystem. Register for partner breakout sessions and meet directly with partners on the Expo floor to see how they work with us to strengthen cybersecurity. 
What the 2022 Award Winners Say About Partnering with CrowdStrike
"eSentire is thrilled to be named CrowdStrike's Global MSSP Partner of the Year in recognition of the rapid adoption of eSentire MDR for Endpoint, Powered by CrowdStrike. Together we protect more than 650 leading organizations globally, and continue to differentiate the level of threat investigation and complete response delivered industry-wide. CrowdStrike is an integral member of our e3 ecosystem, transforming how business leaders derive value from their security investments to put their organizations ahead of disruption."
— Bob Layton, Chief Channel Officer, eSentire 
"EY is honored to be recognized as Crowdstrike's Global System Integrator of the Year. When the alliance was launched two years ago, we believed this would be a unique and fantastic partnership for the cybersecurity industry, and it has exceeded our expectations. The recent launch of Falcon Identity and Falcon LogScale have really set CrowdStrike apart from other vendors in the space and enabled EY to move our clients' cyber programs years ahead of their peers. Together, we align on joint perspectives addressing cyber resilience in a dynamic and fast moving threat landscape while helping our mutual clients maximize the world-class Falcon platform. EY is a big believer in CrowdStrike and we are excited about the continued development and growth of the EY and CrowdStrike partnership."
— Dave Burg, EY Americas Cybersecurity Leader at EY
"We are excited to be selected as the Ecosystem Emerging Partner of the Year by CrowdStrike, a global cybersecurity leader. This partnership is deeply important for better security in organizations. It gives customers a layered security approach to meet the security and compliance needs of today's complex device environments, rising cloud application adoption, and a globally distributed remote and hybrid workforce."
— Kevin Biggs, Chief Revenue Officer, JumpCloud
"Our partnership with CrowdStrike enables us to deliver comprehensive cybersecurity services, driving enterprise-wide protection and strengthened cyber resilience. CrowdStrike Falcon® is a leading next generation platform which helps us secure and manage our client environments, meeting them where they are on their security journey."
— Jason Lewkowicz, Senior Vice President of Cyber Defense and Applied Security, Optiv 
"We are honored to be recognized as CrowdStrike's 2022 Ecosystem Innovator of the Year. This award underscores our joint commitment to cybersecurity innovation and industry collaboration so customers can benefit from a stronger together vendor ecosystem to keep their data, employees, partners, and customers safe. And we're thrilled to continue building upon our long-standing partnership by continuously delivering best-of-breed protection capabilities, such as implementing additional layers of zero trust defenses for enhanced data protection and access management — from the cloud to the device itself." 
— D.J. Long, Vice President, Strategic Alliances & Business Development, Proofpoint 
"We have developed our strategic alliance with a customer-first mindset from day one. We firmly believe that, if we collaborate well together and incorporate feedback of the most demanding customers, our integrated zero trust solutions will deliver compelling value to power the success of our alliance Go To Market." 
— Amit Raikar, Vice President of Technology Alliances, Zscaler 
Additional Resources
Learn more about the

CrowdStrike partner ecosystem

and our

Fal.Con 2022

sponsors! 

We are releasing a new marketing hub for partners called The Grid. The Grid is the go-to for CrowdStrike campaigns, marketing and sales assets to generate awareness and demand. We are looking for candidate partners to work with us pre-release. If you're interested, please reach out to your CrowdStrike partner representative. Watch

this video

for a quick overview.

Visit the

CrowdStrike Store

to learn more about our technology ecosystem.
Related Content