CrowdStrike Named a Leader with "Exceptional" MDR Service: 2023 Forrester Wave for MDR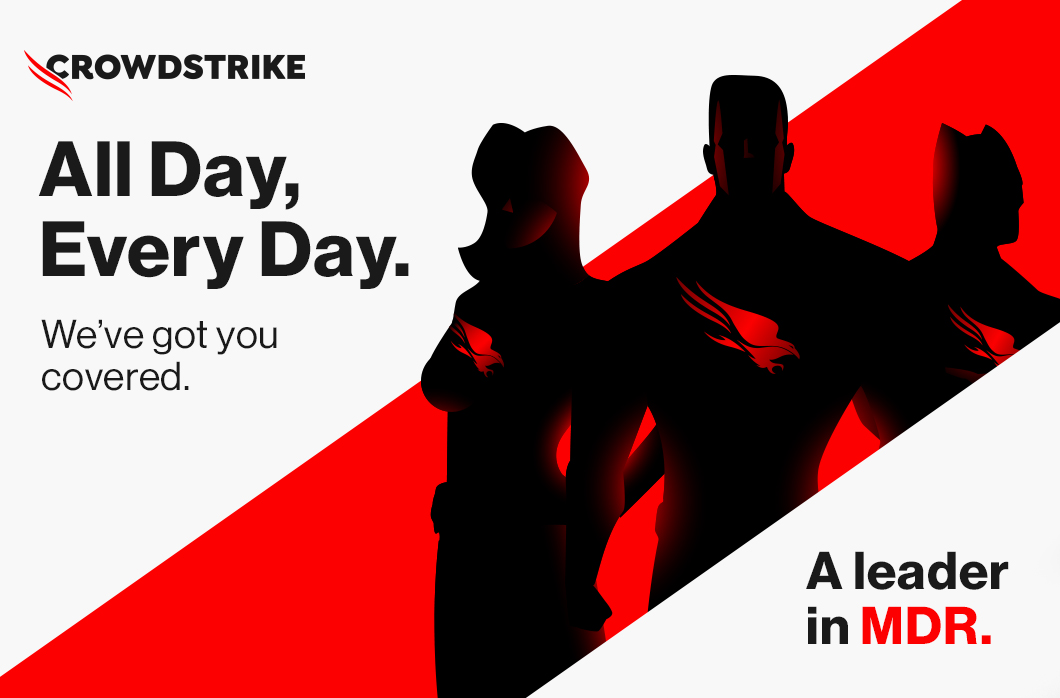 Forrester has named CrowdStrike a Leader in The Forrester Wave™: Managed Detection and Response (MDR), Q2 2023 which recognizes how CrowdStrike's "exceptional" Falcon Complete MDR service "blends products, platforms, and services seamlessly for customers."
Forrester evaluated 13 top MDR providers based on the strengths of their current offering, strategy and market presence. Highlights include: 
CrowdStrike received the highest score in the Strategy category, including the highest score possible in the criteria of product vision, market approach, adoption and commercial model.

CrowdStrike received the highest score possible in the Market Presence category, including the highest score possible in the revenue and number of customers criteria.

In the Current Offering category, CrowdStrike received the highest score possible in the managed detection, managed response, threat hunting, threat intelligence and platform capabilities criteria — and was the only vendor to achieve a top score in the dashboards and reporting criterion.
Forrester Ranks CrowdStrike Highest in Strategy
Forrester gave CrowdStrike the highest score in the Strategy category, highlighting for us our commitment to XDR among other strategic elements of our MDR service. 
The Forrester report states: "[CrowdStrike] became a preeminent incident response firm and a dominant player in the endpoint security space. It delivers an exceptional MDR service and taught cybersecurity firms how SaaS businesses work. A commitment to Analyst Experience, Extended Detection & Response (XDR) that keeps endpoint at its center, and an emphasis on adding its acquisitions to its MDR portfolio rapidly all indicate the provider will avoid major mistakes that would rob it of its momentum."
Forrester also notes our innovative approach to service delivery, saying:
"CrowdStrike's extensive view of the threat landscape and incident response services give it an advantage when it comes to threat intelligence and managed detection. CrowdStrike's innovative approach to service delivery includes eliminating the tiered SOC model other providers use, which reduces the likelihood that customer experiences will vary from one interaction to the next … For companies that are looking to source products, platforms and services from one provider and that want superior threat intelligence added in, CrowdStrike is the right choice."
CrowdStrike Dominates MDR
Since Forrester released its first Forrester Wave for MDR in 2021, the MDR market has seen rapid growth, fueled in part by the shortfall of 3.4 million cybersecurity workers worldwide.
CrowdStrike's industry-leading MDR, CrowdStrike Falcon® Complete, delivers 24/7 expert management, proactive threat hunting and native threat intelligence with end-to-end remediation to help organizations of all sizes close the cybersecurity skills gap. Falcon Complete solves the crux of staffing challenges while maintaining a security function that delivers sufficient, around-the-clock protection. 
The 2023 Forrester Wave for MDR is just the latest in a string of highlights for Falcon Complete. In November, CrowdStrike achieved 99% detection coverage in the first-ever MITRE ATT&CK® Evaluations for Security Service Providers — outperforming every other vendor. CrowdStrike also ranked #1 for the second consecutive year in Gartner Managed Detection and Response for Managed Security Services and is recognized as a leader in MDR by IDC.
As the clear leader in MDR, we've continued to expand our managed service offerings across all key attack surfaces, including endpoint, identity and cloud. Just last month, we announced CrowdStrike Falcon® Complete XDR, a new managed extended detection and response (MXDR) service that builds on the industry-leading Falcon Complete MDR service to give customers 24/7 expert-driven management, threat hunting, monitoring and end-to-end remediation across multiple vendors and attack surfaces.
What Our Customers Say
Forrester gave CrowdStrike the highest possible score in the Market Presence category, demonstrating, in our opinion, our strengths in both revenue and number of customers. As more organizations rely on CrowdStrike for MDR, the success stories keep rolling in.
"Falcon Complete provides operational efficiencies and augments our in-house security operations with 24/7 coverage, responsiveness and a level of visibility we didn't have before. It also eliminates the need to build a fully staffed SOC, is highly effective at stopping intrusions and reducing risk, and provides a consistent cybersecurity platform across the entire university."
–Thierry Delaitre, Head of IT Developments, IS and Support, University of Westminster
"… CrowdStrike managed services have a level of maturity nobody else can match."
–John Baldwin, Senior IT Manager for Cybersecurity, Pella Corporation
"What we particularly like about CrowdStrike is the proactive, predictive and intelligent approach to detection and remediation that Falcon Complete provides for us 24/7."
–Prabhat Kumar Prabhat, IT Director of Technology and Security, GMG
The Falcon Complete team is proud to be named a Leader in MDR by Forrester based on the strength of our service and the strategy behind it. We look forward to successfully tackling cybersecurity's toughest challenges and working with our customers to protect them from today's adversaries. 
Additional Resources
Related Content